A pair of grieving parents were horrified after the death of their baby son after a series of insensitive acts at a west London hospital saw them asked if they should put their child "in the fridge".
Ryan Quinn, son of Emma and John Quinn, died just eight hours after he was born due to oxygen starvation.
The devastated parents were brought an item that looked like "a sports bag" in which to transport their son to the morgue, with another nurse referring to the child as a reference number at St Mary's Hospital in west London, said The Sunday Times report.
"We were in shock and the nurse came in and she said, 'I need to give him a reference number,' and she was trying to pin this piece of paper onto him," said John, a 35-year-old electrician to The Sunday Times.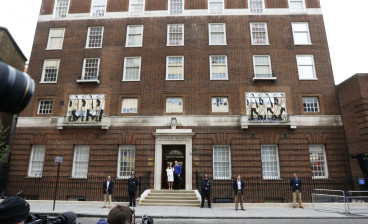 "I followed the nurse out and said, 'Can you call him Ryan? He is not a reference number.'
"When the porter did turn up, he had a blue NHS box. It looked like a sports bag. He just walked into the room. I had to take him out and say, 'Look, could we just have a Moses basket? I can take him down myself. I do not need a porter.'"
Even though the parents were provided with the basket, they were taken through the back entrance of the morgue, which is where those who died at the hospital were stored.
"There are two entrances. The rear entrance, where the fridges are, or the nice stained glass window where the chapel is," Quinn said. "They brought me through the rear entrance of the morgue."
Upon arrival, another porter said: "Where do you want to put him? Do you want to put him in the fridge or do you want to put him in the chapel?"
"For someone to say something like that when you are carrying a Moses basket is just as though that person has no compassion. They don't care," added the father.
Chief executive of the Parents Association, Katherine Murphy, who is assisting the parents in helping them find answers for this "callous" behaviour, said that the behaviour was the most insensitive she had experienced.
Dr Julian Redhead, the medical director at Imperial College Healthcare NHS Trust, said: "We offer again our sincere condolences to Mr and Mrs Quinn.
"We fully accept there were significant failings in our dealings with the Quinn family and the way we managed the original investigation into Ryan's death, for which we are very sorry.
"We are absolutely committed to understanding the circumstances of Ryan's death and the lessons to be learnt. In January we asked the Royal College of Obstetricians and Gynaecologists to conduct an independent investigation into the clinical care received by the Quinn family. This is now under way. This is alongside a full internal review of how the trust responded to Mr and Mrs Quinn following the loss of their son."