Mama June asks Honey Boo Boo to not 'give a s**t' about dieting despite dramatic weight loss
With a combination of surgery, exercise and dieting, Mama June lost 84 pounds.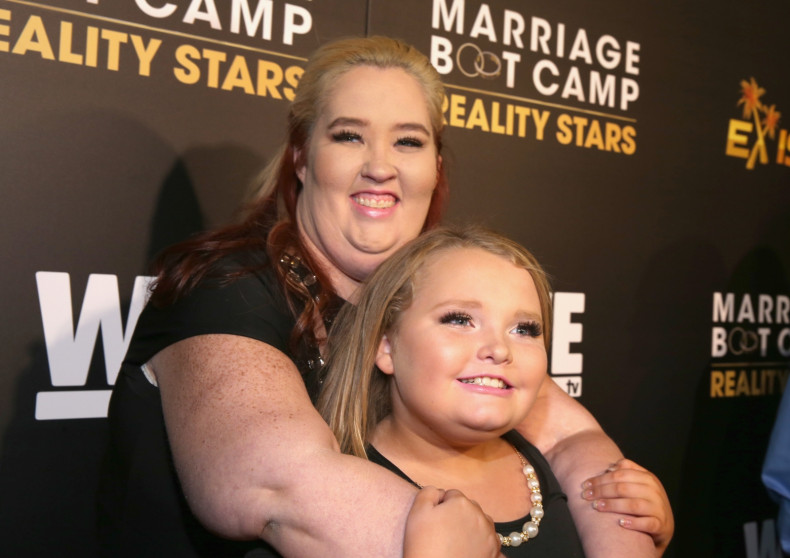 Reality TV star Mama June Shannon might have made headlines for her drastic weight-loss recently – she has shed 150 pounds – but when it comes to daughter Alana Thompson, her best advice is to "love herself for her".
After a recent trip to the doctors clinic and new orders to change eating habits, Mama June advised her daughter Alana aka Honey Boo Boo to not "give a s**t" about dieting.
"I mean, I want her to love herself for her, and love her for her, and not give a s**t what anybody else says," the weight-loss champion told Us Weekly after a recent episode of her latest reality TV show – Mama June: From Not To Hot.
While she may be encouraging body positivity in her 11-year-old daughter, June also wants Honey Boo Boo to be aware of the health woes that run in their family.
"But also, [I tell her], 'I need you to know that you need to be worrying' because her dad, her grandmother on that side, does have diabetes and stuff," the 37-year-old said. She even explained why she is not worried about her daughter's weight at the moment.
"Because who knows, I've seen people extra big at 10 or 11 and be skinny as hell whenever they get older," the family matriarch explained.
Mama June's advices come after her and Alana's recent experience at the doctor's clinic in her WE TV show. When Dr Michael Feiz asked Alana to follow in her mother's footsteps and make some changes to her eating habits, the Here Comes Honey Boo Boo alum instantly shut down his suggestions to diet.
"Like, I have no idea what this man's talking about," Alana shot back at the camera. "Mama's on this diet, but I'm not, boo boo. I like my curves... I mean, seriously, this dude is really crazy."
While Alana is not thrilled about the idea of dieting at the moment, her mother surprised fans some time back with her dramatic weight reduction. With a combination of surgery, physical exercise and dieting, Mama June reduced to a size four.
But, skinny or not, Mama June assured that she was always happy to be in her own skin. "This sounds crazy, [but] I was happy with myself at 460, [and] I'm happy with myself now... even though I've lost weight, I'm not Miss Skinny Minnie, I can promise you that," she added.