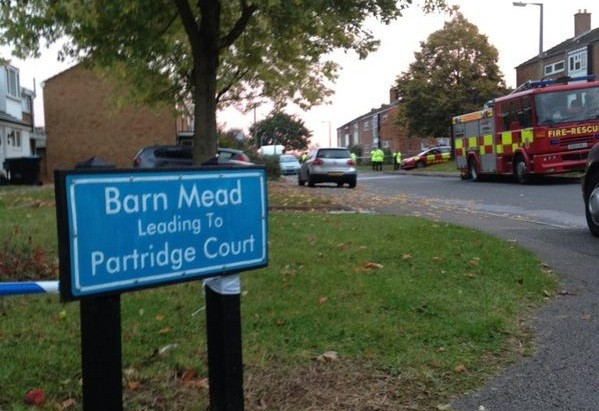 Five people have been confirmed dead following a house fire in Harlow, Essex, while one more are in hospital.
A woman and four young children, aged between six and 13, were killed after the fire spread rapidly through the property.
Essex County Fire and Rescue Service were called to the scene at around 1.40am to find the house, in Barn Mead, "well alight", with flames coming from both the front and back doors.
Steve Foster, incident commander for the service, said: "Crews arriving at the scene did everything they could - they were faced with a rapidly developed fire and went straight into the burning building wearing breathing apparatus to bring people out as quickly as possible.
"Once casualties were out, they worked alongside Ambulance teams to do all they could."
A spokeswoman said firefighters bought the victims out of the house and did CPR, but that they were confirmed dead at the scene. She added that the father was not at home when the blaze broke out.
Police and the fire service are now investigating the cause of the fire and detectives are looking at the circumstances leading up to the incident.
Foster said: "Fire investigation teams are now working with police to establish how this tragedy happened and our thoughts are with those the family left behind."
The victims included two boys, aged six and 13, and an 11-year-old girl. Two children, aged three and nine, were taken to hospital with serious burns. One child has now died. The other casualty remains in a critical condition at the Princess Alexandra Hospital.
Harlow Fire 'Suspicious': Sabah Usmani and Children Cried For Help From Burning House