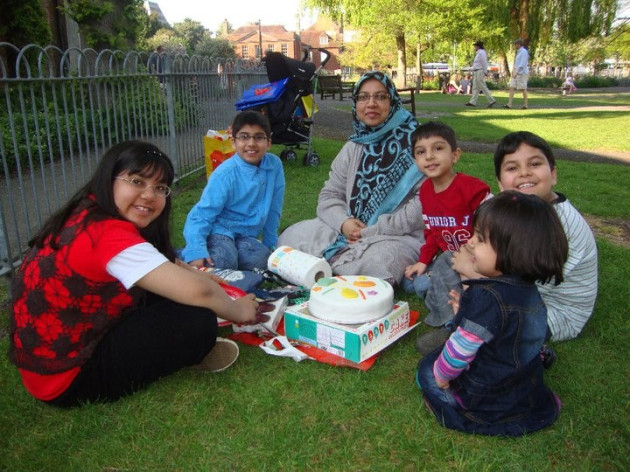 Police are treating the house fire in Harlow as suspicious, as another victim was added to the death toll.
Sabah Usmani and her sons Sohaib, 13, Rayyan, six, and daughter Hira, 11, were pronounced dead earlier this morning.
A fourth child died has since died in hospital, although it is unclear if it is Muneeb, nine, or Maheen, three. Neighbours have said they heard screams and cries for help from inside the house.
Det Supt Rob Vinson said: "This is the still the early stage of our investigation into the tragic death of five members of one family, a mother and four of her young children.
"At this time we are investigating to see whether this fire was started deliberately and need anyone with information to contact us."
Firefighters arrived to find the house engulfed in fire. Flames and smoke poured from both front and back doors.
Next door neighbour Sharon Pavey said: "I saw flames coming out of the back window and dialled 999 but they were already on their way.
"The flames and smoke were billowing out and we could tell it was very serious. I don't think many people knew them but we are all in shock and this is very sad news."
Police said a car nearby was also found on fire. A statement said: "[Firefighters] also found a car alight a short distance away in a car park. This car is not connected to the family involved in the house fire. However, this car fire is being treated as arson.
"The house will be forensically examined by specialist scientists to find how and where the fire started."
Steve Foster, incident commander for the Essex fire service, said the crew was faced with a "rapidly developed fire". They entered the property to bring people out as quickly as possible and administered CPR, but four were confirmed dead at the scene.
A spokesperson said the father was not at home when the fire broke out. Another child is being treated at the Princess Alexandra Hospital.
Vinson said: "For the sake of the family, who are trying to come to terms with this tragic incident, I would ask for information from the public, especially in the Harlow area, to help us determine exactly what has happened."