The government's Brexit bill has been defeated for a second time in the House of Lords as peers backed a "meaningful" parliamentary vote on the final deal to leave the European Union.
It means that when the bill goes from the upper house back to the Commons, it will have two amendments for MPs to consider, the other about guaranteeing the rights of EU citizens.
The government had argued that the Labour-led amendment on giving parliament a veto on the Brexit bill would harm the national interest by making negotiations trickier, and encourage EU countries to give Britain a bad deal to stop Brexit.
But ex-deputy prime minister Michael Heseltine joined forces with crossbench, Labour and Lib Dem peers to oppose the government's position.
"This amendment secures in law the government's commitment ... to ensure that parliament is the ultimate custodian of our national sovereignty. It ensures that parliament has the critical role in determining the future that we will bequeath to generations of young people," Heseltine said.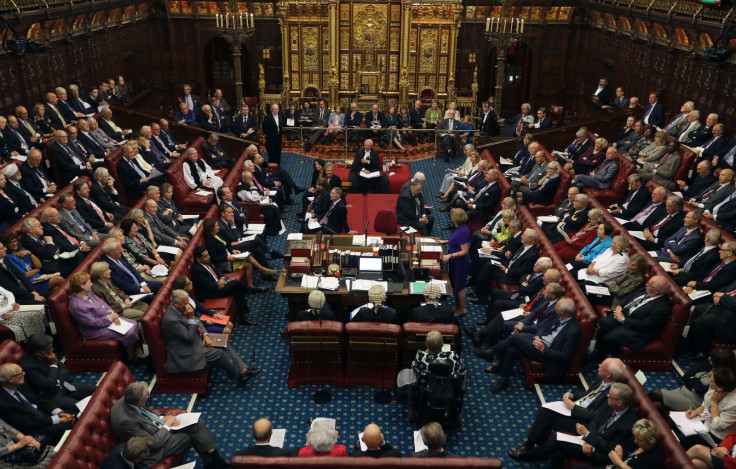 Liberal Democrat Lord, Paddy Ashdown, told Sky News that the peers had done the right thing in rejecting the bill.
"Parliament has done its duty. The Brexit debate was all about the sovereignty of Parliament. My guess is that when this goes back to the Commons, it has more chance of being upheld than the European Citizens' Bill. It is more likely there will be a Tory revolt on this than on anything else," Ashdown said.
It now means that Prime Minister Theresa May will need to have a vote on her Brexit deal and a separate one guaranteeing the rights of EU citizens in the UK.
In a statement, Brexit Secretary David Davis said: "It is disappointing that the House of Lords has chosen to make further changes to a Bill that the Commons passed without amendment. It has a straightforward purpose - to enact the referendum result and allow the Government to get on with negotiating a new partnership with the EU.
"It is clear that some in the Lords would seek to frustrate that process, and it is the Government's intention to ensure that does not happen. We will now aim to overturn these amendments in the House of Commons."
MPs will try to overturn the Lords' move when the bill goes back to the Commons.