The House of Lords has overwhelmingly rejected the Liberal Democrats' proposal to hold a second EU referendum by a majority of 205 on Tuesday (7 March).
The peers voted 336 to 131 against the amendment to the government's Article 50 bill, with Labour Lords leader Baroness Smith of Basildon arguing that there was no "significant public demand" for another Brexit ballot.
Archbishop of Canterbury Justin Welby made a major intervention during the debate as he warned a second referendum on the UK's Brexit deal with the EU could "deepen the bitterness" in the country.
"The referendum campaign and its aftermath revealed deep divisions in our societies. This feels like the most divided that I have lived in in my lifetime," the Church of England leader said.
"Whatever the outcome of the next two years, our nation's future particularly for the most vulnerable, will be profoundly more damaged if we arrive in 2019 even more divided.
"Without a common vision to confront the opportunities and challenges before us. To meet these opportunities and challenges in every aspect of policy and every level of society, we must find a level of national reconciliation. So how we conduct this process is as important as the outcome itself.
He added: "I believe it would be both dangerous and both unwise and wrong to reduce the substance of the terms that we exit to the EU to the result of a binary 'yes/no' choice, taken last summer.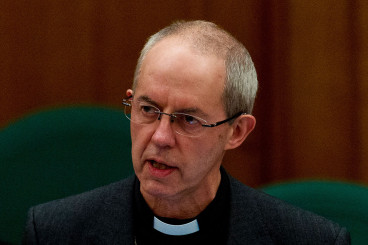 "And the government should avoid any inclination to over-simplify the outcome of the most complex peace-time negotiations probably ever.
"But neither is the complexity of a further referendum a good way of dealing with the process... it will add to our divisions, it will deepen the bitterness."
The result of the vote in the upper chamber will bring slight relief to the government. But May faces defeat over a "meaningful vote" amendment to the Article 50 bill, which would force the government to give MPs and peers a say on the final Brexit deal.
The Lords also recently defied the prime minister in calling on the government to grant unilateral residency rights to the more than three million EU national in the UK. The amendment will go back to the House of Commons where MPs will vote on it.
The parliamentary "ping pong" could scupper May's Brexit plans after the prime minister promised to invoke Article 50 of the Lisbon Treaty and trigger Brexit talks by the end of March 2017.