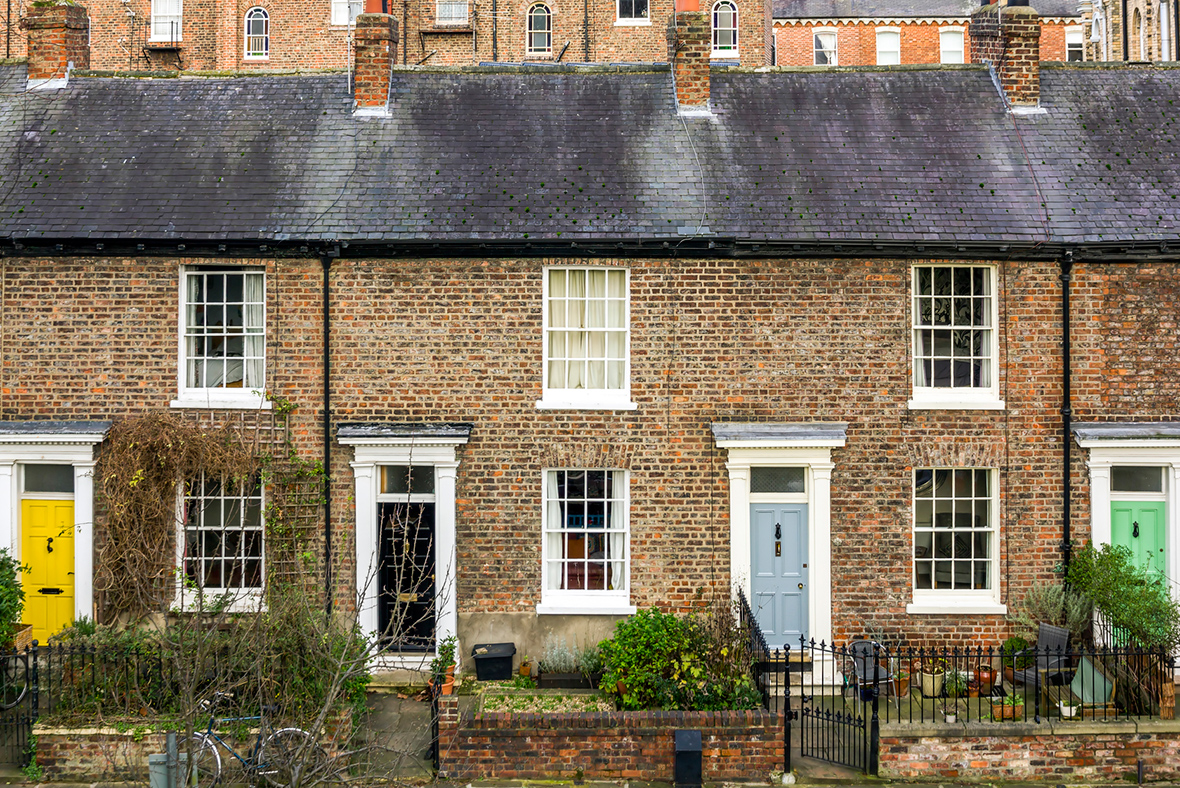 Bristol was the city with the fastest-growing house prices in the UK in 2016, according to the property research firm Hometrack. Manchester, which was in second place, saw house prices rise at their quickest pace for 12 years.
London — where UK house prices are highest amid an acute housing supply shortage — slipped to seventh place in the table as the market slows down because of affordability issues and property tax hikes on investors and expensive homes.
Also above London was Oxford, Portsmouth, Southampton, and Birmingham.
The Hometrack UK Cities Index tracks average house price growth across the 20 largest cities in the country.
At a headline level, the average city house price hit £244,300 by the end of 2016 after rising by 7.2% over the course of the year. That is down from 7.7% in 2015.
"This latest UK city house price index reveals how the impetus for house-price growth is shifting to more affordable cities where the recovery in house prices has been more muted in recent years," said Richard Donnell, insight director at Hometrack.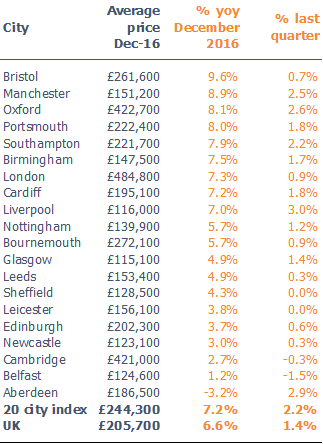 The Hometrack UK Cities Index 20
"Price rises are gaining momentum in cities where low mortgage rates are yet to be fully priced into housing."
Donnell added: "2017 looks set to be a year when the north-south divide for house prices might finally start to narrow once again."
Bristol's average house price grew by 9.6% over the year to reach £261,600. Manchester saw its average house price hit £151,200 after an 8.9% increase during 2016.
In London, the average house price rose by 7.3% to £484,800. Aberdeen was the only city where house prices fell during the year, with the average value down by 3.2% to £186,500.