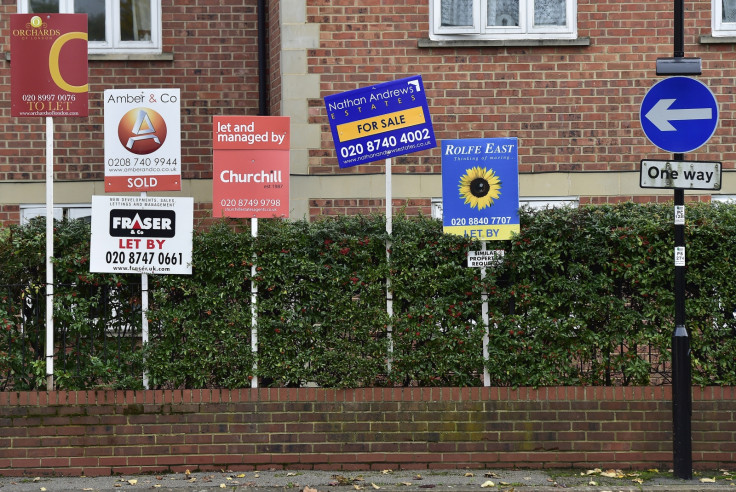 The number of houses sold in England and Wales fell by 8% over the year to October 2015, according to the Land Registry's house price index, and dropped in eight of the 14 price brackets — with the top and bottom most affected. But the average house price grew strongly by 6.4% to £188,270 on the same month a year before, powered by double-digit increases in London and the east of England.
The Land Registry said there 79,960 property sales in October 2015, down from 86,452 the year before. There was a 24% drop in transactions for properties worth between £200,001 and £250,000. There was also a 17% fall in sales of properties worth £2m and above. But sales of properties worth between £500,001 and £600,000 jumped 33%.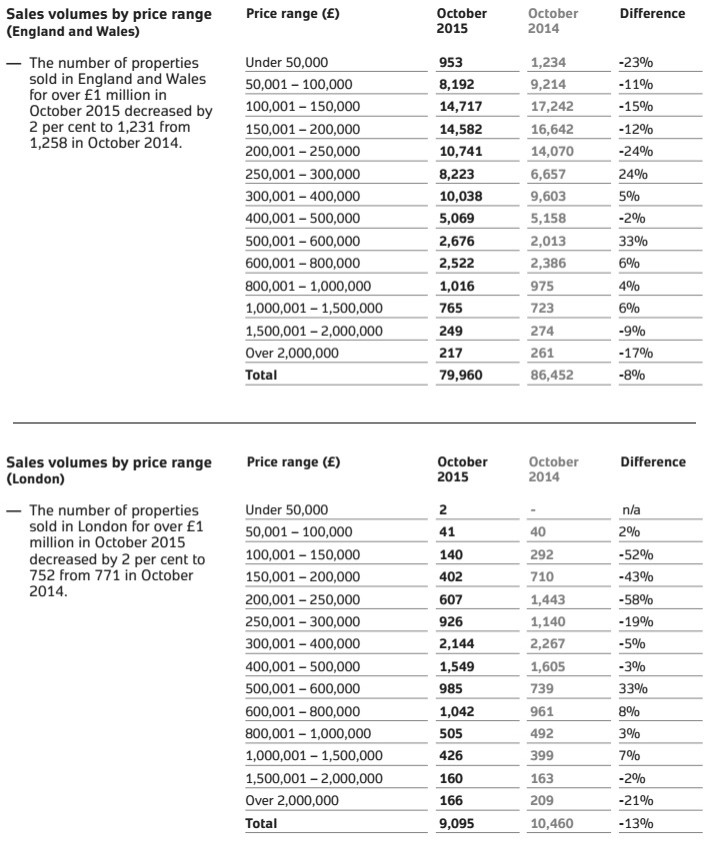 There are a number of potential drags on property sales. Chancellor George Osborne is hiking taxes for buyers of expensive and additional properties which may have hit the top of the market. Rapid house price growth, particularly in London and the south east of England, has pushed property beyond affordability for many would-be first time buyers. And recent market turmoil and concerns about a global economic slowdown may make some people think twice about buying a house at the moment.
"With house prices rising rapidly every year, it's no wonder that so many people are losing hope of ever being able to get a foot on the housing ladder," said Campbell Robb, chief executive of the housing charity Shelter. "Sadly current government schemes, like so-called 'affordable' starter homes costing up to £450k, will continue to leave people on typical incomes stuck in expensive and unstable private renting, and unable to save for the future. There's been a lot of talk about how to solve the housing shortage, but what this country desperately needs is a commitment by the government to invest in building genuinely [affordable] homes that people on ordinary incomes can actually afford to rent or buy."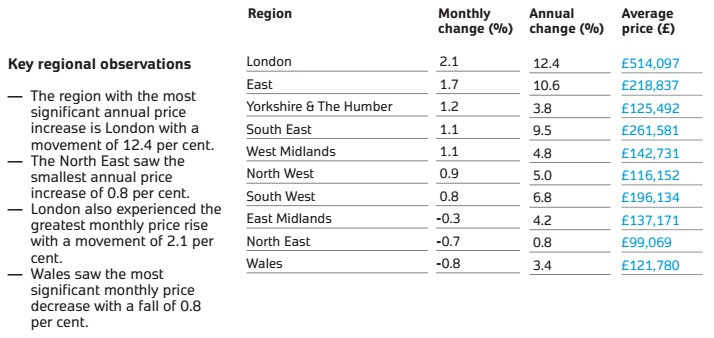 The UK Housing Market Focus report by Capital Economics for January concluded that "the market again seems ripe for a correction". "Yet unless the economy lapses back into recession, or interest rates rise much further and faster than seems plausible, the early stages of any adjustment are most likely to occur in real terms, with house prices rising more slowly than incomes," said the report, which forecasts 2% house price growth for the UK in 2016 and 2017.
There are also signs that house building, running at around half the level needed to meet demand, will pick up. The National House Building Council (NHBC), an insurance and warranty firm that covers 80% of the market for new homes, released figures showing it recorded 139,975 housing completions in 2015, up 17% on the previous year. Registrations with NHBC for new homes to be built – a lead indicator of future completions – jumped 7% over the year to 156,140, an eight-year high.