UK house prices: Britons shrug off global economic turmoil and expect more property growth in 2016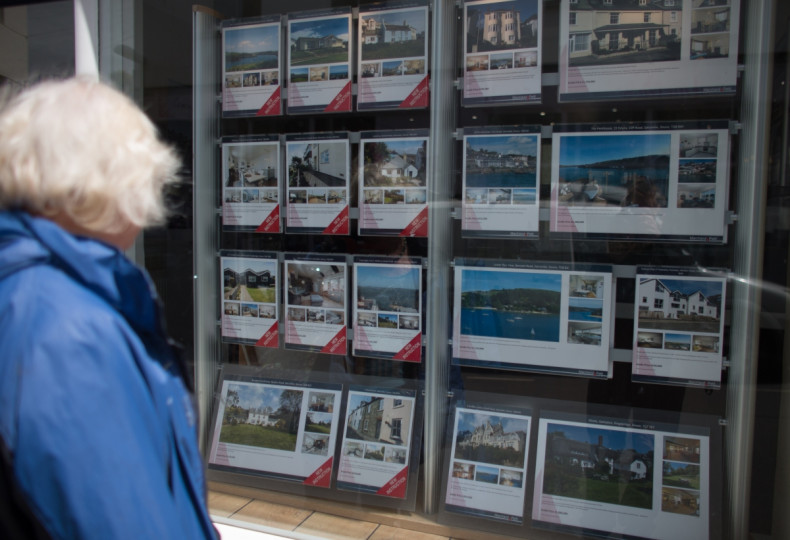 Britons expect house prices to grow further in 2016 despite recent economic troubles sending markets tumbling and warnings from the chancellor. Households in all regions of the UK believe property prices will rise over the coming year, according to January's House Price Sentiment Index (HSPI), commissioned by estate agent Knight Frank and conducted by research firm Markit.
House prices have grown strongly in recent years because of a fundamental imbalance between supply and demand, a problem particularly acute in London and the south east of England. The ONS said the average UK house price rose 7.7% over the year to November 2015 to reach £288,000. In London, this was 9.8% growth to an average price of £537,000.
But Chancellor George Osborne has said there is now a "dangerous cocktail of risks" to both the domestic and world economies. China's powerhouse economy, set to be the world's largest in a few years, is slowing. Oil prices have crashed. Stock markets are falling amid a big sell-off amid warnings from the International Monetary Fund (IMF) and Organisation for Economic Co-operation (OECD) that debt levels in emerging markets are dangerously high.
"UK house price sentiment was little-changed overall at the start of 2016, with households across all regions continuing to anticipate rising property values over the course of the year," said Tim Moore, senior economist at Markit. "Historically, this index has been quick to signal upcoming changes in property market conditions. As a result, January's strong survey figures suggest that UK house price sentiment has so far been resilient in the face of recent global financial market jitters and a more gloomy economic news flow."
The future HPSI recorded 70.5 in January, up from 70.3 in December 2015. Any reading over a neutral 50 figure signifies growth. It is below its previous peak of 75.1 in May 2014. By region, London, at a 79.1 reading in January, was the most confident region about future house price growth. This was the highest London reading since May 2014, despite recent concerns about the top end of the city's market after Osborne increased stamp duty for expensive properties, among other measures targeting the wealthiest investors.
Gráinne Gilmore, head of UK residential research at Knight Frank, said: "The latest house price sentiment index suggests that monetary and political housing policies have not had a dramatic impact on households' assessment and outlook for the value of their property."