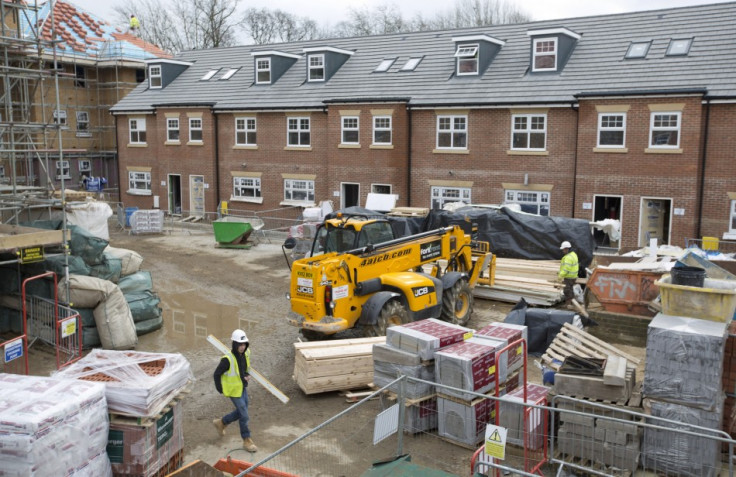 Housebuilder Redrow has dropped out of the race to buy troubled rival Bovis Homes.
The Flintshire-based firm said it was "not in its shareholders' best interests to increase its proposal", after Bovis rejected its £1bn offer earlier this month.
Bovis has also rejected a £1.19bn bid from Galliford Try in March, but remains in talks with the south-east focused rival.
Redrow's offer was worth 814p in cash and shares and dividend payments. It added that Bovis shareholders would own just over 32% of the merged group.
Galliford said its 886p per share offer would see the combined group split 52.25% to Galliford Try shareholders and 47.75% to Bovis shareholders.
In January, Bovis chief executive David Ritchie, left the business after the housebuilder took the City by surprise over Christmas with a profit warning. It said it would complete about 180 fewer homes than expected for the year, with between 3,950 and 4,000 completions rather than the 4,170 forecast by the City.
The firm came under renewed pressure last month when Bovis confirmed it was paying £7m to repair poorly-built new homes. The company apologised and said it would pay compensation after customers formed a Facebook group accusing the group of pressuring them to move in to incomplete houses so it could hit sales targets.
The FTSE 250 business also announced in February that its annual pre-tax profits fell by 3% to £154.7m.
Shore Capital analyst Robin Hardy said: "This move must put pressure on Galliford to make a decision about whether it will proceed."
Shares in Bovis fell 1%, or 9p to 864p in early trading.