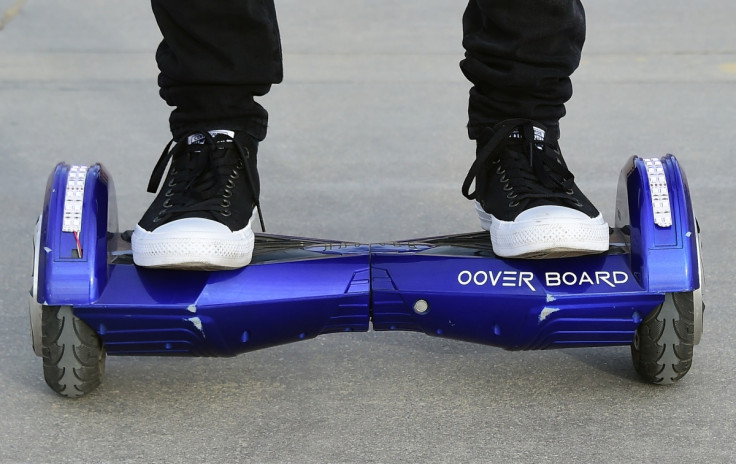 Self-balancing scooters, commonly known as hoverboards, that do not meet safety standards might either be seized or recalled, the US Consumer Product Safety Commission (CPSC) has warned. The independent federal regulatory agency responsible for protecting consumers, has asked manufacturers, importers and retailers of hoverboards to ensure safety standards. The lithium ion batteries used in scooterboards must comply with test requirements under Transport of Dangerous Goods for Lithium Metal and Lithium Ion Batteries.
The CPSC has received reports from consumers in 24 states of 52 hoverboard fires resulting in more than $2m (£1.41m, €1.80m) in property damage between 1 December, 2015 and 17 February, 2016. These include destruction of homes and an automobile.
"We believe that many of the reported incidents, and the related unreasonable risk of injuries and death associated with fires in these products, would be prevented if all such products were manufactured in compliance with the referenced voluntary safety standards," notes Robert J Howell, acting director, Office of Compliance and Field Operations in a letter.
"I urge you to review your product line and ensure that all self-balancing scooters that you manufacture, import, distribute, or sell in the United States are in compliance with the above referenced voluntary safety standards," added Howell.
As per the guidelines, sellers of hoverboards must report to the commission when they get information about defective products that could create hazards or pose serious risks.
In January 2015, US Custom and Border Protection (CBP) officers seized more than 16,000 counterfeit hoverboards valued at over $6m (£4.2m, €5.5m) in Chicago. According to CBP officers, the self-balancing scooters packed unauthorised batteries and had fake trademark logos.
"This is us drawing a line in the sand and a notice for the entire hoverboard community," Elliot F Kaye, the chairman of the CPSC, told Mashable. "From our perspective, a smart retailer will put in place a stop sale to find out if their inventory complies with the UL standard. If they are certain that it doesn't, they should then issue a recall proposal."