The UK's most dangerous Christmas gift? Thousands of 'hoverboards' seized over explosion fears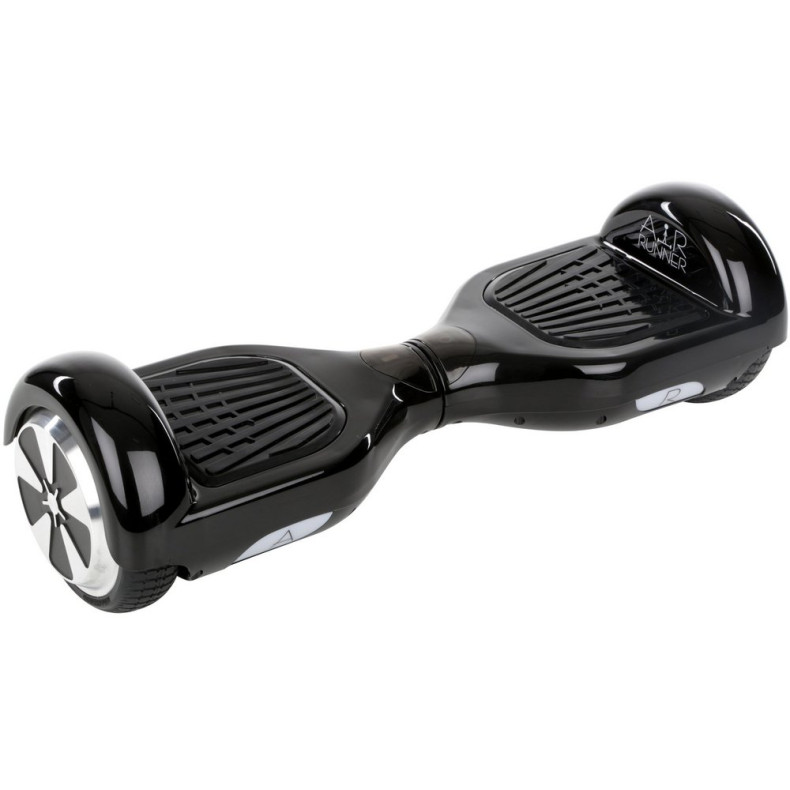 Thousands of self-balancing "hoverboards" have been impounded at ports across the UK after they were found to pose a fire risk and could possibly even explode. The popular gadgets, also known as swegways or eboards, are set to be this Christmas's hottest item but they may be too hot for their own good – the National Trading Standards (NTS) said that dodgy batteries, cables and charging plugs could cause them to go up in flames.
It is understood 15,000 of the 17,000 self-balancing scooters examined by the NTS have been confiscated since 15 October, with 88% of those checked coming with potentially dangerous non-compliant components. The biggest culprits were hoverboards with non-compliant plugs without fuses, which can lead to the gadget overheating and then exploding, as well as hoverboards with faulty cut-off switches.
The self-balancing boards (they are not really hoverboards, as they have wheels and do not actually hover above the ground), which cost from £500 to £200, literally exploded in popularity this year and have also gained a celebrity following. However, it has been a bumpy ride as the devices have been banned from use on public roads or pavements in the UK under the 1835 Highways Act and there have been numerous incidents around the world of these gadgets catching fire and exploding.
Exploding hoverboards went off 'like a bomb'
A hoverboard in Kent, which was a present for the owner's grandchildren, reportedly exploded inside a kitchen and caused more than £25,000 worth of damage. This is no isolated incident. A Fiturbo board belonging to a 12-year-old boy in the US sparked "like a firework" before exploding and setting the house on fire. And just this week, Timothy Cade from the US state of Alabama posted pictures of his hoverboard in flames after it exploded under his feet as he rode it.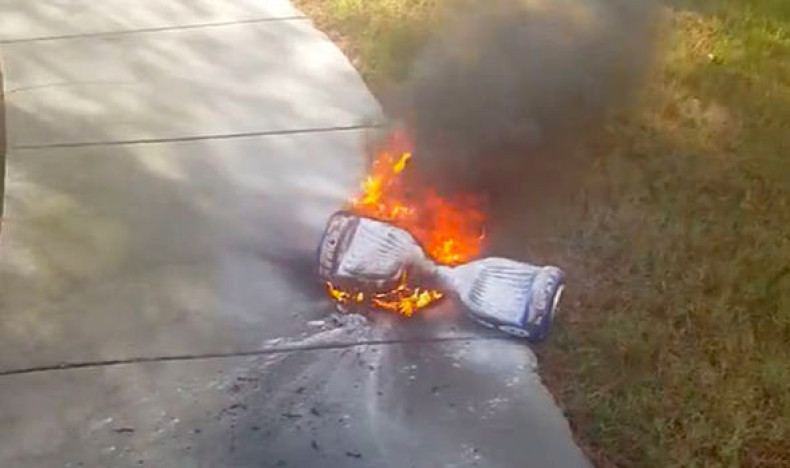 Halfords has had to recall its Air Runner Balance Board after its charger was found to not meet UK standards, while Costco also issued a safety notice to those who had bought its Air Runner board stating they could pose an electrocution risk.
"Criminals and irresponsible manufacturers will often exploit high demand and attempt to flood the market with cheap and dangerous products. Consumers should not let a new fashion or craze cloud their judgement and remain vigilant at all times, to avoid taking home an unsafe product," said Leon Livermore, chief executive of the Chartered Trading Standards Institute.
"Some products that are made abroad, principally for the overseas market, are not fitted with the correct plug and fuse for use in the UK. As a minimum consumers should check that the three-pin plug on the device states it is made to BS 1363. If it doesn't include this information, then don't buy the product."
If you still plan on buying a hoverboard this Christmas, the NTS has issued a number of things to look out for:
Never leave the device charging unattended, especially overnight. A faulty cut-off switch or plug without a fuse could lead to it overheating, exploding or catching fire.
Check the device: The shape of the plug is important. The first unsafe boards identified often had a clover-shaped plug. Also, check for name and contact details of the manufacturer.
If buying online check for online reviews for the product or retailer that seem genuine. Sites that have spelling or grammatical errors can be a clue the business is not professionally run. Also, see if there is information about the company's head office and that it has a landline number.
Don't be dazzled by a bargain. Are the prices incredibly low? If they look too good to be true, they probably are.