Singapore Airlines will no longer allow passengers to bring hoverboards on board its aircraft over safety concerns. The ban applies to both checked-in and carry-on baggage.
A spokesperson from the airline said: "Singapore Airlines complies strictly with International Air Transport Association (IATA) regulations on the transport of dangerous goods, which includes lithium batteries." Hoverboards are lithium battery-powered personal transportation devices.
SIA's website states that lithium batteries with watt hours of more than 160 or a lithium content of more than 8 grammes are banned on the aircraft. It lists segways, electric bicycles and underwater lamps as examples. The ban by SIA extends to all hoverboards regardless of their wattage.
The airline allows wheelchairs, mobility aids and assistive devices that are battery powered and required for use by passengers on board as checked-in luggage. They are however still subject to certain restrictions.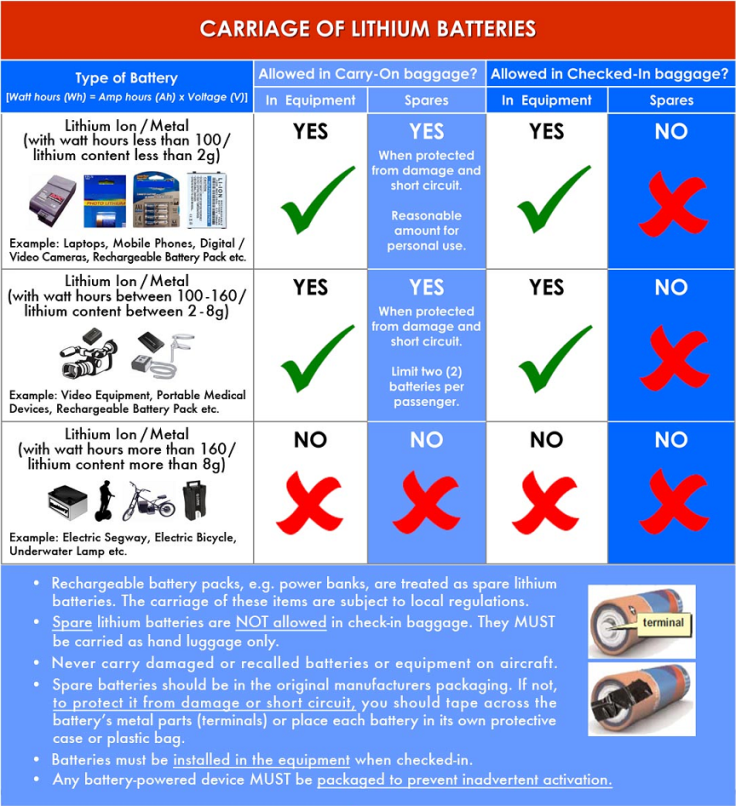 The airlines subsidiary, Tiger Airways has also imposed a ban on all hoverboards, uniwheels and electric scooters, regardless of the watt hour rating of the lithium batteries in the devices. The airlines in Singapore are following bans imposed by three US airlines, American Airlines Group Inc., United Continental Holdings Inc and Delta Air Lines Inc.
The three airlines imposed a ban on hoverboards of the largest US airlines last week. American Airlines spokesman Casey Norton cited an ongoing investigation into hoverboards by the US Consumer Product Safety Commission. Delta Air Lines said that manufacturers do not consistently provide details about the batteries' powers.
IATA has recommended that self-balancing scooters be carried only in cabin baggage but it is up to the individual airline to decide their own carriage policies. It says the devices are not mobility aids and instead should be classed as personal electronic devices and says factors to be considered include the size of the lithium ion battery.
"Each airline has to make a risk-based analysis to decide if these items are to be transported or not, what mitigating measures are to be applied to permit carriage of those items," Gilberto Lopez Meyer, senior vice-president for safety and flight operations at IATA said.
In addition, it has requested the Airports Council International to "take this issue up" with their member airports as some airside retail outlets at airports are selling these hoverboards. It classed these small lithium battery-powered vehicles as: airwheel, solowheel, hoverboard, mini-segway and balance wheel.