A slum in India is being compared to the beautiful Italian village of Positano on the Amalfi coast thanks to a group of young volunteers using their painting skills to turn its monotone walls into a sea of colour.
The community-led paint project is the first of its kind. It saw a group of 750 volunteers come together to paint walls and create murals in the village of Asalpha on a hillside above Mumbai last December to change perceptions about the area and its residents.
The non-profit campaign 'Chal Rang De' (which translates roughly as "let's colour it") was started by Dedeepya Reddy, co-founder of digital media agency Fruitbowl Digital.
Once a sea of grey and peeling paint, "this slum was in itself a beautiful landscape. Sitting there on a hilltop, it was raw but it had a beat of its own," she told Yourstory.
"We just wanted to show Mumbai that the happiness and the spirit of the city existed here as well. Colours make me very happy. So my calling was to colour every slum and give it a fresh lease of life."
The project took nearly two weekends to complete and used 400 litres of paint to coat 120 houses.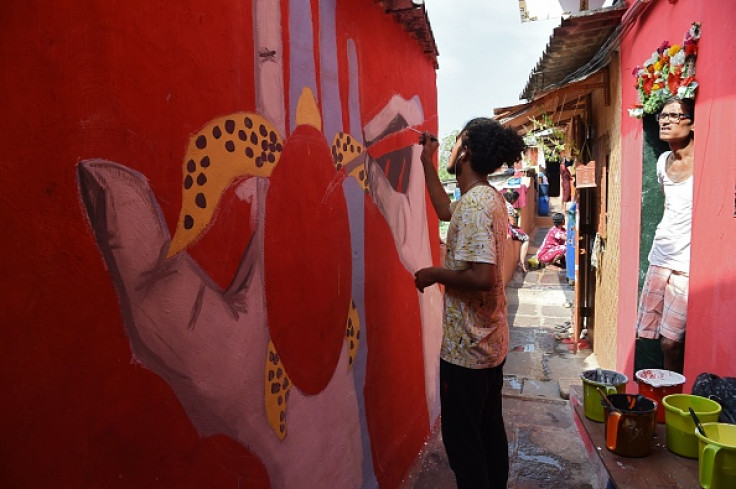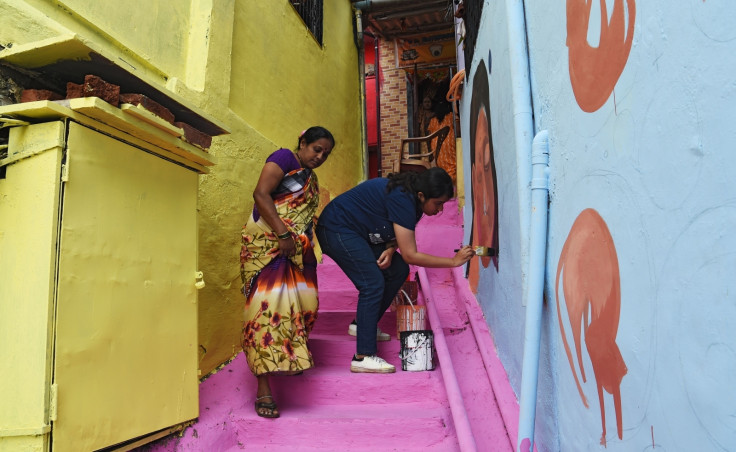 While it was a struggle convincing many residents that the project would be a positive thing, they were eventually won over. One elderly citizens later approached Reddy to thank her for "turning the slum into a beautiful masterpiece".
After its inhabitants were on board, Reddy created a website to find volunteers to paint. Dozens of people signed up and were given the brief to "reflect the life of Asalpha's locals or relate to them," the Times of India reported.
Aside from the brightly coloured walls and walkways there are a number of paintings, including an astronaut dangling from a planet. That acts as a reminder to local kids to dream big, said the volunteers.
Lots of people took to social media to call the project a "superb initiative".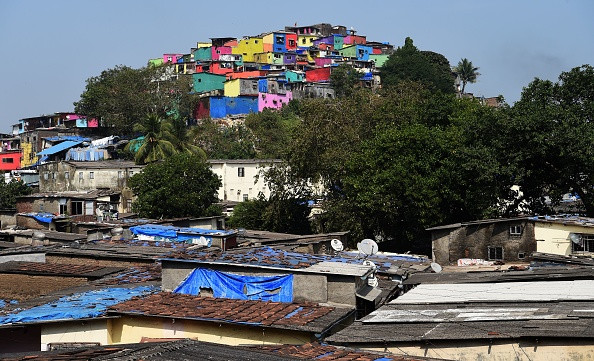 One person said: "What an amazing effort and outcome. Thank you good people."
Another added: "Absolutely amazing! Hats of to this group. Not only have they brought cheer to the residents but have also changed the aesthetics of the city. Bravo!"