How Alton Towers owners can salvage their brand reputation after last week's disaster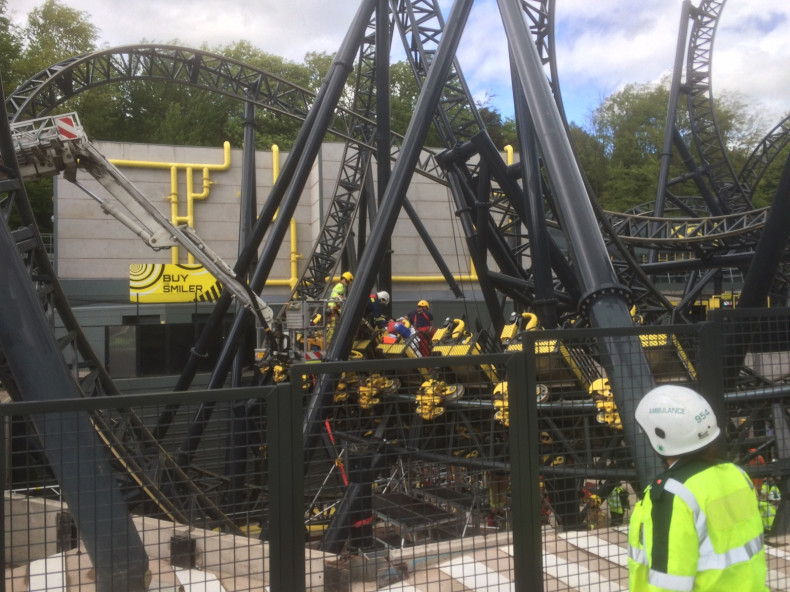 For the past week I've watched with trepidation at how Merlin Entertainments, owner of Alton Towers, has responded to the terrible accident that took place last week on its Smiler Ride. Shares tumbled in the aftermath and it's a truly make-or-break moment for their brand.
How Merlin as a business responds, reacts and reassures it customers and stakeholders henceforth could define the future of the whole group. A strong and trusted brand with a loyal following can get through such an awful incident and it's great to see that Nick Varney, CEO of Merlin Entertainment, has fronted the media response to date.
Varney issued a heartfelt apology, emphasising Merlin's commitment to safety and highlighting some of the "misreporting" of alleged problems at Alton Towers. He covered all bases and reassured customers where possible.
There is often a misconception that brand management is typically in the hands of a business's media and marketing teams. But when you're in the eye of a storm such as this, it's the CEO who holds the future of a brand in their hands. They are the primary spokesperson who will take ultimate corporate responsibility when something has gone wrong.
How a leader responds to the challenge of taking responsibility can overshadow the whole event. CEOs handling bad news ineffectively can have a real detrimental impact on share price and reputation, and add to the list of damages already in place for a business. This was evident recently when Thomas Cook CEO Peter Fankhauser apologised to the family of two children who were killed by carbon monoxide poisoning in a Corfu hotel in 2006 "for all they have been through." It was not the heartfelt response to such a tragedy that the public and family involved expected.
Thomas Cook's move to donate £1.5m of the settlement money they received to Unicef to repair some of the damage actually had the reverse effect too. It raised more cynical eyebrows than trust levels for the business because it reaffirmed the view that their actions were driven by media pressures rather than a genuine wish to do the right thing.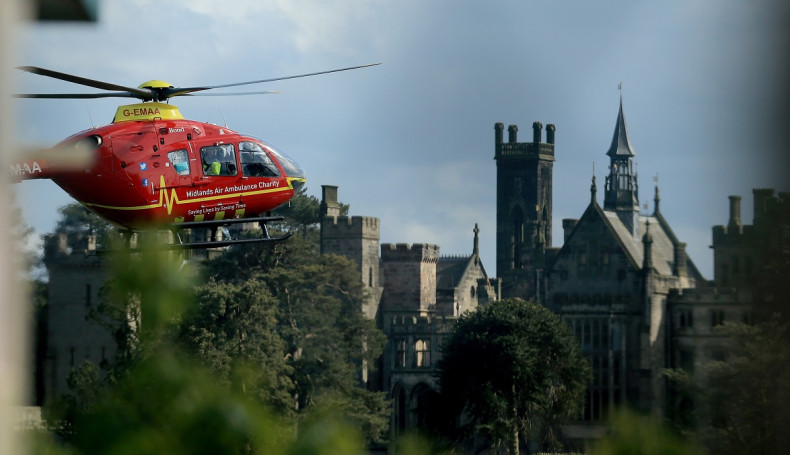 Last month's court case confirmed that Thomas Cook had failed in their 'duty of care' to this family and it will be interesting to see how this may impact the business and brand in the long term. The CEOs involved certainly could have handled things differently, and must take responsibility for how poorly they have been received in responding to such a tragic incident.
When I began my career privacy wasn't really an issue but the emergence of the digital world means our personal brands are more susceptible to the public eye than ever before. CEOs can't hide behind boardroom doors any longer and the prevalence of social media and our share culture means that it only takes one ill-judged comment to go out from a CEO to cause long-term brand damage. CEOs don't need to be in front of a camera to cause damage to the brands they represent, they now have twitter, facebook, instagram and many new platforms at their disposal to make their voices and 'own brand' heard.
Gerald Ratner famously wiped £500 million from the value of Ratner's jewellerswith one speech back in 1991 following his admission that items sold at his popular jewellery stores were "total crap." Offending his loyal customer base and creating a new standard for a CEO gaffe - 'doing a Ratner' - in the process. Back then CEOs were only visible on these very public pre-arranged stages, but today they no longer have this luxury.
Tony Hayward, the previous CEO of BP, famously stated that he "would like his life back" following an explosion on the Deepwater Horizon rig in Mexico. This was understandably poorly received because he didn't even try to hide the fact that he was only looking out for himself during what was one of the worst oil spills in US history. He was subsequently fired and the disaster cost the business more than £24 billion.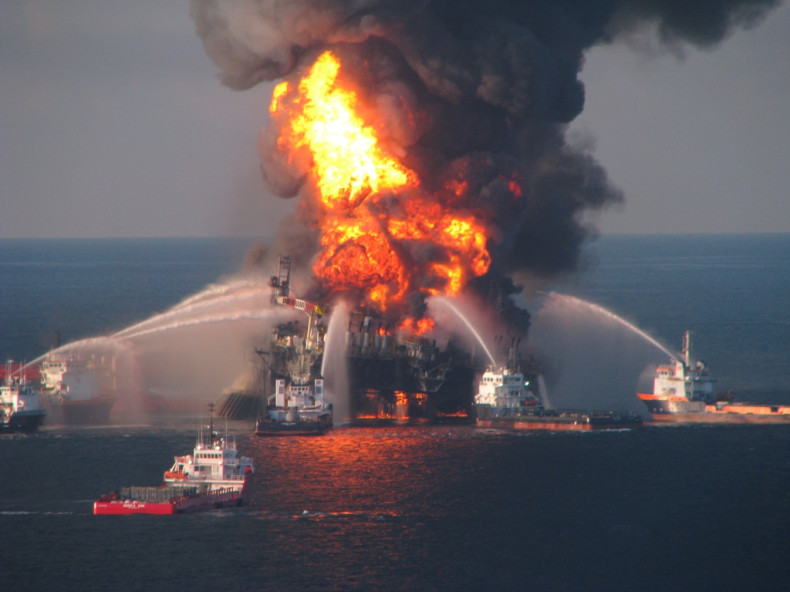 Not all CEOs are PR gurus, they are leaders who have excelled in business and make informed decisions based on the evidence the teams around them present. CEOs nowadays need to take control of their own brands and that of the businesses they run too, which is a completely different skillset to the one they've employed to get them to where they are now; at the top. So should we send them all back to PR school? Not necessarily, they just need to ensure they keep good people around them and are advised by a range of experts, and this doesn't just mean lawyers, as was seen in the case of Thomas Cook. The key thing is that CEOs need to be aware of the sensitivities around what's at stake if they get this wrong.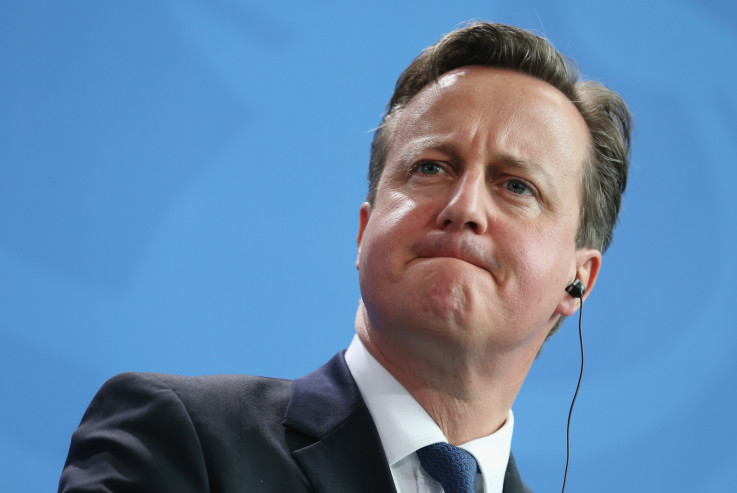 Getty
'If we were no longer a member of the EU, businesses are asking whether we would be subject to the same politics and economics, yet without any say in their submission. In this sense, an "amicable divorce" is a pipeline dream, an unrealistic approach that could lead to further destruction.'
Read James's take on the EU referendum by clicking here.
So far, Alton Towers have demonstrated textbook issues response handling to last week's incident, but the outcome of the next few weeks is critical to its long-term reputational recovery. If Nick Varney continues to reassure Merlin customers on safety measures, be transparent with the findings from the Health and Safety Executive investigation and take responsibility for what took place, with a human touch, there's no reason why the 10% drop in shares last week should not recover in the long term. Liability could have a huge impact on the business and how Varney deals with each piece of communication with his customers, the media and, of course, the victims could overshadow all other areas.
The media and business world is a different place to when I first became a CEO and our increased use of digital media means that the speed at which information travels is faster than ever before. Because of this, reputation management must be higher up on the business agenda. The skillset requirements for our CEOs is changing.
Today we must recognise that in addition to the business acumen and expertise needed to fulfil the top job, the CEOs of tomorrow must also ensure that brand management and media training is part of their armoury for business and brand success...so they can avoid 'doing a Ratner' at all costs.
---
James Caan CBE is founder and CEO of Hamilton Bradshaw, a venture capital firm based in Mayfair, and a former panellist on BBC series Dragons' Den. He supports many charities and established The James Caan Foundation to support education and entrepreneurship in the UK.
You can follow James Caan on Twitter @jamescaan.