How Barcelona coach Luis Enrique saved his job and tamed Messi, Neymar and Suarez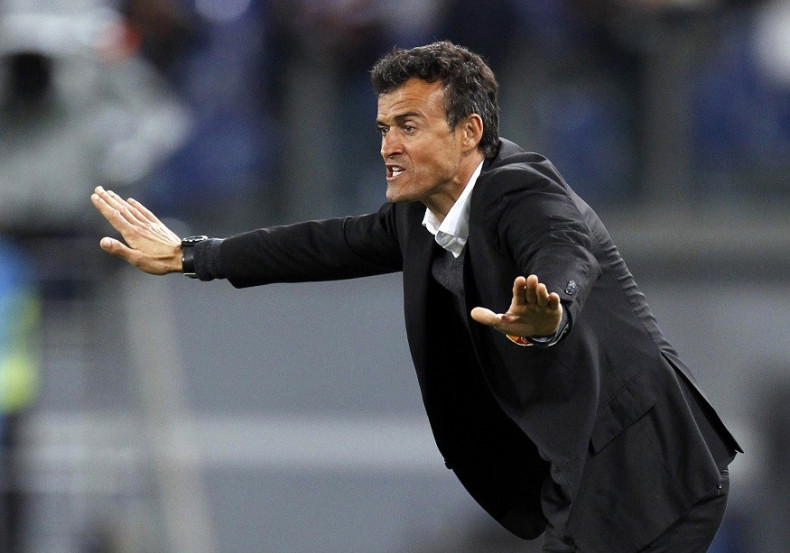 Think about the best football managers in the world. Pep Guardiola or José Mourinho. Carlo Ancelotti, even David Moyes. Now, I ask you. Could these maestros of the dugoutlift trophies with average players?
Now, let's think about the best sides in the world - you can go with club or country for this one. Germany or Real Madrid? Chelsea or Bayern? The question is, could these footballers win titles with an average manager?
Barcelona won another La Liga title yesterday and Luis Enrique is the talk of the town. But, how influential has he been in this astonishing triumph?
Make no mistake, the former Barça and Real Madrid player deserves a place among the best managers in European football, even if they don't beat Athletic and Juventus in the forthcoming Copa del Rey and Champions League finals. So far, he has been able to guide Barcelona to success combining the style they were taught by Pep Guardiola - based around control of the game - with a more lethal brand of football, on the counter-attack.
Lacking Guardiola's marketing skills but possessing a very personal style, with an inimitably ironic attitude to press and journalists, Enrique has done it. However, the swashbuckling manner in which Barcelona have been able to beat Real Madrid this season poses the question anew: just what is the influence of a manager in such superb squads? Luis Enrique declined to answer the question yesterday in the press conference after the game against Atlético Madrid, but we must analyse the season to find some clues.
As if it was a case of Doctor Jekyll and Mister Hyde, Barcelona have undergone a full metamorphosis. 2015 started in the worst possible fashion, as the blaugrana slumped to a controversial 1-0 defeat to Real Sociedad. Enrique decided to bench Neymar and Lionel Messi and it was obvious that the reason had nothing to do with the field of play. In fact, it was a punishment after an allegedly unprofessional attitude shown by the Brazilian and the Argentinian during Christmas.
On that tricky night in San Sebastian, both players reacted with listless resignation when they were introduced as half-time substitutes. They even mocked their manager on the bench after Real Sociedad's opener.
In that second half, both stars showed apathy. They did not run, they did not bust a gut to recover possession and Barcelona never looked like drawing the match against Moyes' side. Mutiny was in the air. The game led to great controversy and Luis Enrique tried to put out the fire but Jeremy Mathieu admitted weeks later that the decision to bench both South American stars came after a discussion in a training session.
Critics weren't slow in pulling the trigger but it just so happened that when Enrique seemed to be a dead man walking, Mister Hyde turned into Jekyll. Somehow, the manager made peace with Messi and Neymar, who started to fight for every ball as if their lives depended on it. Their attitude inspired Luis Suárez, who struggled during the first few months in his new home due to his lack of physical condition after Fifa's ban.
Suddenly, Barcelona started to overcome all sorts of unwanted situations and since that game against Real Sociedad, Barcelona have won 28 games out of 31. The wonderful "trident" have showed attitude and everything has gone smoothly since then.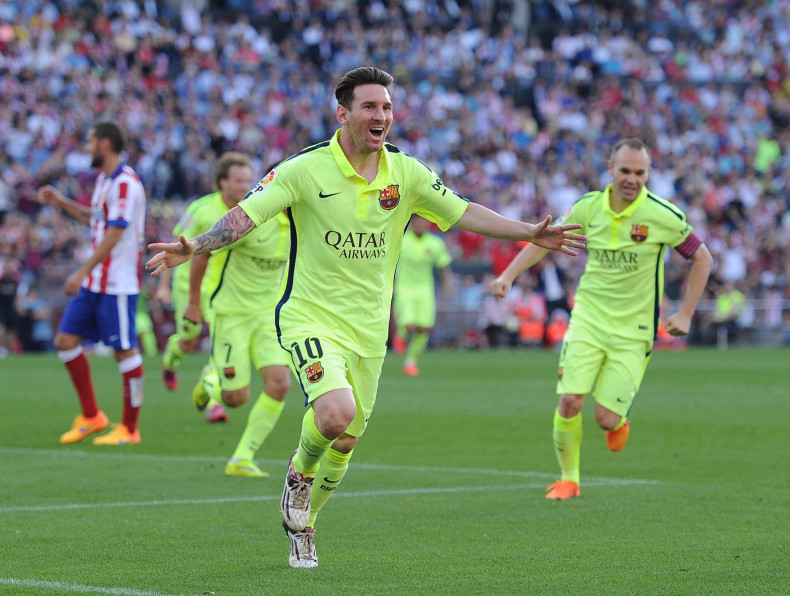 So how much influence has Enrique had on this metamorphosis? Well the answer can be distilled into three key areas: physical preparation, set-piece planning and leadership. All three are key requirements of any successful coach, and Enrique appears to have mastered them all.
His training sessions throughout the year have been quite soft, ensuring that the the players are fresh for the final sprint. Rotation has helped achieve this - Jose Mourinho and Carlo Ancelotti take note - but we must also emphasise the influence of physical trainer Rafel Pol as well.
The approach of Pol, who is only 27 years old, can be summed up in the following dictum: "The best method when it comes to football is the ball. Forget about running, forget about just gym. The ball is the best weapon to gain physical condition."
Love and basketball
What about set pieces? Luis Enrique has surrounded himself with a top staff in which Jose Luis Unzue stands out. The former Osasuna and Sevilla goalkeeper plays the role of an NBA guard in every dead ball situation. He leaves the bench, he makes a sign to his players, and they obey. The results are obvious. Barcelona have scored more goals from set pieces this season (13) than anyone in Spain behind Atlético Madrid and Athletic Bilbao.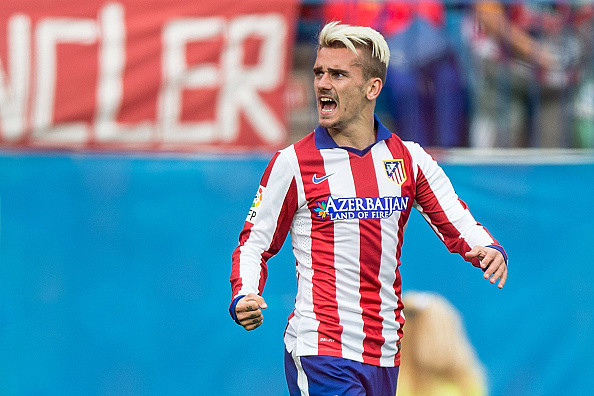 Getty
'When it comes to tactics, Griezmann would be the perfect player for Chelsea. He played his first seasons at Real Sociedad on the left wing but he was out of place, as he makes the most of his skills behind the striker - Oscar's position in the current Chelsea team would be tailor-made for the Frenchman.'
Read Oier's view on the Antoine Griezmann-Chelsea speculation here.
But it's easy to dismiss the influence of both physical fitness and set pieces. With Suarez, Messi and Neymar performing at their maximum level, a cynic might say that everything else is irrelevant. Let's not forget that this storied trio are worth a combined total of £400 million. It is obvious that without "the three amigos" Barcelona would not have had the season they've enjoyed thus far.
Here, however, the third key ingredient in Enrique's success emerges: leadership. What has happened in the Barcelona dressing room since 4 January will remain secret, but the coach has proved that he knows, better than anyone, modern's football peculiarities, and the whims of star footballers. He was, of course, a top player himself, and his know-how has saved him from failure.
That fast game of 2015, in the cold of San Sebastian, showed a obvious truth in moden football. As a manager, you can't make it alone without players. Tactics are not that important. The best manager is the one who deals with modern football's peculiarities, critics, whims and controversy.
The best manager is the one who is able to make the most of set pieces and physical training, and manage the various egos in his dressing room. Enrique has proved himself adept in each of these areas, and his incredible front three have done the rest.
Oier Fano Dadebat is a Spanish journalist who divides his time between San Sebastian and London. You can find out more about him on Twitter @oierfano.