Apple's iPhone X has hit the shelves to much fanfare, but die-hard fans are stilling missing their home button and bemoaning the black notch.
Fear not though, as several easy hacks are available. For those looking to add a home button, the solution is pretty simple. Apple still includes an accessibility menu that lets users increase the font size, include a magnifying glass, invert the colours and more. Also in the options is a switch called "assistive touch", which lets users add a digital home button to the screen. Head to Settings, General and then Accessibility to turn it on.
The digital button can be placed anywhere on the screen, including in the bottom middle, and brings up several options. Users can click through to home, notifications, gestures, the control centre and also command any of the physical buttons, such as locking or volume up/down.
The iPhone X notch has also been a point of controversy around buyers, plenty of whom describe it as an eyesore. Notcho, a free download, allows owners to curve their wallpapers at the top to black, giving the impression the black bar stretches across the top. It is by no means a permanent fix, but for those really bothered it does provide a minor solution.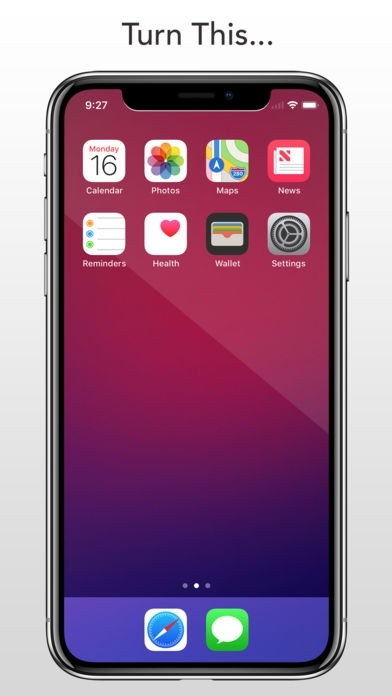 If you feel your iPhone X has problems than run deeper than what you see, try this wallpaper from iFixit. The high-res image shows the insides of the iPhone X including the battery, taptic engine and circuit boards. A novel gimmick, but still gives users an insight to what goes where in their phone. You can download the original high-res wallpapers here.