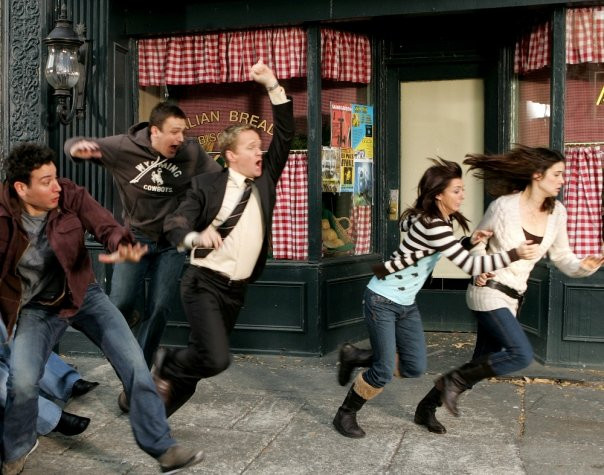 New episode of How I Met Your Mother season 9, titled Daisy airs tonight with just three more left till the series' finale on March 31.
Click here to watch the free live stream of HIMYM's latest episode online.
CBS also offers episodes on their website to watch online the morning after an episode airs.
The synopsis for How I Met Your Mother season 9, episode 20, titled Daisy, reads:
"Marshall enlists Ted and Barney to help him find out where Lily went when she walked out in the middle of their fight."
The episode takes off from the previous one which showed Robin's mother making it to her daughter's wedding.
However, the groom (Barney) is dealing with a serious case of anxiety brought on by the thought of meeting his mother-in-law, reports Kpopstarz.
The new episode will also feature Lily's dad, Mickey, played by Chris Elliot.
The promo clip (below) also suggests that all is not well between Lily and her employer, The Captain. The video shows Marshall punching the Captain in the face. Maybe he had something to do with where Lily walked off to during her big fight with Marshall.
Catch How I Met Your Mother season 9, episode 20 on Monday night, March 10 at 8/7c on CBS.