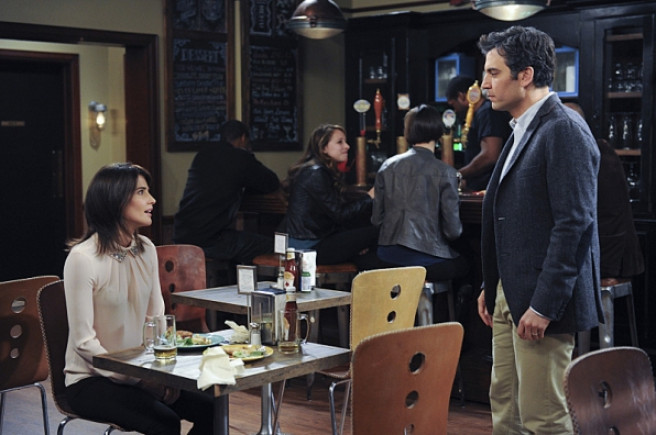 The season finale of How I Met Your Mother is just two weeks away and fans are still guessing whether the mother is dead or not.
CBS has released a set of photos and synopsis from the first half of the comedy series' finale episode Last Forever Part 1.
The synopsis of the one-hour finale episode says that Ted has finally finished telling his children the long story of how he met their mother.
The photos also suggest that after freaking out during the last moments, Robin and Barney finally have got married. Fans will also get to know what other characters will do in their lives following the events of the last nine seasons.
"With only a half-an-hour to go, both Barney and Robin have panic attacks about their upcoming nuptials. Meanwhile, Marshall and Lily rewrite their old wedding vows," the CBS synopsis reads.
CBS also released the cast list for the season finale of How I Met Your Mother, which includes series regulars Josh Radnor, Jason Segel, Cobie Smulders, Neil Patrick Harris, Alyson Hannigan and Cristin Milioti while Bob Saget, Lyndsy Fonseca and David Henrie will reprise their previous roles in the finale.
The photos of the one-hour special finale episode do not indicate huge spoilers but viewers can get a glimpse of what can happen in the last episode of How I Met Your Mother 'Last Forever'.
The pictures show Ted and his gang of friends sharing a group hug, Barney picking up the Playbook and Ted getting cosy with the mother.
The finale episode of How I Met Your Mother will air on 31 March.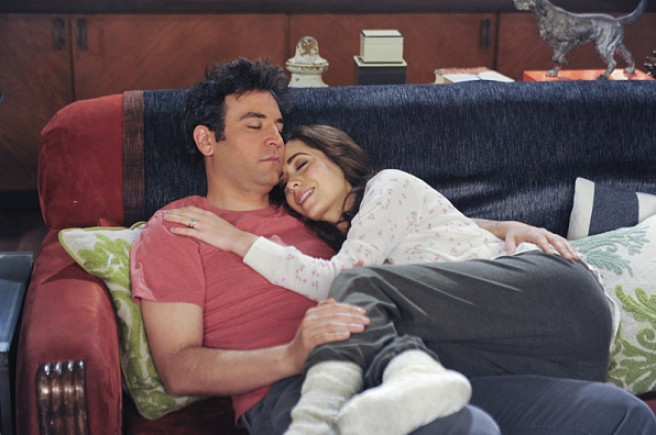 Ted and The Mother cuddling up in the Finale episode of How I Met Your Mother.