A Yazidi sex slave who was gang raped by Isis militants has miraculously rebuilt her life and learned to love again – she is engaged to be married to a fellow refugee.
Fareeda Khalaf was one of 7,000 women and girls from the Yazidi minority in northern Iraq who were enslaved when Isis took control of the region.
Aged just 16, she was brutally beaten and passed around between jihadi militants who raped her "in every imaginable way".
She even tried to kill herself but was 'saved' by her tormentors so they could continue to abuse her.
She managed to escape to Kurdistan after four months of torture and unrelenting suffering.
Now 21, inspirational Fareeda is determined to reclaim her life as a free woman and is overjoyed to have fallen in love with fellow Yazidi refugee Nazhan Elias.
"I never thought I'd find happiness with someone, after what I'd been through," she told MailOnline. 'Now I'm planning an engagement party and a wedding."
Fareeda heard her father being executed when the so-called Caliphate captured their village in 2014. He was one of 5,000 Yazidis to be slaughtered because they follow an ancient religion that predates Islam.
"They did everything you can imagine. They'd taunt us, sell us, give us as gifts and switch slaves," she said.
"My father always told me I was strong, that I should believe I'm strong whatever. His words made my hold my head up high, so they beat me more because I challenged them and made them angry. I wouldn't become a Muslim.
"I told them real men would fight other men. I'd also protect a nine-year-old girl from them, so they'd just beat me instead."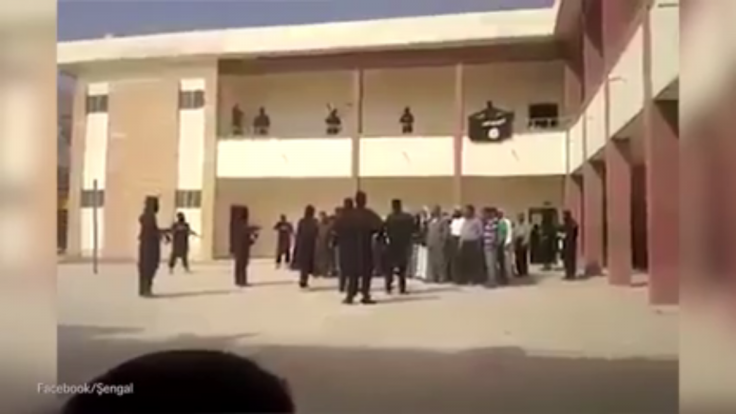 Fareeda believed her brother had been killed along with her father. But he had in fact played dead, lying in a mass grave covered in the blood of family friends.The siblings were reunited after her escape.
She moved to Germany in 2014 along with her brother and her mother, who was also enslaved. Now she is a campaigner for the Yazidi people, some of whom remain captive to Isis.
In Germany she met fiance Nazhan and the two fell in love. Nazhan recently ashed her to marry him and she accepted.
He said: "I'm so proud of her. I'll always do all I can for her so she can do whatever she wants with her life now."