Isis terrorists living in Europe may soon develop biological weapons and spread them over heavily populated areas using drones, Europe's most senior security expert has warned.
The EU's counterterrorism co-ordinator Speaking Gilles de Kerchove said lone wolf attackers inspired by global terror brands will soon be waging biological warfare against civilian populations.
Kerchove told the Royal United Services Institute that al-Qaeda's online magazine, Inspire, had an article explaining "how to make a bomb in your mum's kitchen".
He believes the next step might be "a similar article on how to process a virus in your mum's kitchen," The Times reports.
He added that the threat from biological weapons was all the more severe because drone technology could be used to deploy the deadly viruses.
Theresa May's deputy national security adviser Patrick McGuinness also addressed the conference, saying: "The online space is the frontline.
He said: "Until Isis cannot occupy space online freely, we will not be safe...The speed with which people are brought to violence is almost too fast to catch."
McGuinness said major social media companies including Twitter and Facebook were removing extremist content but he was "not convinced" they were doing as much as they could.
"These companies have got it in them to resolve this issue very substantially and free us largely in this space," he added.
Around 425 British Isis fighters are believed to have returned to the UK from the Middle East as the so-called Caliphate cedes nearly all of its territories in Iraq and Syria.
Another 400 or so were either killed in battle or remain abroad, fighting on other fronts as the group shores up its presence in Libya and Afghanistan.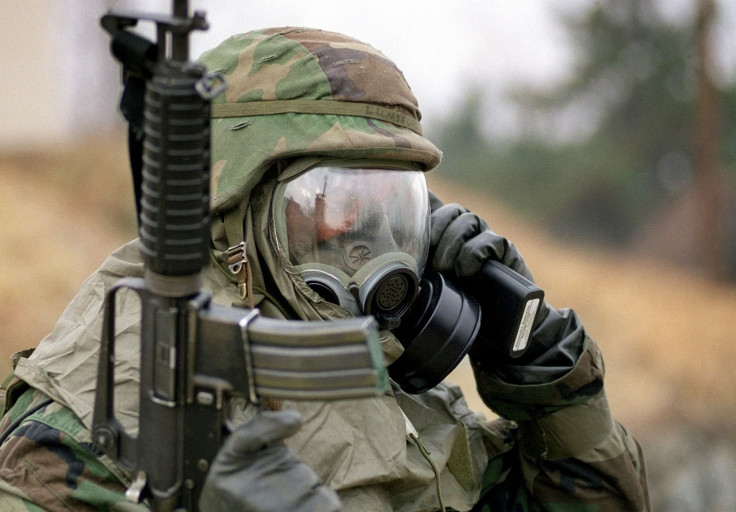 Meanwhile, Isis leaders in Afghanistan have beheaded 15 of their own fighters, according to officials who did provide an explanation for the mass killing, although it may have been a punishment for attempted deserters.
The executions happened in Nangarhar, near the Pakistani border, where Isis wrestles for power with the Taliban, the most dominant militant group in the country.