How Kate Middleton's pregnancy will affect post-Brexit charm offensive tour of Norway and Sweden
The Duchess of Cambridge is still suffering from acute morning sickness.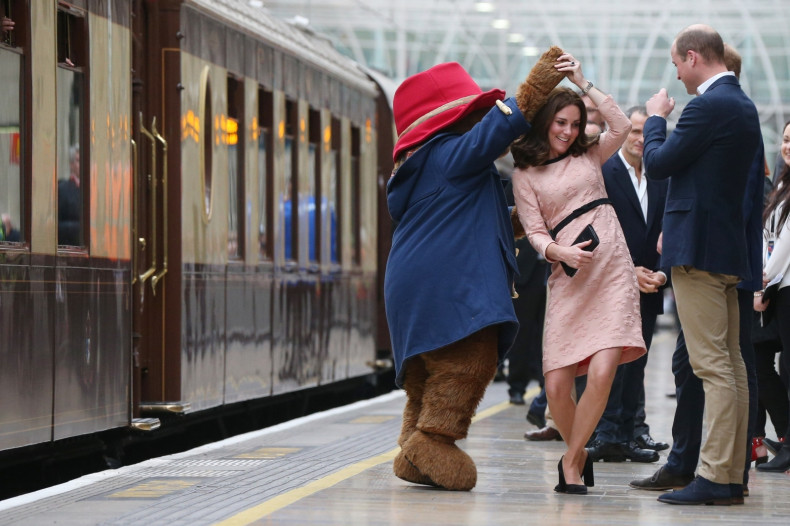 Kate Middleton's official visit to Norway and Sweden in early 2018 – while heavily pregnant with her third baby – will be planned around her, according to royal experts.
The 35-year-old Duchess of Cambridge will be accompanied by Prince William on the overseas royal engagement, at the request of the FCO (Foreign and Commonwealth Office).
Kate, who is mother to Prince George, 4, and Princess Charlotte, 2, is currently overcoming symptoms of acute morning sickness – more specifically known as hyperemesis gravidarum – which may interfere with the schedule of the upcoming tour.
The duchess's symptoms were so intense that she was forced to stay at home on her son George's first day of school.
On how Kate's first tour abroad while heavily pregnant will be organised, royal writer Phil Dampier told IBTimesUK: "Obviously they will plan the tour, which is short, around Kate.
"If she is still pregnant and possibly suffering from morning sickness they will not make it too strenuous and allow for last minute cancellations if she feels unwell.
"I suspect she is feeling better after her appearance yesterday. Maybe she is not getting the symptoms as badly as the first two pregnancies.
"Interesting that William is going to Finland as well and Norway is outside the EU. The royals are being used by the foreign office as part of a charm offensive to everyone post Brexit!"
Another royal watcher and commentator, Richard Fitzwilliams, also acknowledged that the trip is "part of the initiative to woo European countries which is linked to Brexit using our unique 'soft power' asset, the Royal family."
He is in agreement that the tour will work around Kate and her well-being and that "all engagements are subject to her being well enough to undertake them."
Fitzwilliams recalled: "She cancelled a solo trip to Malta after suffering morning sickness in 2014 when pregnant for the second time.
"She will participate when she can," he added.
Kate delighted royal watchers on Monday (16 October) when she joined Princes William and Harry at Paddington Station to meet cast members of new movie Paddington 2 and with 130 children from the charities they support.
It marked Kate's second public appearance since Kensington Palace officially announced her third pregnancy on 4 September – and she didn't fail to impress onlookers by dancing with an actor inside a Paddington Bear costume, looking elegant in a baby pink Orla Kiely dress.