The Duchess of Cambridge's uncle has been charged with assault after allegedly punching his wife. Multi-millionaire Gary Goldsmith – once exposed in a cocaine scandal by a tabloid newspaper – was accused of beating his partner Julie-Ann, 47, after she was found injured outside their central London home.
The incident was said to have happened after the couple had an argument after returning by taxi from a night out at a private members' club in the early hours of Friday 13 October.
The taxi driver, Daniel Shepherd, told The Times: "They wanted to go to their house. They were arguing, saying quite rude stuff.
"We got to the house, he paid the fare. She was trying to open the door [of the house] so he went over."
It was then that the assault allegedly happened.
Shepherd said: "She started crying and said, 'Call the police, call the police.' I did. The police came. He got arrested." He said that at the time he didn't know who the couple's royal connections until the police told him.
He added: "It ended in total mayhem. I have restrained a member of the royal family. Two hundred years ago I'd have been beheaded for that."
The Met Police said they were called to a "domestic incident" in Wimpole Street, Westminster at 1.24am. They confirmed Goldsmith, 52, of Wimpole Street, had been charged with assault by beating. He has been bailed to appear at Westminster magistrates' court on Tuesday 31 October.
Goldsmith, who made his fortune in IT recruitment, is known for living a colourful lifestyle and one that contrasts strongly with the rigidity of the British Royal Family.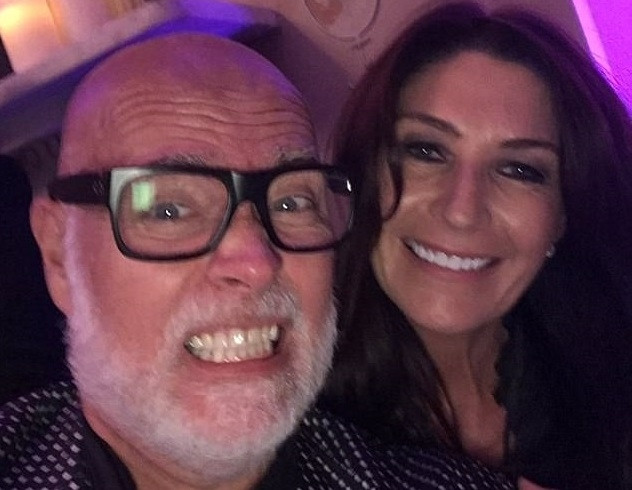 In 2009, he was exposed in News of the World story after he was apparently seen cutting lines of cocaine while on holiday in his villa on the Spanish party island of Ibiza. He had also been boasting of his connections to the Royal Family.
When Prince William and wife Kate Middleton once stayed at his Ibiza villa – called the "Maison de Bang Bang" – his first words to the future King were said to have been: "Oi, you f****r, did you break my glass pyramids?"
Julie-Ann, Goldsmith's fourth wife, was out walking two chihuahuas in Regent's Park on Friday afternoon. She reportedly said: "I don't want to talk about what happened."
The couple's night out had seen them attend a charity auction for the Last Night a DJ Saved My Life Foundation at Home House private members' club in central London. Goldsmith had tweeted a picture of the pair on the night smiling and apparently looking happy.