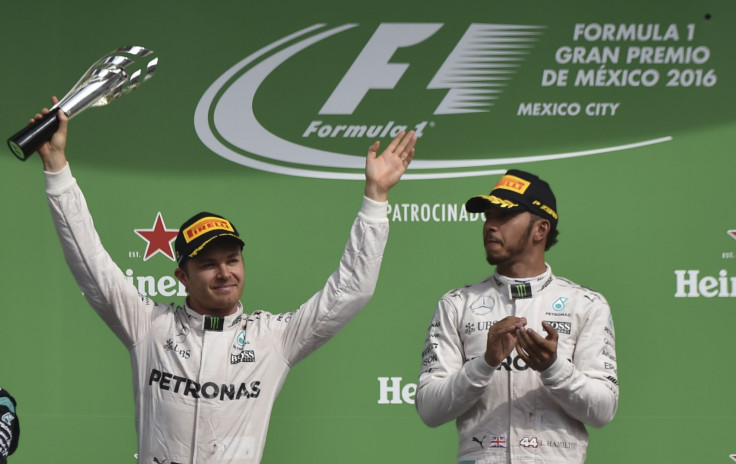 Two weeks after its last appearance in Mexico, the Formula One circus has rolled into Sao Paolo for the penultimate race weekend of the 2016 season. While driver changes have been jostling for position on F1's news agenda with confirmation that Jolyon Palmer is set to partner Nico Hulkenburg at Renault and Esteban Ocon will move up the grid to Force India, there is no doubt that an exciting title race between Mercedes rivals Nico Rosberg and Lewis Hamilton will once again dominate the headlines in Brazil.
What is the current situation?
Hamilton, who had previously not won a race since the summer German Grand Prix, kept his hopes of becoming the first British driver in history to win four titles alive with dominant back-to-back wins in Austin and Mexico City. Rosberg was able to play the percentages and finish second in both of those races, however, meaning that his lead atop of the Drivers' Standings now stands at 19 points.
Rosberg's nine victories in 2016 have seen him amass 349 points, while Hamilton currently sits second on 330. The dominant duo have each put together impressive winning runs at different stages of the season to help Mercedes cruise to a third straight constructors' championship, with Rosberg securing top spot in each of the first five races. Hamilton initially fought back to take a temporary 19-point lead of his own with a sequence of six wins from seven outings between May-July.
The German refused to wilt under pressure, however, going on to win four of the next five to put himself firmly back in the driving seat in another sharp swing of momentum. Red Bull are the only other team to have claimed a race win this year, with Max Verstappen triumphing for the first time in Spain after a first-lap collision between the Silver Arrows. Daniel Ricciardo also took advantage of Hamilton's latest engine failure to drive to victory in the searing heat of Malaysia last month.
How can Lewis Hamilton ensure it goes down to the final race?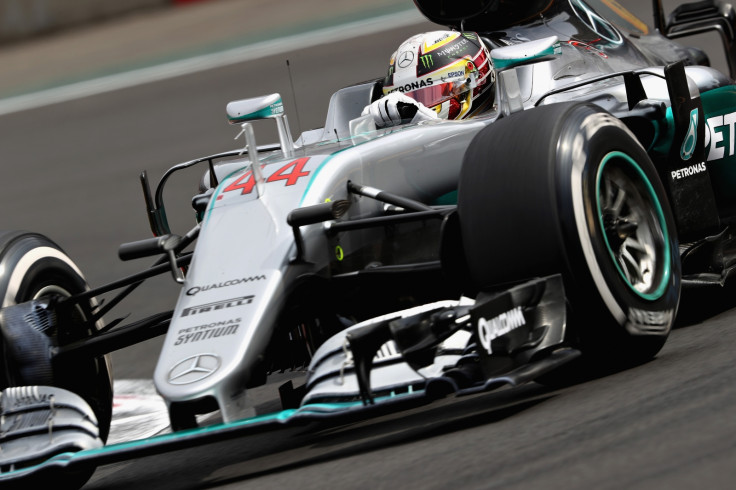 Nothing more than two further victories will do now for the reigning champion, and even then he is far from guaranteed a second successive title. In addition to winning, Hamilton basically needs Rosberg NOT to finish second in both Brazil and the season-ending race in Abu Dhabi on 27 November.
If Hamilton emerges victorious in Sao Paolo, then the race will go down to the final weekend regardless of where Rosberg finishes. That would also be the case if, by some quirk of fate, timely loss of focus or frustrating mechanical problem, the current leader slips to seventh place or lower.
While two more second-place finishes for Rosberg would seal the deal, he can also afford to finish one of the final two races in third position provided he comes no lower than second in the other. If he finishes second and fourth and Hamilton wins on both occasions, then the Briton would be crowned once more.
Another win for Rosberg in Sao Paolo would see him emulate father and 1982 F1 champion Keke by winning his maiden championship. If Hamilton has a bad day and can only manage fourth or fifth, then second place would be enough for the 31-year-old to render Abu Dhabi nothing more than a dead rubber. To date, Graham and Damon Hill are the only father/son pair to have both won F1 world titles.
Third, fourth, fifth or sixth place would be enough only if Hamilton's corresponding finish is sixth or lower, eighth or lower, ninth or lower or 10th or lower.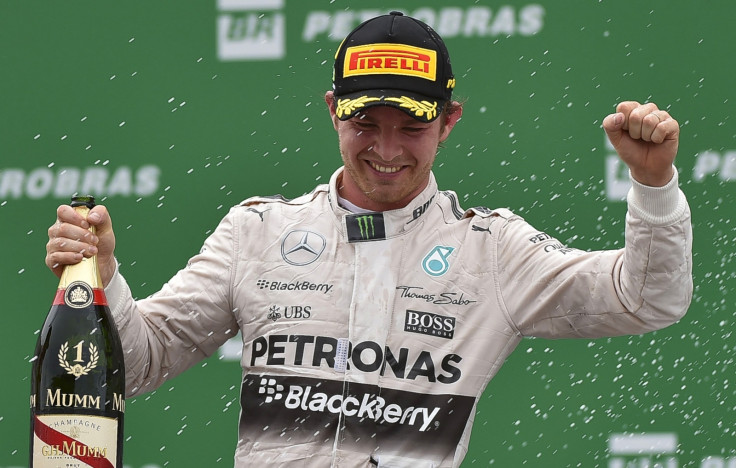 How have the Mercedes duo previously fared in Brazil?
It is important to note that Hamilton has never won the Brazilian Grand Prix in 10 previous attempts, although he did become F1's youngest ever world champion with a dramatic fifth-place finish in Sao Paolo eight years ago.
Rosberg, meanwhile, will be seeking his third consecutive victory at the Interlagos Circuit. The weather could yet play a major role in determining the outcome of the title race, with the latest forecasts showing that showers are a real possibility throughout this weekend.