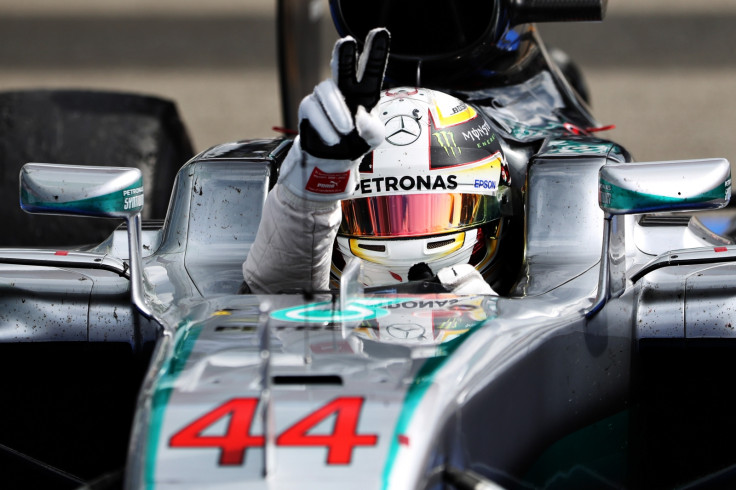 Britain's Lewis Hamilton has extended his lead at the top of the Formula One standings by winning the German Grand Prix at Hockenheim. The defending world champion has moved 19 points ahead of his closest rival, teammate Nico Rosberg, with another outstanding drive in Germany.
Hamilton, 31, started the race second on the grid, behind his Mercedes teammate, but produced a stunning start to leap to the front – and he never looked back. Victory in Germany means the Brit has now won six of the last seven races and must now be considered a strong favourite to retain his crown this season.
"A big thank you to everyone who has come out," Hamilton said after the race, according to the BBC. "To see so many people here is great. What a race, what a fantastic start. It was just about keeping it cool. This is a very proud position to be in and thank you to the team, who did a fantastic job.
"I didn't make any mistakes so in my heart I'm happy with what I did. Yesterday was not perfect but you learn from those things."
Red Bull Racing's Daniel Ricciardo and Max Verstappen finished the grand prix in second and third places respectively, while Rosberg was forced to settle for a fourth-placed finish. The German's misery was compounded after he was handed a five-second penalty for aggressively overtaking Verstappen.
"That is two weeks in a row I've been on the podium and it is great to have the race back here in Germany," Daniel Ricciardo said. "This is the first double podium for us in over a year and it is awesome to close out the first part of the season like this."
Hamilton's next race victory will take him onto 50 career wins, one behind Alain Prost. More importantly, he now holds a significant advantage over Rosberg in the standings with nine races left in the season.