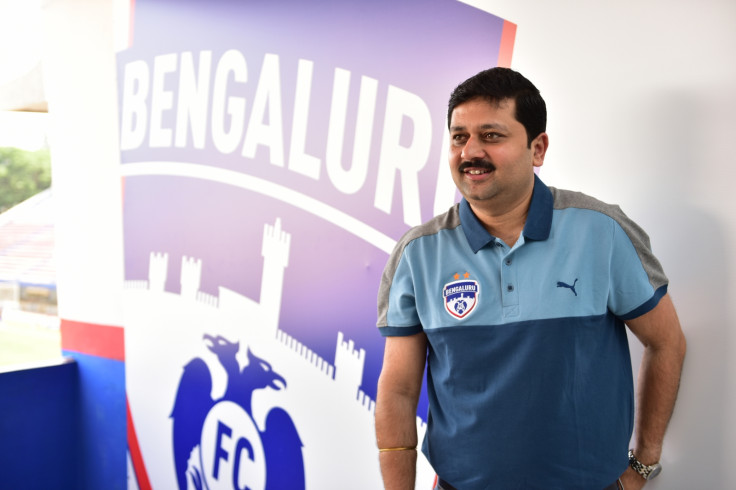 Success is not the key to happiness. Happiness is the key to success. If you love what you are doing, you will be successful - Albert Schweitzer
Indian Super League side Bengaluru FC chief technical officer Mandar Tamhane's lives up to this motto. His love for football and a desire to promote the sport at the grassroots level have made him one of the well-recognised faces of club football administration in India.
The first part of IBTimes UK's interview with Tamhane gave an insight on how he simultaneously runs the Bangalore-based club and his family business successfully. In the second part, he explains how a kind gesture of helping a childhood friend resulted in him taking over a full-time job at Bengaluru FC.
"A lot of people knew that I was closely involved with football. One of my very close friends, Kunal Agarwal, is related to the Jindal family. He was with me in school for 10 years," Tamhane said.
After AIFF's (All India Football Federation) decision to bring in a new corporate as a direct entry team, the organisation's president Praful Patel asked Sajjan Jindal if he would be keen on owning a team in the I-League.
It was during an annual family reunion in Bellary, a city in southern India known for its iron ore, that Jindal discussed the offer proposed by Patel with Agarwal.
On his return to Pune, Agarwal requested Tamhane if he could help him with a presentation. The latter, who was then also asked by Venky's Group to assist them in the bidding process of owning a football club in India, gracefully offered his help. The Venky's are are a leading conglomerate with a major presence in the poultry industry.
"The meeting was held at Football House by AIFF in Delhi, where Agarwal was with Jindal, representing the JSW group. I was with Venky's Group, who own English club Blackburn Rovers. I had suggested Venky's about the possibility of owning a club in India," Tamhane said.
However, Venky's were not too keen on investing heavily in India, especially when they owned Blackburn in the UK. They had a different philosophy and they did not even get the documents necessary to table a bid.
After the meeting, Agarwal got in touch with Tamhane and confirmed to him that Jindal was interested in taking him forward. A year earlier, former tennis player Mustafa Ghouse joined as CEO of JSW Sports, which works closely towards nurturing and developing Indian Olympic athletes. Eventually, JSW's offer was accepted by AIFF and they won the bid.
"I don't even know who the competitors were or who lost the bid. I was just helping my friend and that's about it and there was no necessity for me to find out as to who was involved in the bidding war," Tamhane said.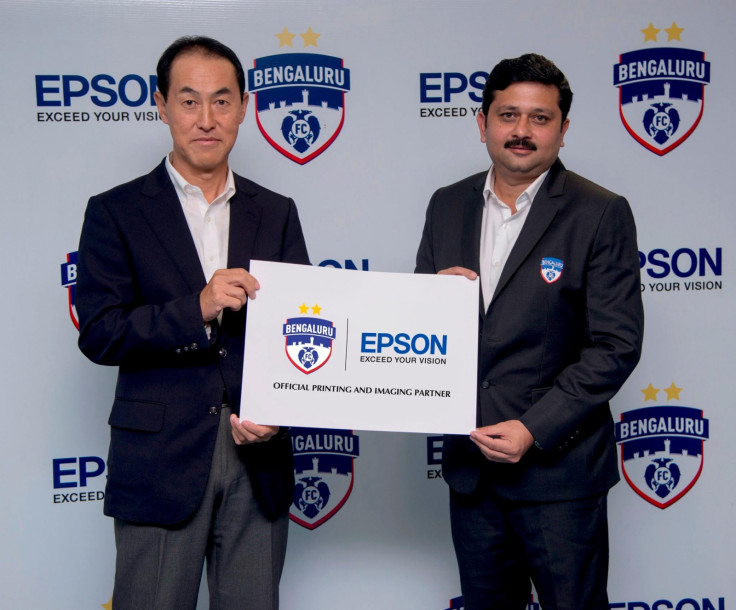 Tamhane's role in creating a team good enough to challenge
After JSW's bid was accepted, Agarwal contacted Tamhame for his assistance in forming a football club. And the process started in March 2013, just months before the club was officially launched in July of the same year.
"I said I will help you out. There is no problem. First, we need to meet most of the coaches, both Indian and foreign, who have been involved in Indian football. We just had to build the team from the scratch."
There was a rigorous selection process that took place for two days where coaches – both Indian and foreign – were given two- to three- hour slots to explain why they should be the best fit for the job. This took place at Pune's JW Marriott.
Pradyum Reddy, who later went on to become Bengaluru FC's assistant coach, was also one of the candidates interviewed.
"In my mind, I was sure that I wanted to bring someone from outside, who had nothing to do with Indian football before. I felt that freshness was needed to start from scratch and have a different mentality from the beginning," the BFC CTO explained.
"But, it was important to know the current status and aspect of Indian football. That's why Pradyum was offered the role of assistant coach. He accepted the offer as he knew Bangalore as a city very well."
At this point, Tamhane was not holding any official position at the club. He was just helping Agarwal in setting up the club and did not earn anything in return.
"I arranged this meeting so that they could interview a couple of coaches. I also informed the club that I could connect them with a few other foreign coaches and then they could take it forward."
This was when Agarwal requested Tamhane to come on board. Even the owners wanted him to be a part of the club.
"Through my connections, we had a few Skype calls with foreign coaches. Ashley Westwood was one of them. Ashley came through a contact of mine, who was instrumental in the Blackburn takeover by Venky's."
"Kunal, Mustafa and I decided Ashley could be the best candidate for the head coach's position. Ajay Chorge, who was then one of the coaches at Pune's Deccan XI, was at Blackburn to learn more about coaching. He is currently Bengaluru FC Under-15 coach."
"Ajay was at Blackburn for three years when Ashley was assistant to Michael Appleton. The two worked together at Blackpool and Portsmouth. I asked Ajay about Ahsley."
"He said, 'Ashley is the first man on the pitch and the last man to leave. He is the perfect man for the job and Ashley is a workaholic.' A young guy who has very good experience at Championship clubs was the one we liked immediately."
A fan would generally (not necessarily always) look into the sporting aspect when a player or a coach joins the club. However, Tamhane went beyond this and was aware why a foreign coach's personal life was equally crucial for him to even consider Westwood for the position at Bengaluru FC.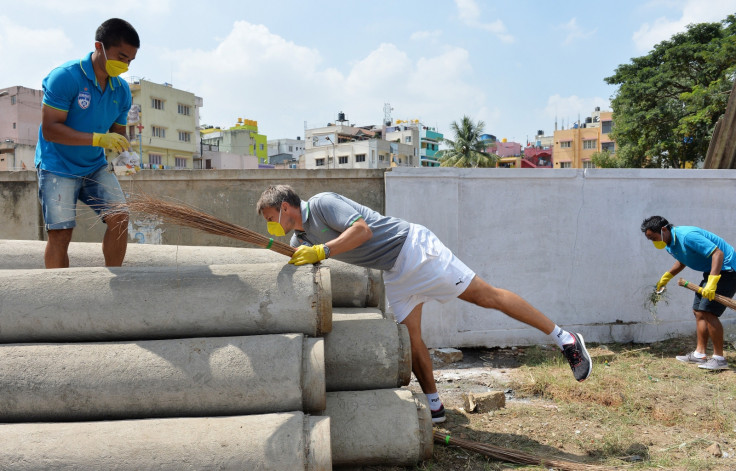 Before appointing Westwood, Bengaluru FC were in talks with another foreign coach. He backed out in the end after his wife decided against travelling to India with him.
"I realised the coach that I bring in needs to have a mental satisfaction of being here and not having somebody there who is always thinking of going back home or what is happening there," he stressed.
"Westwood's then-wife Huma Abbasi-Westwood was of Pakistani origin and she knew how it was to live in the subcontinent. That was like a nail in the coffin that Ashley would be our coach. For a simple reason that she would move in with him and he wouldn't have to worry about her while he is on the job. This would allow him to focus on the task in hand at the club."
Westwood is a former Manchester United academy graduate and has enjoyed a majority of his playing and coaching career in the United Kingdom.
How Tamhane convinced Sunil Chhetri to join Bengaluru FC
The owners were ready to spend big on the players, but Tamhane was then aware that splashing the cash on big signings will not always guarantee you success. However, he was happy with the thought that he had the financial backing to bring in new players.
"I told the owners that getting Sunil [Chhetri] is something I can do," he said. When asked how difficult it was to get the ace footballer and Indian team captain to join Bengaluru FC, Tamhane said: "It was not difficult because I already knew Sunil from my time with the national team."
Chhetri was contracted to Portuguese club Sporting Lison's B team. He was on loan at Indian side Churchill Brothers. The latter had a game against Air India in Pune, during which the forward picked up a head injury.
"Sunil was taken to the hospital as he needed stitches on his head. I was waiting at the team hotel and he reached there after an hour-and-a-half, which was around 11:30 in the night. I remember telling him 'there is something special happening at Bengaluru FC and I want you to be a part of the setup'," he explains.
Chhetri had a bandage on his head and Tamhane took him to Agarwal's house at 1am to take the discussion further. This wa where the two further explained their plans for Bengaluru FC after which the forward agreed to join the Blues.
"I could have spoken over the phone, but I had to meet him to explain him better and also explain what I had in mind. I also told him, don't ask me which players will be there. There might be players you may not know, but I want you to be there," Tamhane says.
"He agreed to join as he then felt there was something different about the club. I am pretty sure he knew I meant business. Then he came on board."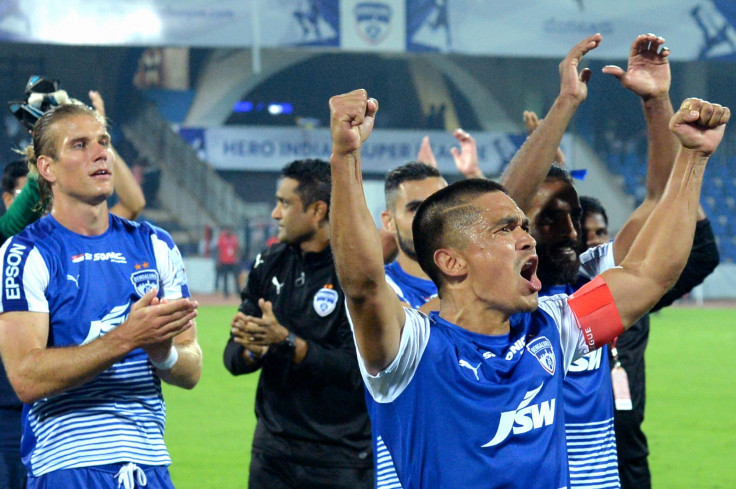 Since their inception, Bengaluru FC have achieved success on a regular basis. They won the I-League in their debut season, while narrowly missing out on winning it in the second season. However, in the third season, they regained the title.
The two titles were won under the guidance of Westwood. They also won their first Federation Cup when the Englishman was in charge. Westwood was replaced by former Barcelona assistant manager Albert Roca, who is currently in charge of the club.
Roca has so far won the Federation Cup and also helpd the Blues to qualify for the AFC Cup final, which they lost to Iraqi club Al-Quwa Al-Jawiya in the 2015/16 season. They became the first Indian club to achieve this feat.
Tamhane wants to see the club grow further and achieve more success on the pitch. He stresses that Bengaluru FC's strong foundation has put them in a position which makes the club to function successfully even if any key individual leaves the club at any point of time.
The setup at the Bangalore Football Stadium, which is where the team's current training facility is, was not in a good shape when they moved in. Tamhane along with few others even swept and mopped the floor themselves, which shows he is one who leads by example.
After Benglauru FC's debut season, Tamhane was appointed as the Chief Technical Officer of the club, a position he still holds. Though there has been a change in designation, his primary role at BFC remains the same.
Tamhane watches Bengaluru FC's matches from the stands and so far has missed only three matches, which include a trip to North Korea. He watches the players in action and monitors their movements, especially when they do not have the ball, only at stadiums and not on television. This gives him a better idea of a player's potential, especially when it comes to extending a player's contract.
His attention to detail and being in football administration for more than a decade clearly show why he is the best man for the job at Bengaluru FC. Roca's men are currently sitting on top of the ISL table with 18 points after nine games.