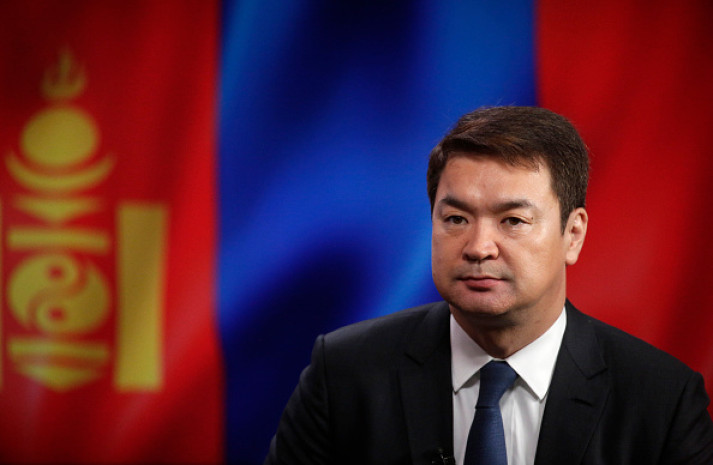 While Greece dominates the headlines, there's another prime minister facing a crisis in foreign reserves and who recently called a referendum on austerity.
Imposingly tall with sparkly eyes, Mongolian prime minister Saikhanbileg Chimed appears every inch a worthy descendant of Ghenghis Khan, which is apt given he has thrown himself into marketing Mongolia's brand.
The country has been on an economic roller coaster. In 2011 it saw record 20% growth, before subsequently falling to 4-5% and witnessing a 91% collapse in foreign direct investment.
Partly, this is due to external factors, such as the demand for copper and coal from China. Mongolia is a tiny economy, less than a third the size of North Korea, and a small gust in its giant southerly neighbour magnifies effects.
But previous governments have also been blamed for economic malaise, particularly over precipitating a dispute with Rio Tinto about profit share at the Oyu Tolgoi (OT) copper mine.
Shake up
After 2012's election victor Norovyn Altankhuyag was dismissed by parliament, Saikhanbileg was appointed in his place in 2014, heading a grand coalition.
Only 500,000 of Mongolia's three million people took part in the PM's text message consultation on whether the country should pursue more mining or implement austerity; but it gave him a mandate in negotiations over the second stage at OT, a deep pit mine.
Since the deal was made in April, prominent members of the Mongolian business community have been full of praise. Sainbayar Beejin, chairman of construction company the Soyombo Group, hailed him as "one of the bravest and most practical PMs".
Bear to bull?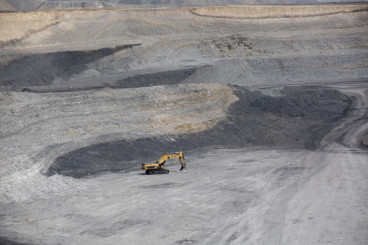 "We think the bear market in Mongolian equities is over and a new bull market is now under way," says Nick Cousyn, COO of BD Securities, Mongolia's largest broker and investment bank.
"Economically, I am not sure if there is a country with more potential for growth in the next three to five years."
The fly in the ointment is not only that the second stage of OT is not yet in motion. Ulsbold Harper, an expat in the UK with a Mongolian property business, highlights that beyond a reported Rio Tinto pledge to invest $250m to $300m in OT-2 construction in 2015, details are short about financing plans for the $4bn project.
Mongolia's openness to diversifying its trade and investment partnerships exposes its vulnerabilities. Before his latest roadshow, the PM went cap in hand to Japan. China has been unwilling to offer a $1bn "soft loan" this time round.
How many Western governments will want to be too closely involved with Mongolia?
"There's a feeling of Mongolia being open for business again," says Peter Morley of specialist emerging-markets communications consultancy EM.
"The key word here is 'again'. Mongolia was one of those hot markets that everyone wanted a piece of, but people ended up disappointed."
Caution and corruption
Richard Adley, co-CEO of investment bank First Frontier, cautions that portfolio investment will lag with no arrangements yet for prospective investors to set themselves up with a global custodian.
Adley's company considers Mongolia a "pre-frontier" market, one step behind Vietnam and Bangladesh.
Corruption is an unquantifiable problem. Gordon Turley of Mott MacDonald says it is "much better than it was" and that "we haven't encountered it".
Bataa Tserenbat of the Mongolian Association in London believes it is growing. He said: "I can't blame people who take money out – the system will have to change".
There are stories of parochial misdeeds such as the building in Ulaanbaatar seized because the developer committed a planning infringement and bought at auction by an official with planning responsibilities; of huge alleged scandals such as the belief Mongolia sells its coal to the Chinese at an uncommercial rate.
Then there are anomalies such as the duplication resulting in 54 power stations for three million people.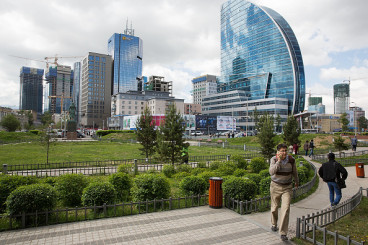 What of the future
Ask Mongolians about the country's future and you may get a long wish list. Sainbayar Beejin foresees a "regionally competitive" financial sector in 10-20 years, on the model of Singapore and the UAE.
He wants respect for contract law enshrined, the ceiling for national debt raised and increased education standards.
Gankhuyag Chuluun cites a move away from dependence on commodities as key; he sees "huge potential" in agriculture and cashmere production, pending consistent vaccination practices and intensified cattle rearing.
A retired Mongolian diplomat thinks the country can aspire to be a Hong Kong of North Asia. He hopes to see market penetration by international banks, reform of the tax system and the legal underpinnings of a market economy "as fast as possible. Unfortunately, we are very slow on things like that".
Mongolia has wide horizons, but much of the thinking is as avowedly "blue sky" as the band in the national flag. If its politicians can achieve a green light for the projects in front of them, that will be remarkable enough.