On 29 March 2017, Amazon founder Jeff Bezos briefly became the world's second-richest person with an estimated net worth of $76bn (£60bn). He sat behind Bill Gates ($86.7bn) for the day and ahead of Amancio Ortega, the Spanish retail magnate and owner of the Zara fashion company.
Ortega narrowly overtook Bezos again the following day, but what made the Amazon boss' brief stint in second place interesting was how he got there so quickly. At the time of writing (30 March), Bezos' net worth has increased by over $10bn since the start of the year, and shot up $1.5bn in a single day to overtake Ortega, according to the regularly-updated Forbes list of the world's billionaires.
The jump came from Amazon's share price shooting up by $18.32, or 2.14% on news that it had purchased Dubai-based online retailer Souq.com for an undisclosed amount.
But unlike fellow Silicon Valley billionaire Elon Musk, Bezos has not amassed his wealth through developing and selling a string of companies. Instead, he has stuck with Amazon since its creation in 1994 and witnessed it grow from a startup online bookseller to a global corporation worth over $420bn.
Bezos showed an interest in science and technology from a young age. As a toddler he dismantled his cot with a screwdriver and a few years later created an electronic alarm system to keep his younger siblings out of his bedroom. He graduated from Princeton University in 1986 with a degree in electrical engineering and computer science.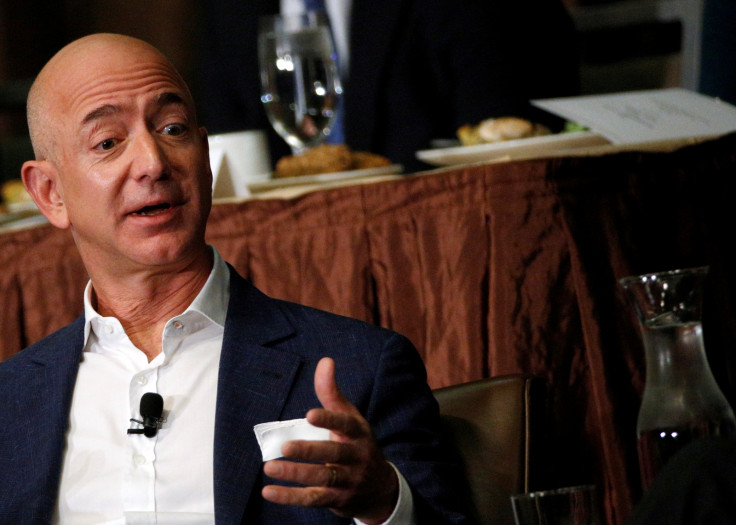 Instead of California and the growing Silicon Valley, Bezos began his career on Wall Street, where he first built a computer network to facilitate international trading, then worked at Bankers Trust and later in the internet business opportunities division of the hedge fund D.E. Shaw & Co.
It was a well-paid job for Bezos, but after reading about the rise in consumer internet use he came up with the idea for Amazon. This also coincided neatly with a recent US Supreme Court ruling which meant mail order companies did not have to collect sales tax from states where they did not have a physical presence.
When was Amazon founded?
In October 1995 Amazon opened to the public and sold only books, but by offering a service in all 50 states and 45 countries worldwide sales grew very quickly, to $20,000 per week within two months. In May 1997 Amazon floated on the stock market priced at $18 per share. Its share price at the time of writing was $874. After surviving the dot-com bubble bursting in 2000, Amazon first became profitable in the fourth quarter of 2001; it made $5m on $1bn of revenue.
Cashing in piles of Amazon stock over the years meant Bezos' personal wealth soon began to surge, despite his official salary being a conservative $100,000. In May 2016 he offloaded over 1m shares for $671m, followed by the sale of a further 1m shares three months later for $756m. After this Bezos still retails 80.9m shares, or a 16.9% stake in Amazon; it is this which contributes to the vast majority of his circa $76bn personal wealth.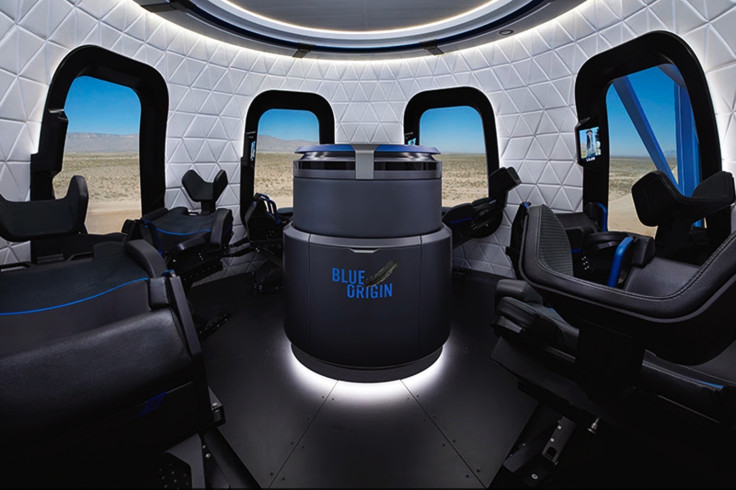 What are Jeff Bezos' plans for space travel?
Like any self-respecting technology billionaire, Bezos has his own space company. Called Blue Origin, the firm was set up in 2000 but wasn't seen in public until it began acquiring land six years later.
Bezos wants to reduce the cost of space flight and increase safety with Blue Origin, but the company is still far more secretive and below the radar compared to the likes of Elon Musk's SpaceX. Blue Origin successfully flew a vehicle into space in November 2015, which then landed itself vertically, similar to Musk's reusable rockets. Also like Musk, Bezos has dreams of taking humanity beyond Earth and one day colonising other parts of the solar system.
Finally, Bezos owns The Washington Post newspaper, which he bought for $250m in cash in August 2013, although it has no financial ties to Amazon or Blue Origin.