In the commodities world, Gennady Timchenko is known as co-founder of trading behemoth Gunvor; a firm he no longer claims to have any ties to. In political circles he's the ultimate Kremlin insider, at least that's what the US government inferred when it slapped sanctions in 2014 on the former Soviet era trade official turned Russian oligarch.
However, for most it's his enormous wealth – currently pegged at $15.2bn (£11.8bn) by Forbes – and his friendship with Russian President Vladimir Putin that's a source of fascination. Call him what you will, but his portfolio of assets is as diverse as they come.
The man, considered to be among the most powerful people in Russia, owns substantial chunks of natural gas company Novatek, petrochemicals firm Sibur Holding and railway operator Transoil.
However, it's not all strictly business. Timchenko is also the chairman of the Russian national hockey league KHL and president of the SKA St Petersburg hockey club.
Ever since he's caught the public's eye, the billionaire has insisted Kremlin connections have not been behind his success and wealth accumulation.
In letter to the Financial Times in 2008, Timchenko wrote: "My career of more than 20 years in the oil industry has not been built on favours or political connections."
The Gunvor years
That 20 years-plus journey to riches for the former Soviet-era trade attaché to Finland began in 1997 when Timchenko met Torbjörn Törnqvist, a Swedish ex-BP trader. Together they founded trading firm Gunvor. In the years that followed, the firm grew out of obscurity to become the dominant trader of Russian oil in less than two decades.
The company's pace of growth accelerated, as the Russian presidency switched from the Boris Yeltsin years to the Putin era in 2000. Even these days, only global market leaders Vitol and Glencore, surpass Gunvor in headline oil sales.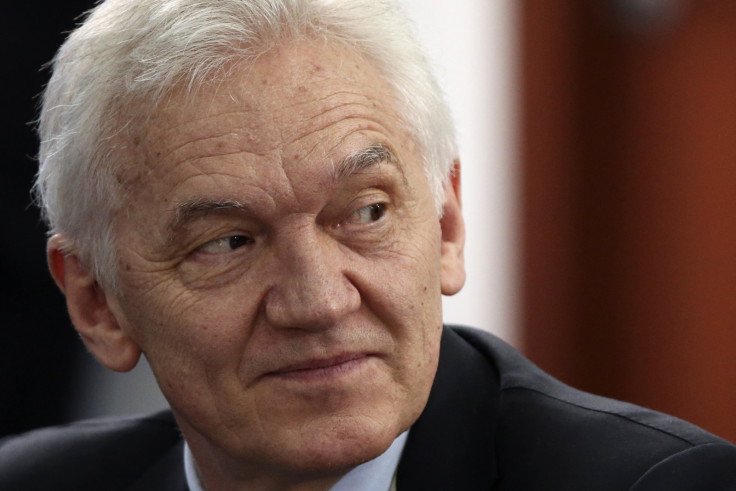 As Gunvor broke into global elite of oil trading houses, Timchenko and Törnqvist became billionaires. Despite denials by Timchenko, the US State Department and Treasury deemed him to be in Putin's "inner circle" and claimed the Russian president had "investments in Gunvor and may have access to Gunvor funds."
It was almost inevitable that US sanctions on Russia and the country's prominent individuals – slapped in the wake of the Kremlin's intervention in Crimea and Eastern Ukraine – would include Timchenko.
Charmed life after Gunvor
Sensing his connections to Putin we're becoming a liability for his corporate brainchild, in 2014, on the eve of impending US sanctions, Timchenko divested all his interests in Gunvor, including a 43% stake, to Törnqvist.
"You have to answer for everything. Even for your friendship with the president," Timchenko told Forbes.
However, life after Gunvor laden with US sanctions hasn't been all that bad for the Russian, Armenian and Finnish citizen, although because of high taxes in the aforementioned jurisdictions, Timchenko moved to Switzerland in 2002.
With Gunvor gone, there's always Volga Group, renamed in 2013 from Volga Resources. The company consolidates Timchenko's investments and holdings ranging from financial services to construction, industrials to trading, logistics to consumer goods; and of course energy. That's plenty to be getting on with for the man who's 59<sup>th on the Forbes rich list.