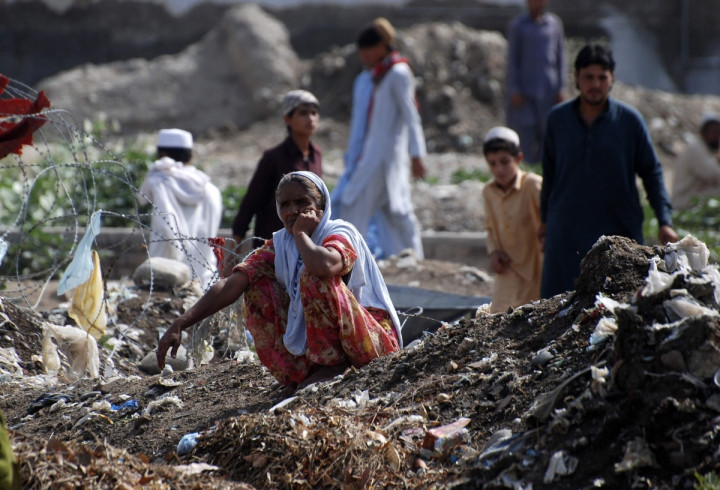 As the conflict between government troops and Taliban militants continues to decimate Pakistan, help is finally reaching the thousands of internally displaced persons (IDPs) created by the clashes - with army officers working hand-in-hand with civilians to cut through the carnage.
The Pakistani military's Zarb-e-Azb operation, aimed at wiping out Taliban militants from North Waziristan, has created over 992,649 IDPs - with 84% of them finding shelter in the Bannu District in Khyber Pakhtunkhwa, Pakistan.
Yet the Pakistan Army has told reporters that all internally displaced persons (IDP) from North Waziristan have now received food, following a series of aid distribution initiatives at refugee camps.
Major General Akhtar Jamil Rao of the Pakistan Army said that aid has been distributed to the head of each family, in a bid to sustain the 830,000 displaced persons who had reached Bannu.
"It has touched the hearts of these people. They have deeply felt the efforts made by everyone to help them and responded well. Our layout has helped us achieve this success; food and cash distribution took place at the same point of collection," Major Rao said.
Construction of schools, sewerage facilities and document verification centres is also underway at the camps, and reconstruction of North Waziristan is promised by the military once the ongoing Zarb-e-Azb operation is complete.
Community-led Charity Efforts
A team of doctors from the Pakistan Islamic Medical Association (PIMA) Karachi has left for Bannu to support the relief efforts at the IDP camps. The team, comprising general physicians and specialists, will rotate around the different camps.
High-profile supporters of the campaign include Pakistani politician and former cricketer Imran Khan who tweeted his support from the official twitter handle of the Pakistan Tehreek-e-Insaf political party (PTI), which he fronts.
Social media has been instrumental in voicing the needs of the displaced families in Bannu with groups of students and community members leading charity drives online. Support IDPs and Play your part in helping IDPs are two campaigns driven by local community members.
Tribal backlash and love-making
Despite the national sense of goodwill towards the IDPs, tribal elders in Bannu have spoken against women collecting food aid. Malik Kaleemullah, an elder from the Malik tribe has distributed leaflets, requesting women stay indoors.
"We, the elders of Waziristan have decided that from now on, no woman should come to the ration distribution area," the leaflet read. "People of Waziristan ... should keep their women at home. Otherwise, the elders of Waziristan will go to the house and give the husband appropriate punishment."
Another elder, 54-year-old Gulzar Khan was planning a fourth marriage when he had to flee the North Waziristan village of Shawa with around 100 family members, including wives, children and grandchildren.
"I was not satisfied and needed more of it — I mean the love-making," Khan said. "I do not indulge in adultery and sinful acts so I satisfy my natural desires lawfully by marriage."