How Roger Federer can become world number one in Rotterdam - and how Rafael Nadal could return
KEY POINTS
The 20-time grand slam champion is destined to become the oldest man to top the ATP rankings.
Federer has accepted a wild card to play at the ABN Amro World Tennis Tournament.
Grigor Dimitrov, Alexander Zverev, David Goffin and Stan Wawrinka also scheduled to appear.
Nadal leads Federer by 155 points in the standings as he prepares to play in Acapulco.
Roger Federer can add another achievement to his career CV by becoming the oldest man to top the ATP world rankings at the Rotterdam Open.
Already the most successful male player in grand slam history with 20 major titles, and with a record 302 weeks as world number one, there is seemingly little left for the Swiss master to achieve.
Jimmy Connors' 109 titles in the open era remains within the grasp of Federer, who won his 96<sup>th when he claimed the Australian Open in January.
The more pressing concern for the 36-year-old, though, is marching back to the top of men's tennis, a position he has not occupied since October 2012.
Many were expecting his assault on current incumbent Rafael Nadal to resume at the Dubai Tennis Championships at the end of February.
However, ever the man of mystery, Federer has opted to accept the offer of a wild card at the ABN Amro World Tennis Tournament in Rotterdam two weeks before (12-18 February), which provides him with a chance to leapfrog Nadal before the Spaniard hits another ball in anger.
But what does Federer need at the event to add another accomplishment to his trophy cabinet? IBTimes UK has crunched the numbers.
How does Federer become number one again?
Victory at the Australian Open, coupled with a quarter-final exit for Nadal, has seen Federer shoot up to with 155 points of his great rival.
With Nadal, 31, not playing again until the Mexican Open in Acapulco two weeks later, he is powerless to prevent Federer replacing him at the summit of the sport.
Having not played the indoor hard court event since 2013, the Swiss Davis Cup winner has no points to protect from last season, so any victory will see his tally for the last 12 months increase.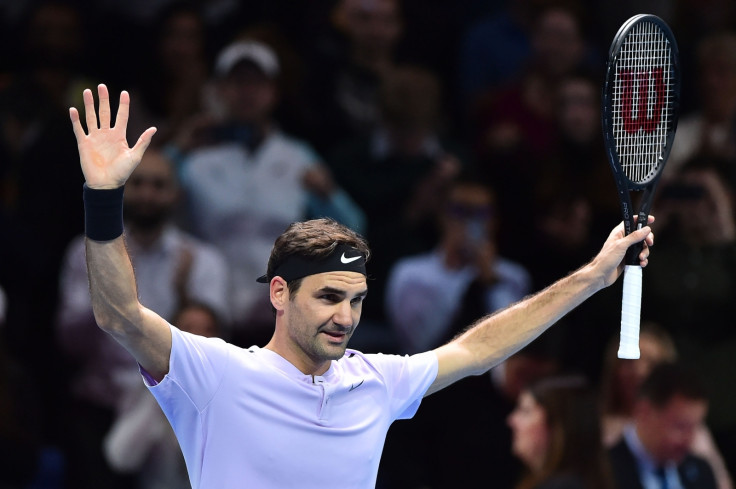 ATP 500 events award 20 points for a first-round exit, 45 for the second, 90 for the quarter-final, 180 for the semi-final, 300 for the runner-up and 500 for the champion.
Some simple maths tells you that Federer only needs a last four finish to breach the gap and eclipse Andre Agassi as the oldest male number one of all time. Anything less, of course, and Nadal will remain top of the pile.
Despite Nick Kyrgios' withdrawal due to injury, the event has a star-studded line-up, with four of the world's top 10 involved including Grigor Dimitrov, Alexander Zverev and David Goffin, as well as defending champion Jo-Wilfried Tsonga.
Tickets have naturally gone from readily available to sold out upon the confirmation of Federer's appearance, but it remains to be seen whether fans will be fortunate enough to catch a glimpse of one of the greatest sportspeople in history adding another page to the record books.
When can Nadal reclaim world number one?
Nadal may be taking some extra time off to nurse a hip injury, but he is still scheduled to return at the Mexican Open starting on 26 February.
With Federer having chosen to compete in Rotterdam and making a big thing of selecting his events carefully as he prepares to turn 37 this year, it is inconceivable that he will play in Dubai the same week.
He has 45 points to defend from that event, which he will lose completely if, as expected, he chooses against competing.
That should allow Nadal to eat into his advantage, though whether he can reclaim world number one rests on how Federer performs in Rotterdam.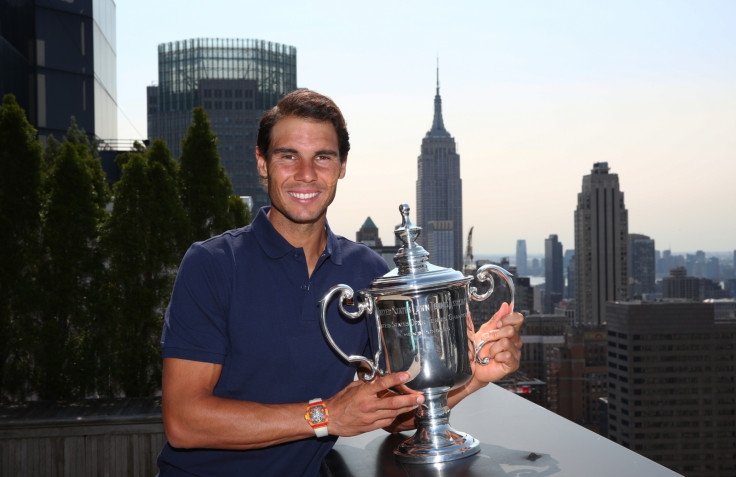 Should Federer indeed reach the semi-finals and claim the 180 points he needs to overcome Nadal then any further victories will see his lead swell.
In fact, should Federer win the tournament for the eighth time Nadal would be unable to reclaim top spot at the Fairmont Acapulco and would have to wait until the North American hard-court swing, when he has plenty of ranking points to defend.
Nadal's hopes rest on Federer failing to progress beyond the last four in Rotterdam. Should he fail to do so that the Mallorca-born left-hander will go back to world number one if matches his final appearance in Acapulco from 2017.
If Federer is a beaten finalist, then Nadal would need to prevail at an event he has won twice back in 2005 and 2013. Any other scenario would see Nadal – who has 300 points to defend – slip further behind.
There is even a scenario where both players could start the month of March level at the top of the rankings.
If Federer reaches the semi-final in Rotterdam and Nadal matches that performance in Mexico both players would be on 9,740 points.
In the event of a tie, the points either player achieved from any grand slam, ATP 1000 event or the ATP World Tour Finals would only be counted.
Should this occur then Federer would be the world number one as he surrenders just 1180 points to Nadal's 1300.