How a socialist convicted of electoral fraud could become the next leader of Romania
Social Democrat Party (PSD) of Liviu Dragnea won elections despite two year suspended sentence.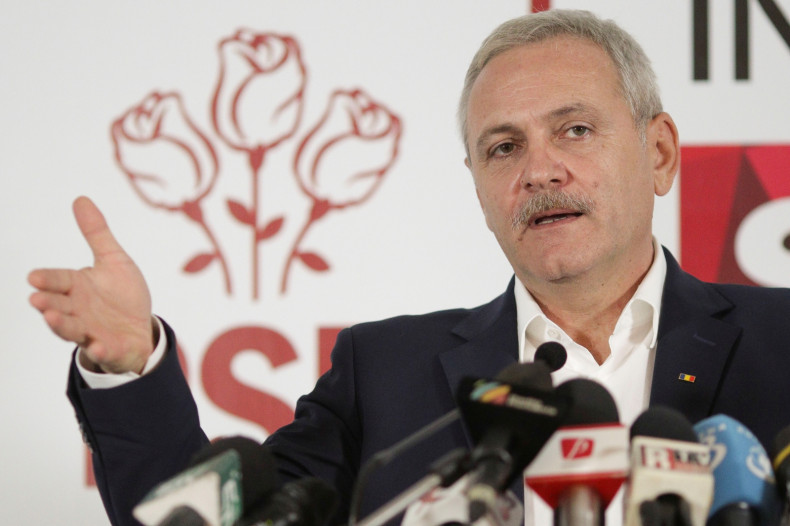 Outside a polling station in Mures County in the heart of Transylvania a 41-year-old Orthodox priest dressed in his religious garb talks about corruption that has blighted his country since the fall of communism 27 years ago. "It's an issue that concerns all of us, we still have a problem with corruption," he says.
It's an issue that many are now worried could reassert itself following events on Sunday.
Romania's Social Democrat Party (PSD) won a landslide victory in Sunday's parliamentary elections winning around 45% of the vote, and will look to form a coalition government with the smaller Alliance of Liberals and Democrats party (ALDE), which got just over 5%.
The PSD is led by former deputy Prime Minister Liviu Dragnea, who is serving a two-year suspended jail sentence for election fraud. President Klaus Iohannis, however, has previously said that he won't nominate someone for PM who has been convicted or under investigation for corruption. It could mean conflict ahead should PSD nominate Dragnea as the next PM.
The National Liberal Party, PSD's main rival, came second with around 20%. Overall turnout was low at just under 40% in Europe's second poorest country.
Many voters appear to be fatigued over high-level corruption scandals that have dominated Romania's news agenda for the past few years. During the campaign the PSD promised to cut taxes, raise wages, and increase government spending on healthcare and infrastructure — areas that are largely viewed as failing state functions.
The Save Romania Union (USR), an anti-corruption party formed in February this year and led by mathematician Nicusor Dan, finished third with 9%, allowing it to enter parliament. During the campaign, the USR became a voice for voters disillusioned with the political status quo. Dan hailed the election results as a "victory for Romanian democracy".
In Sighisoara, Chesaron Stan, a 60-year-old automotive electrician and USR voter, sees corruption as a major issue in Romania and worries for a future under PSD. "I'm not political, but there are many issues such as illegal logging, poor infrastructure, and a [failing] healthcare system. The concern of corruption is over half of it for me, I know for a fact is that whatever PSD rules gets destroyed."
Following Sunday night's result PSD leader Dragnea said in a statement: "Today, citizens voted for economic growth, for jobs, for more money into the pockets of Romanians."
Romania has been governed by technocrats for the last year, led by former EU commissioner Dacian Ciolos, after protests over a deadly nightclub fire in Bucharest in October 2015 forced then prime minister Victor Ponta and his PSD party to resign. While his party has made a stunning comeback, Ponta is facing ongoing charges.
A concern now is that, after the year pause, PSD may begin to push back against a powerful anti-corruption campaign led by the National Anti-corruption Directorate (DNA), which has made real progress over the past few years in diligently prosecuting high-level graft.
I don't have my own house anymore, I don't have electricity, I'm using a [gas] lamp for light, I have no pension and my husband is dead — and this is my situation after 20 years of working
"There will be a temptation, probably initiated by ALDE but also supported by part of the PSD, to be highly critical of the activity of the DNA." says Radu Magdin, an analyst from political consulting group Smartlink Communications.
"They cannot replace anti-corruption head prosecutor [Laura] Kovesi, but they can join voices with media forces who demonise her in an attempt to tone down what they see as 'abuse' by the anti-corruption prosecutors," he says.
After more than a quarter century of democracy, following a half-century of repressive communist rule, Romania is seeing levels of success. Although wages remain among the lowest in the European Union, the country has the fastest growing economy in the EU, and remains strongly europhile.
However, poverty still afflicts the country: around 70% of Romania's rural population are living below the poverty line, according to the World Bank, with many lacking access to schools and basic medical facilities.
Standing in front of a crumbling Saxon house in Cris, a small Transylvanian village with a population of 600, 74-year-old Joszi Ana is on her way to cast her vote. She says that many of her family have moved abroad in search of higher wages and better prospects.
"I don't have my own house anymore, I don't have electricity, I'm using a [gas] lamp for light, I have no pension and my husband is dead — and this is my situation after 20 years of working," she says.
Voter turnout in Cris was particularly low, at 20%. Ana went on to say that she would be asking people at the polling station for advice on which party to vote for. For now, the fight against corruption continues; but whether it continues with the same gusto under the new PSD government remains to be seen.
---
Stephen McGrath is a freelance journalist based in Bucharest.
---