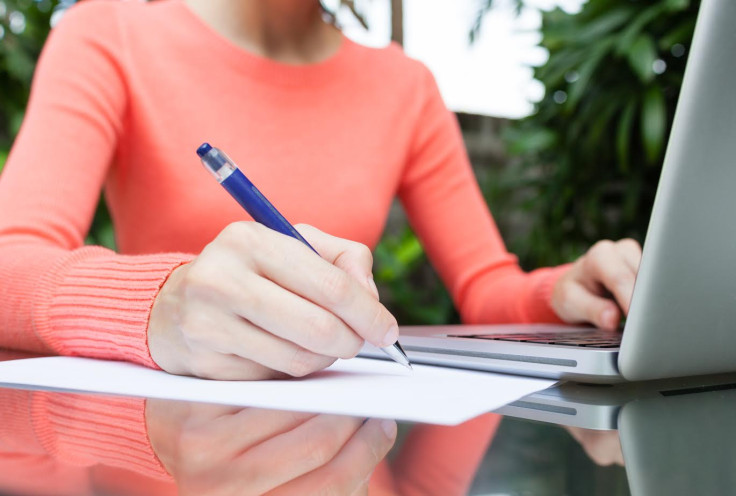 It might come as no surprise to learn that after January, September is the second most popular month for job-seeking in the UK. Data compiled by LinkedIn has revealed that September is not only one of the top months for job applications, but also job views - with 20th September as the peak day for hits for the month last year.
I presume we can all agree that both January and September have a similar 'back to work blues' feeling. To better understand this overall trend, we recently conducted some research about job-seeking attitudes and habits.
Our aim was to reveal what drives professionals to either stay in or leave their current roles, and crucially – what clinches it for them when it comes to accepting a new job offer.
And while we learnt that salary remains the top reason for people to move jobs, the research revealed a far more nuanced picture of how people make their career decisions.
So, what did the results show, and how can employers use this as an opportunity to understand more about hiring? Let me give you a quick rundown of the key insights we've learnt:
Making an impact
The first thing we learnt was that the desire to 'make an impact' is one of the top reasons that professionals switch jobs. And this is understandable; nobody wants to feel like they're just a cog in the corporate machine. People want to be valuable, make a genuine impact and contribute to the business.
For the most part, questions around making an impact tend to come up during the interview stages, but our research showed that professionals spend up to two months gathering information – before they even think about applying for the job. This means it's crucial for companies to have plenty of information gathered and available - before a potential candidate has decided to even submit an application.
For this, your digital presence and online branding are key, especially as your company website and social channels are some of the first places that job-seekers will go. Simple steps, such as adjusting your job ads and online collateral, can be hugely beneficial.
By altering the wording, you can exemplify what makes your company tick. Engagement of your employees is also of importance to the success of your talent acquisition team.
Employees can demonstrate a genuine representation of your culture and having them engaged via social media channels is a smart way of building an authentic employer brand. Also, encouraging collaboration between human resource and marketing teams will help to create an aligned message, as well as an informed strategy for communicating the right message to the right audience.
Show the path of progression
We can all relate to career progression - who doesn't want to progress? So, it's not surprising that it comes in as one of the main motivators that drive people when looking for new job opportunities.
This doesn't simply mean that people are looking for a promotion, it means they're looking for the chance to build themselves professionally - whether that's moving up through the ranks, becoming part of a training scheme, or even crossing over into a different department.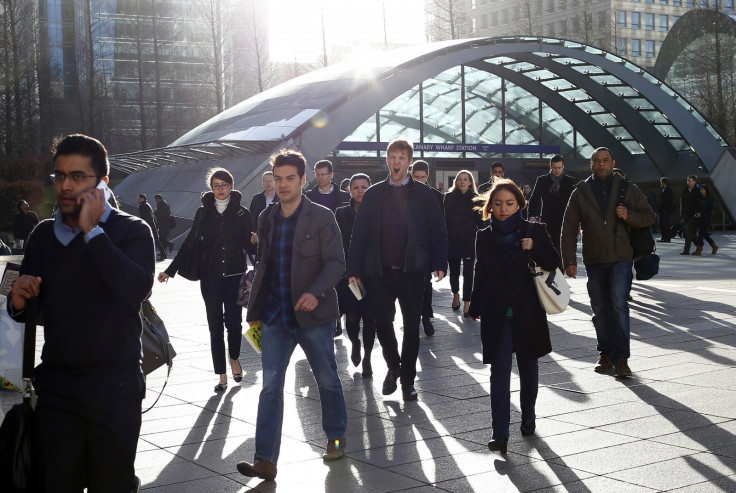 And while it's all well and good saying that your organisation offers plenty of chance for progression, nobody can say this as authentically as your existing employees. Highlight employees who've been promoted internally, who've gone through training or apprenticeship schemes, and those who were able to pursue their ambitions through the scope of their job.
Our research also showed that opportunities to improve skills is one of the main reasons why professionals stay with their existing companies – so don't underestimate how important a factor this is. If you want to retain your top talent, help them to grow and develop new skills, it'll benefit everyone.
People want to be challenged
In the research, professionals listed more challenging work as their fourth highest reason for switching jobs, showing that ambition is a main driver for many career moves. This is fantastic news for businesses - who are always on the lookout for ambitious professionals.
Now, one of the best ways to grab the attention of these professionals is through creative, and authentic, employer branding campaigns. Let me reiterate again, harness the power of your employees, and encourage them to take the reins when creating content for your digital channels. Asking your employees to participate in short videos, or to craft a blog entry, can help give candidates an authentic picture of what it would be like to work for you.
This doesn't have to be expensive either - it can be as simple as updating your website to highlight the scale of your organisation's work, or creating some social assets that make your company's mission clear.
So, while I hope the drab of September isn't affecting you too much - here's to beating the back to work blues, and using it as an opportunity to invigorate and inspire both your existing employees, as well as those you'd like to hire.
---
Jon Addison joined LinkedIn in 2016 as Head of Talent Solutions in the UK. In his role, Jon is responsible for the strategic direction of LinkedIn UK's Talent Solutions business and works with staffing and recruitment firms to help them find the talent they need to succeed. Before joining LinkedIn, Jon worked in consulting and sales roles in technology businesses such as Oracle and Capgemini.
---