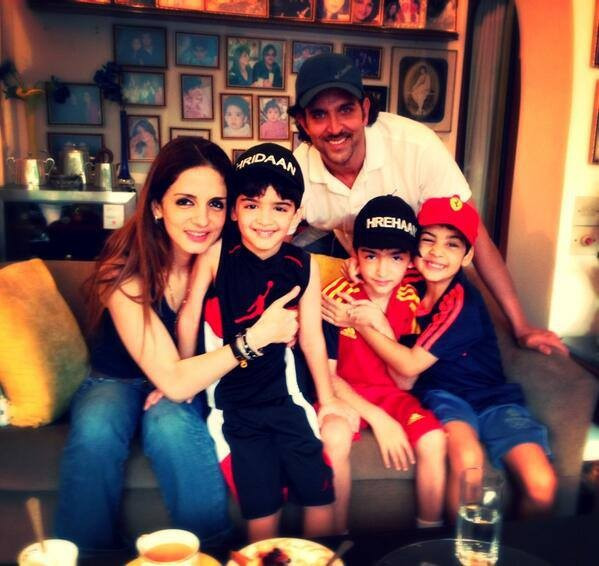 Looks like there is hope after all for beloved Bollywood couple Hrithik Roshan and Sussanne Khan to reconcile and end their separation.
At least the couple is open to celebrating all important events together as a family.
Hrithik and Sussanne Roshan threw a theme party for their elder son Hrehaan on his seventh birthday yesterday, reports DNA.
"It was an adventure theme party with an adventure park named after Hrehaan. Sussanne was the perfect hostess and had planned everything down to the minutest details. Hrithik was also there. It was obvious that the couple had agreed to keep their differences aside for the children," says a guest.
According to the source, the guests were a select few but Sussanne and Hrithik played the gracious hosts as they used to earlier as a couple. The party was held on the gardens at Sussanne's rented apartment in Mumbai.
Apparently, this is the first time in months that they were seen together. Roshan was to attend Sussanne Khan's store launch event in December last year but he didn't.
It remains to be seen whether the two are able to work out their issues and give their marriage a second chance.
Meanwhile, the actor seems to be taking it slow on the professional front. After backing out of Karan Johar's Shuddhi citing 'personal reasons', Roshan only has one film in hand – the Tom Cruise starrer Knight and Day remake, Bang Bang with Katrina Kaif.
As per rumours, the actor is also being considered for the lead role in Sanjay Leela Bhansali's next film Bajirao Mastani.