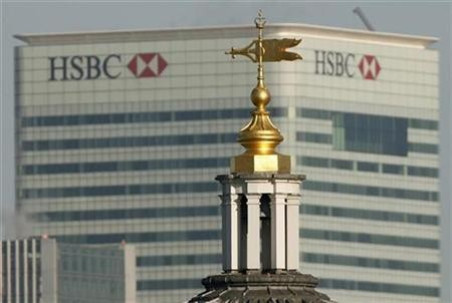 HSBC will slash a net 1,149 jobs mostly across its UK wealth management business, prompting a union to threaten strike action against the investment bank.
The changes will hit 3,166 HSBC employees, though the bank said it will be creating 2,017 new roles which it expects to mostly fill with existing staff about to be hit by the cull.
However, Unite the union said that around 2,000 current HSBC staff will lose their jobs because the majority are not qualified for the new roles being created, many of which are demanding applicants hold a diploma.
"I understand change is always unsettling, particularly for those directly affected. However, I also firmly believe what we are proposing is essential in order for us to fulfil our customers' expectations," said Brian Robertson, CEO of HSBC Bank plc.
"With the banking behaviour of our customers continually evolving we must change our business to meet their needs.
"We are doing everything possible to offer impacted employees opportunities from the many newly created roles, and I'm confident a significant majority will remain with the bank."
From June 1, all HSBC's existing wealth advisers will be merged into its consumer retail banking business. It said it would offer "a wealth learning programme to support all colleagues who wish to achieve their diploma qualification".
Unite, which is Britain's biggest union, raised the prospect of industrial action against the job losses.
"HSBC is making staff suffer in the search for ever greater profits. The bank's behaviour is a disgrace," said Dominic Hook, Unite national officer.
"After making proposals to slash pensions, holidays and sick pay the bank is now slashing even more jobs.
"Staff are at the end of their tether and we will be asking them in due course if they are prepared to take part in a strike ballot to oppose this unprecedented attack by this very profitable bank."
Hook added that the cuts are "about putting profits before people and will do nothing to improve service or the image of the banking industry."