According to one report online, HTC has confirmed that its new One range of Android smartphones, including the hotly-anticipated HTC One X, will be available from next week in certain countries.
Unwired is reporting that HTC has confirmed its new One range, which were unveiled at Mobile World Congress last month, will be launched in Germany, Austria and Switzerland from next Monday, 2 April. There has been some confusion regarding when then One X, One S and One V would be launched but an early April date had been speculated.
Adding to this speculation was the O2 network in Germany, which confirmed via Twitter that it expects to have the HTC One X and HTC One S in stock next week.
The HTC One X is the company's flagship device, featuring a 1.5GHz quad-core Tegra 3 processor, a 4.7in 1,280x720 display and 32GB of local storage. It has an eight megapixel camera on the rear and a 1.3 megapixel front-facing camera.
The HTC One S is the company's midrange phone and features a dual-core processor, 16GB of storage and a 4.3in screen with a resolution of 590x960 pixels - though it is only 7.8mm thick compared to the bulky 9.3mm of the One X.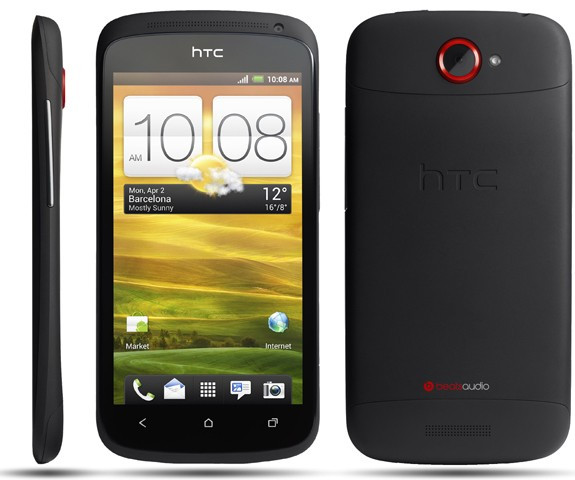 Finally the HTC One V is set to be the company's budge offering in the One range and features a If you do hold out for the V, you'll get a five megapixel camera, a 1GHz processor, Android 4.0, a 3.7in 480x800 display, 4GB of storage as well as in-built Beats Audio technology.
While the One X and One S had been rumoured for an early April release in the UK, it was thought the One V would not be available until the end of the month. We have been in touch with HTC's representatives in the UK and will bring you any update they give us as soon as we get it.
For now, if you are thinking of purchasing the HTC One X, then make sure you check out our Buyers' Guide right here for the low down on all the deals available for the quad-core Android smartphone.
Must Read: