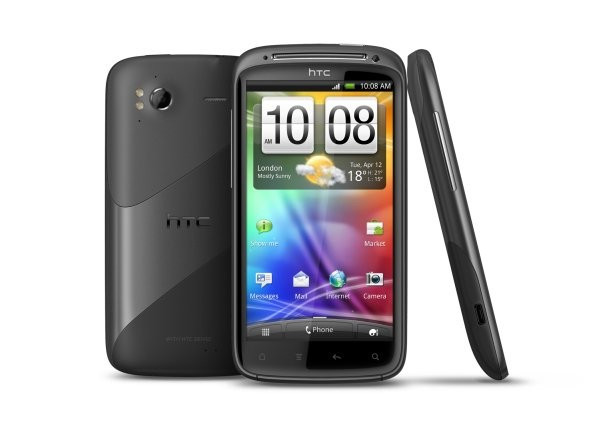 ClockWorkMod (CWM) recovery is one of the most widely used Android tools particularly for flashing custom ROMs and tweaks. HTC Sensation gets the latest version of the CWM recovery tool - version 6, thanks to XDA Recognised Contributor Rusty.
With the newest CWM version 6 update, the ROM backups reportedly consume much less time and are purportedly 4-5x times faster than their earlier versions. Incremental backup for the upgraded ROM is now much more compact at around 15-20MB, saving a lot of storage space.
Before proceeding with the installation, you should note that the guide is for HTC Sensation only and will not work on other devices. IBTimes UK advises you to back up your important data including contacts, messages, browser and internet settings, to guard against data loss during the flashing process. IBTimes UK will not be held responsible if any damage occurs as a consequence of performing this procedure. Users should proceed at their own risk.
Here is the complete step-by-step guide to install ClockworkMod recovery 6 on HTC Sensation, courtesy of The Android Soul.
How to Install ClockworkMod Recovery 6.0 on HTC Sensation
Before you begin, it is important to make sure your device is S-Off.
Download the CWM recovery file here. The file is 5.2MB in size.
Rename the downloaded file PG58IMG from PG58IMG-cwm-6.0.0.3-pyramid.
Copy the PG58IMG.zip file to the root of your external SD. In other words, send it directly to the SD card, without creating any folder on the SD card.
Power off your phone. Now boot into HBOOT mode by turning the phone on while pressing and holding the Volume Down button.
Now, tap the Volume Up button the moment you get the prompt: "Do you want to start the update". This will begin installing ClockworkMod recovery.
Once installation is complete, press Power Off to reboot the phone. After the phone boots up, delete the PG58IMG.zip file from the SD card. Failure to do so will force the phone to attempt a re-install every time you enter HBOOT.
That's it. ClockworkMod recovery 6.0 is now installed on your HTC Sensation. To boot into recovery, you should first boot into HBOOT mode. Then using the volume buttons, highlight the Recovery option and select it using the power button to boot into CWM recovery.
ClockworkMod recovery 6.0 is now installed on your HTC Sensation, which enables you to install custom ROMs and tweaks.
For further information head over to the official thread at XDA Developers forum.