Huawei's big announcement that it was launching a new, mid-tier smartphone range failed to incite much fanfare in the West, where the company has yet to become a household name and is still looked on with indifference by the average smartphone user. The company made a splash with 2015's Nexus 6P and subsequently tried to keep the embers burning with its flagship Huawei P9, yet still, its attempts to target smartphone big-hitters like Apple and Samsung have some way to go.
Perhaps that's why Huawei now hopes to bite into the mid-range market with its new Nova and Nova Plus handsets, which now find themselves stood in a teeming battleground dominated by devices from Samsung, Sony and Microsoft Lumia. While Huawei waits to become the next big thing, can it find a comfortable spot for itself within this burgeoning middle tier?
Huawei Nova and Nova Plus: Specs
| | | |
| --- | --- | --- |
| Specifications | Nova | Nova Plus |
| Display | 5in 1920 x 1080 IPS, 441ppi | 5.5in 1920 x 1080 IPS, 401ppi |
| Processor | 2GHz octa-core Qualcomm Snapdragon 625, 3GB RAM | 2GHz octa-core Qualcomm Snapdragon 625, 3GB RAM |
| Software | Android 6.0.1 (Marshmallow), Emotion 4.1 UI | Android 6.0.1 (Marshmallow), Emotion 4.1 UI |
| Camera | 12MP primary, 8MP front-facing | 16MP primary with OIS, 8MP front-facing |
| Storage | 32GB, expandable to 256GB | 32GB, expandable to 256GB |
| Colour options | Prestige Gold, Mystic Silver, Titanium Grey | Prestige Gold, Mystic Silver, Titanium Grey |
| Price | £335 | £360 |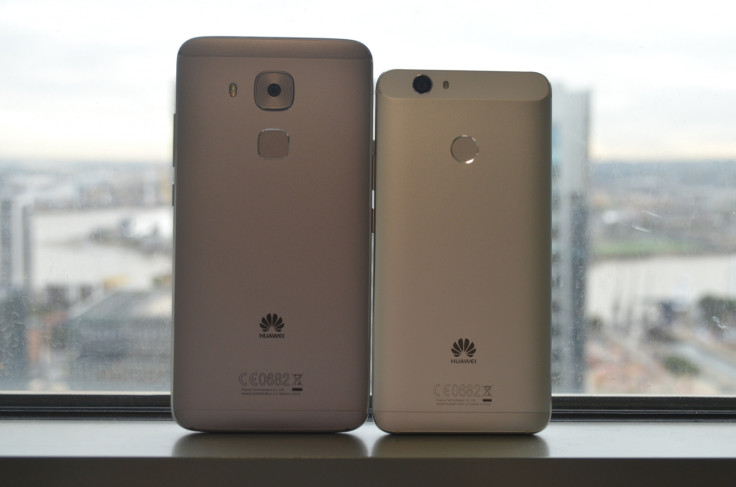 Huawei Nova and Nova Plus: Design
For two devices from the same range, the Nova and Nova Plus look strikingly different. The Nova, the smaller device, measures 141.2 x 69.1 x 7.1mm and takes its design cues from the Nexus 6P, with an aluminium chassis and circular, rear-mounted fingerprint sensor on the back sitting below a contrasting camera module. It's a nice effect, and while it may be a tad uninspired, we have no issue with the Nexus design language trickling down into a more affordable handset. The side-mounted power and volume buttons fall comfortably under your thumb, while the rear fingerprint reader is easy to reach and registers input instantly. There's no water-resistance on offer here, which is a feature that tends to be reserved for the upper echelons of the smartphone market.
The Nova Plus is somewhat of a bigger, uglier sibling to the Nova. The handset measures 151.8 x 75.7 x 7.3mm and tips the scales at 160g (compared to the 146g of the Nova) but sits quite comfortably in the hand despite the larger size. The design problem with the Nova Plus is more of an aesthetic one; the handset is about as dull as they get. The back of the device has none of the charm of the Nova, instead sporting an unimaginative, monochrome design, square-ish fingerprint sensor and an unsightly camera module that protrudes from the chassis. What happened between designing the Nova and Nova Plus? Did someone get bored? It certainly seems that way.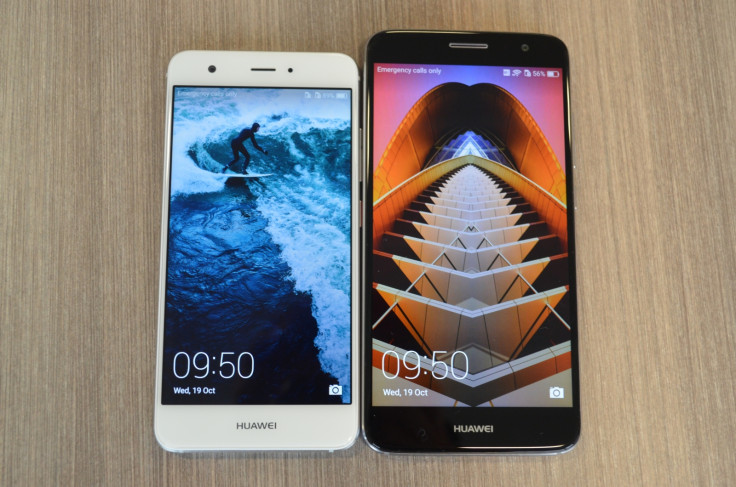 Huawei Nova and Nova Plus: Display
The Nova comes with a 5in1080p LCD IPS display boasting 441ppi. Once reserved for high-end devices, full HD is now becoming the norm for mid-range smartphones, meaning it's an unsurprising albeit welcome inclusion on Huawei's device.
The Nova Plus features a 5.5in display of the same resolution, and as such sports a lower pixel density of 401ppi. Regardless, performance was pleasantly surprising on both of Huawei's phone displays. Text is sharp and clear and colours are reproduced nicely, although there was some slight blocking at times. Brightness, while strong overall, drops off quite a bit when not viewed from head-on, particularly so on the Nova Plus. For the price, however, there's really nothing to complain about and it does the job well.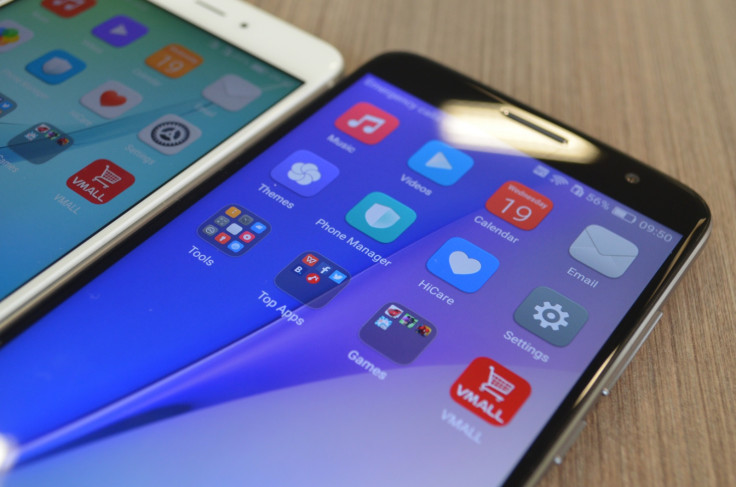 Huawei Nova and Nova Plus: Hardware and performance
Internally, the Nova and Nova Plus are largely the same beast. Both feature a Snapdragon 625 processor – a Qualcomm CPU built to support the growing number of mid-range devices boasting features previously reserved for the higher tier. This makes it an ideal match for Huawei's latest devices, which, combined with a solid 3GB RAM, confidently handled what was thrown at them during our hands-on time.
Occasionally the devices would lag when opening multiple web pages at once, with online browsing appearing to be the main area with noticeable slowdown. Of course this can often be attributed to what you're browsing with media-heavy pages the biggest culprit, but for day-to-day browsing the Nova and Nova Plus aren't going to give you any major issues.
One noteworthy attribute of the Snapdragon 625 is its reduced power consumption, which Qualcomm claims is as much as 35 percent lower. This translates into some very strong battery longevity, with both devices seeing two days use as Huawei promised. Fast charging technology is also on offer, meaning less time sitting next to power outlets.
Storage-wise, both the Nova and Nova Plus come with 32GB internal memory with the option of expansion via microSD up to 256GB.
One constant source of annoyance with Huawei phones is the company's proprietary user interface, which lacks a mature look and feel. The cutesy, rounded icons and overuse of colour makes Emotion UI a nauseating experience and will soon have you reaching for a third-party app launcher like Google Now. The keyboard is also terrible and counter-intuitive – Google Keyboard or SwiftKey make for far better substitutes.
Huawei's hate-it-or-hate-it Emotion UI needs to grow up if the company genuinely wants to become the next Android champ.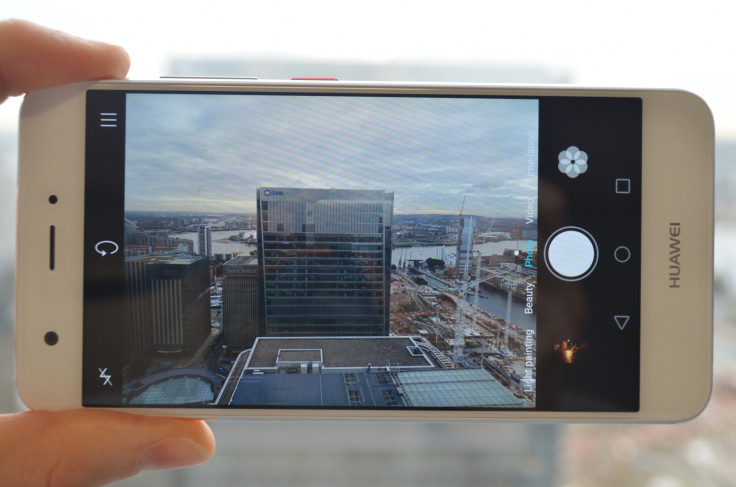 Huawei Nova and Nova Plus: Camera
The camera is where the main differences between the Nova and Nova Plus come to light, with the former coming with a 12MP sensor and the latter rocking a 16MP sensor with the addition of optical image stabilisation. Both devices also feature an 8MP front-facing camera.
In terms of point-and-shoot capabilities, the Huawei Nova and Nova Plus both performed adequately and showed no huge differences in terms of photo quality. As expected, the Nova Plus was slightly better at picking out detail and contrast, although we were quite surprised to find that the Nova produced better colours when both were set to autofocus.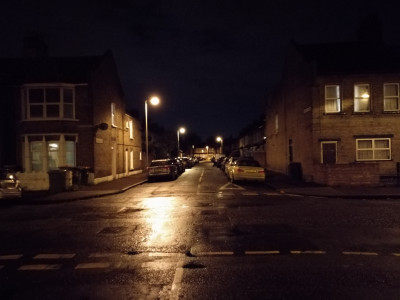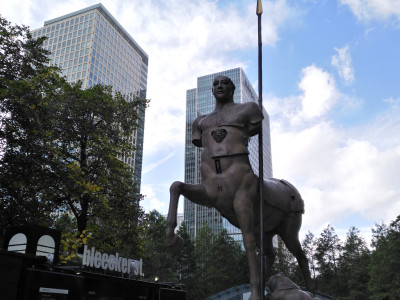 The front-facing cameras on the Nova and Nova Plus are your standard affair, given the Huawei twist with the "standard beauty" and "perfect selfie" modes that are enabled by default. Standard beauty essentially allows you to apply a Vaseline-like filter to the shot to help conceal any dreaded imperfections, but actually makes you look like a freakish, life-sized Ken doll. Perfect selfie, meanwhile, lets you photograph yourself from several angles before compositing it into single shot, presumably to capture all your best assets. You can then fiddle with things like skin smoothness, eye whiteness and size and face width. It's hilarious, ridiculous, and typically Huawei.
Our verdict
Huawei Nova and Nova Plus
The Huawei Nova and Nova Plus are perfectly capable mid-range handsets from Huawei that offer solid specs at a reasonable price point. While they lack imagination from a design perspective, both are well-built and premium-looking, at times echoing the phones Huawei hopes to replace at the top of the smartphone pecking order. However, there's nothing on offer here to tip them much above the average mark, and once again Huawei's software prevents the smartphones from feeling like something that could pose a serious threat to its Android rivals. And in the mid-range smartphone market, Huawei has a lot to contend with.