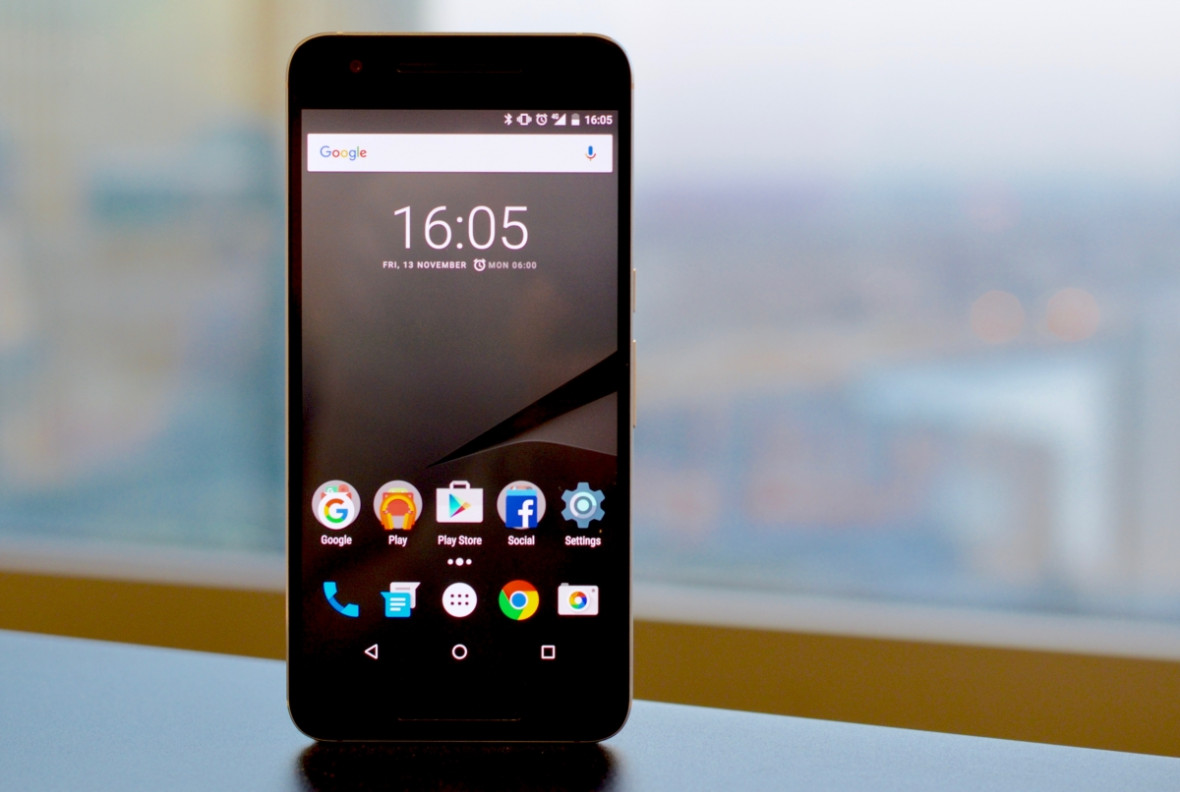 I wasn't a big fan of last year's Nexus 6. After the runaway successes of the Nexus 4 and 5, Google bet the farm on a big-screen phone but went too far. Most companies drew the line at 5.7- or 5.5-inches, but pushing through 6 forced the Nexus into the niche. Learning its lesson, Google has enlisted Huawei to scale its flagship phone back down to 5.7in for the Nexus 6P.
Google Nexus 6P: Look and feel
Although the Nexus 6P is exactly the same height as the Nexus 6 (159.3mm), the new phone is slimmer at 77.8mm and thinner, at 7.3mm. This makes it light (178g vs 184g) and generally an easier phone to hold and use. Huawei has also introduced a new aluminium unibody which completely covers the back and sides. I'm a big fan of this and feel that it brings the Nexus brand up into the big leagues of Apple and Samsung.
The camera bulge is an area of contention though. The way it sticks out slightly has been the cause of complaint in other reviews, while users have reported the black glass to crack easily. I don't subscribe to any of these, as I don't have a problem with the design and it hasn't cracked in the week or so I've been using it as my personal phone.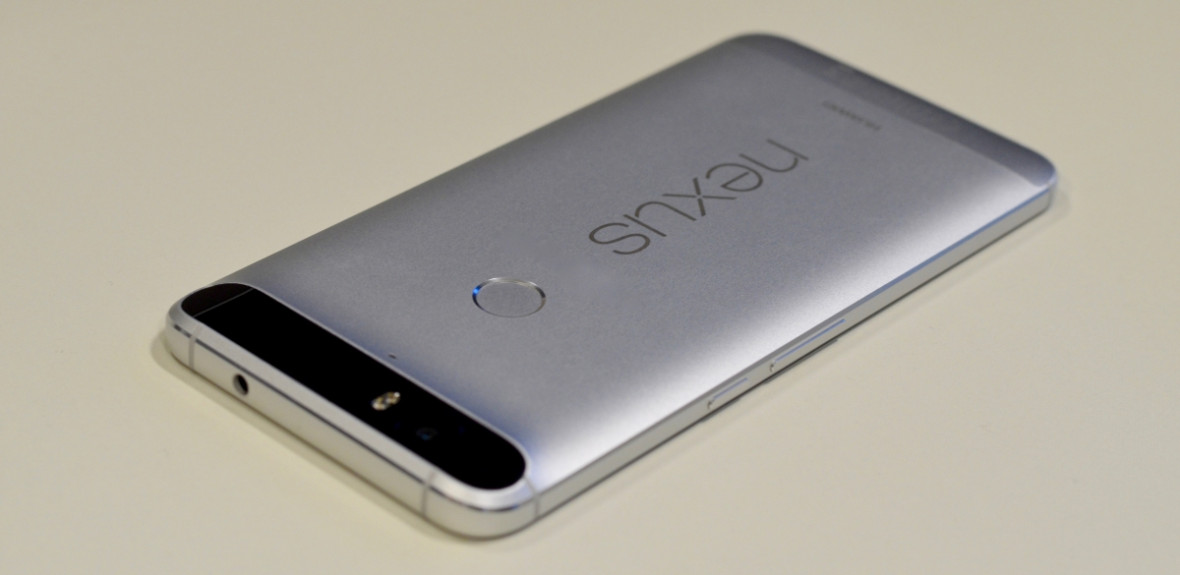 The chrome circle is a fingerprint reader for unlocking the phone in lieu of a PIN or password. Its placing may seem strange at first, but you soon realise how neatly it fits beneath your index finger. A neat trick is how no buttons need to be pressed to wake and unlock the phone; you just touch the sensor with the right finger (several can be stored) and it wakes up and unlocks. It's a slick system and is better placed than the side-mounted scanners on the Sony Z5 range.
Aesthetically, Huawei scores top marks here. I really like how the Nexus 6P looks like a premium handset, while carrying a price tag of just £449 for the 32GB model (£499 for 64GB, and £579 for 128GB). Ergonomically, I'd prefer if the phone was slightly smaller, with a screen closer to 5in, but that's purely personal.
Google Nexus 6P: Screen
The 5.7in screen with 1440 x 2560 resolution and 518 pixels per inch is every bit the flagship the numbers would have you believe. Matching the Samsung Galaxy Note 5, the display is excellent, with the AMOLED technology producing bright, punchy colours and deep blacks. Colours are warmer and slightly darker than on the Sony Z5 range, and white is softer and closer to cream. Having said all that, the differences are tiny and not noticeable unless viewed side-by-side with the same content on both.
Viewing angles are good, the screen is bright, and it is generally a pleasure to use. Again, there really isn't much to fault here - especially when you remember the sub-£450 price. The equally large Samsung Galaxy S6 Edge+ starts at £629.
Google Nexus 6P: Camera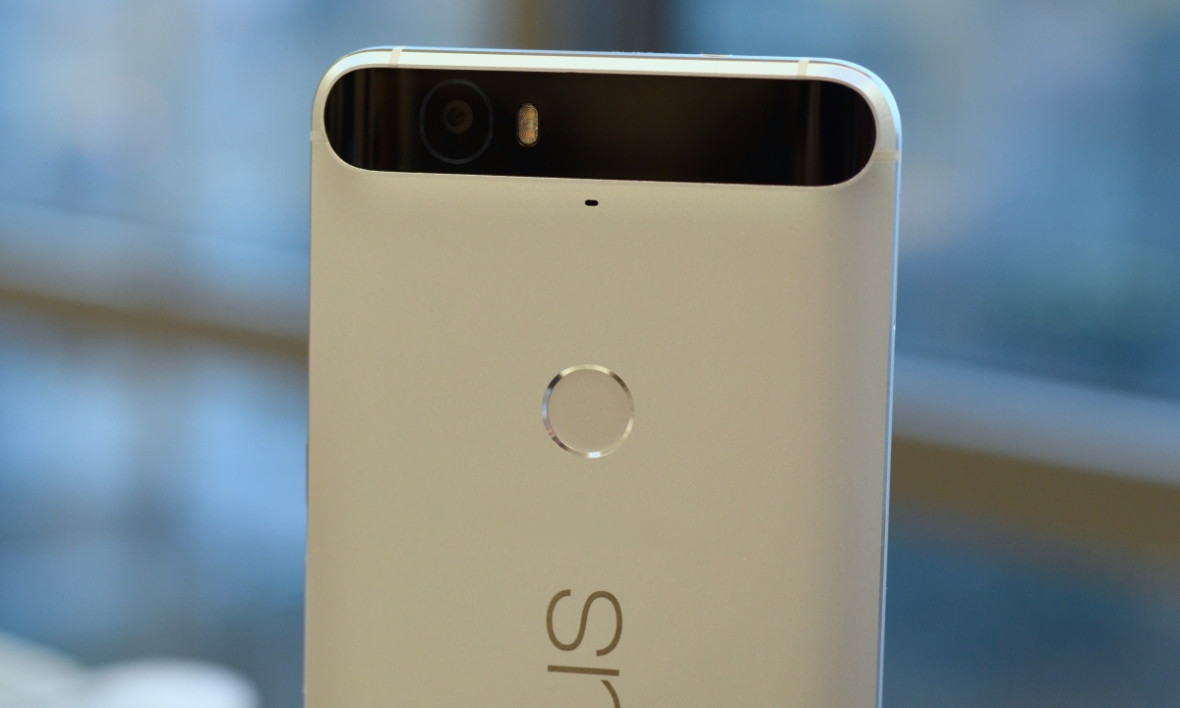 Nexus phones have never had particularly good cameras. The Nexus 6 gave a decent performance, but couldn't produce great photos in low light, despite having optical image stabilisation (OIS). Huawei has ditched OIS for the Nexus 6P and lowered the resolution slightly, from 13-megapixels to 12, but you shouldn't worry, because it takes great photos.
The reason for better quality photos and improved low-light performance is the new phone's larger pixels. At 1.55 microns compared to 1.5 microns, the bigger pixels capture more light, producing better photos. This is a crucial upgrade, helping the phone perform well when you most want it to - like in dimly lit bars and restaurants - without using the flash. There's also 4K video recording and a physical shutter button on the side. Software-wise, it's a simple camera. The app is basic and the only feature worth a mention is Photo Sphere, which helps you take a 360-degree, Street View-style photos.
Google Nexus 6P: Software and performance
The Nexus 6P and its smaller brother the Nexus 5X are the first smartphones to be sold running Google's new Android 6.0 Marshmallow software. This brings a host of new features, including fingerprint support, but most upgrades are behind the scenes, improving performance and battery life.
Power comes from the Snapdragon 810 octa-core processor, split into four cores running at 1.55GHz and four running at 2GHz, plus 3GB of RAM. The 810 has had its fair share of problems this year, causing handsets to overheat, but here in the new Nexus I've not encountered any issues. The phone runs smoothly and, as is the case with all Nexus products, the 6P's software is completely free of bloatware and visual customisation; it's pure Android, exactly as Google intended it to be.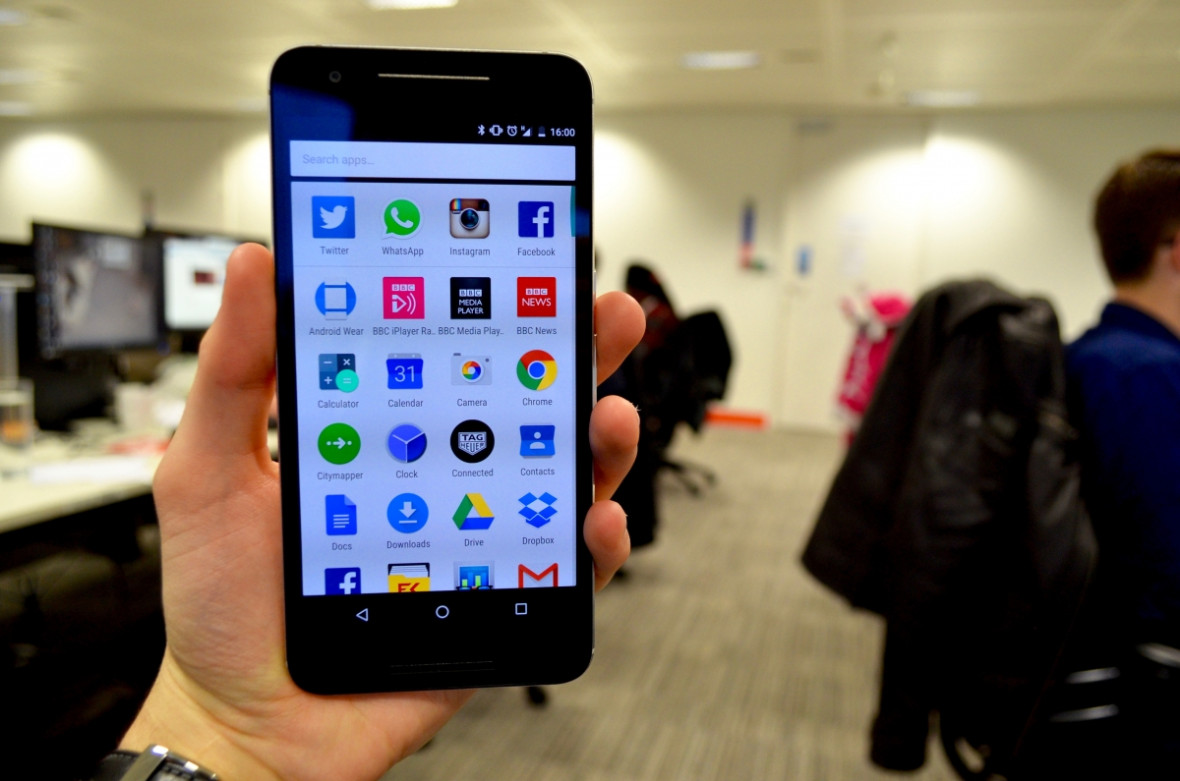 In terms of performance, the Nexus didn't skip a beat in the fortnight I used it, and battery life from the large 3,450mAh cell was also good. The Nexus 6P would consistently last a day and half before needing to be recharged - and that's a good thing, because this phone has a new USB Type-C port, which is not compatible with the micro USB cables almost every phone handset uses.
Switching to a new charging technology is a real pain, just as the switch from 30-pin to Lightning was for Apple when the iPhone 5 came out. But, as that example proved, it doesn't take too long to adjust. It's annoying for now, but eventually all phones and tablets - perhaps even laptops too - will use Type-C to charge.
Our verdict
Google Nexus 6P by Huawei
The Nexus 6P is a thoroughly impressive piece of kit. There\'s no escaping that it\'s a big phone, but Huawei has done a good job of wrapping the big screen around a slim and attractive body. The fingerprint scanner works flawlessly, pure Android will appeal to Google fans, the camera is good and performance never let me down. At £449 for 32GB, the Nexus 6P represents good value for money and should be considered a worthy alternative to the Samsung Galaxy S6 (or larger S6 Edge Plus) and the Sony Xperia Z5 and Z5 Premium.
Scores:
Design: 9/10 - A really lovely looking phone, with good build quality. Only let down by being slightly too big (for me).
Screen: 9/10 - Excellent, with a high resolution and good colour reproduction.
Software: 9/10 - Google doing what it does best, producing a new version of Android which is fast and simple.
Camera: 8/10 - Larger pixels boost low-light performance, but a lack of features and manual controls mean it isn\'t quite perfect.
Performance: 9/10 - Didn\'t skip a beat during two weeks\' use. Never felt particularly warm either, unlike some rivals.
Pros:
Great design.
High resolution screen.
Fingerprint reader well implemented.
Cons:
Lack of waterproofing and expandable storage.
No camera button, or manual controls.
USB Type-C is far from ubiquitous, for now.