Chinese smartphone manufacturer Huawei has confirmed it will open a £125 million research centre in the UK.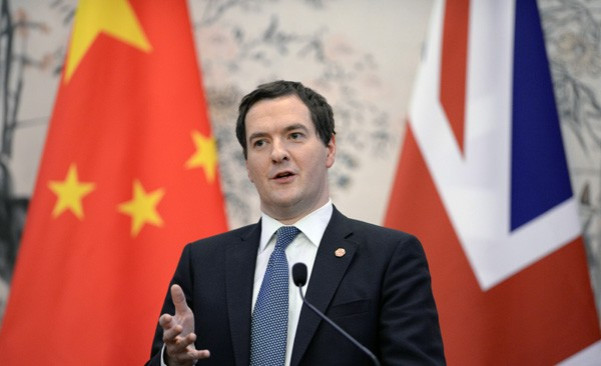 Huawei, the world's third biggest smartphone manufacturer last year according to Gartner, has committed £125 million to build a research and development centre in the UK, boosting employment in R&D from 80 at the moment to 300 by 2017.
The announcement was made by the company's reclusive founder and CEO Ren Zhengfei as he met with chancellor of the exchequer George Osborne at the company's headquarters in Shenzhen, China during the a tour by Osborne to boost trade with China.
Zhengfei said: "The UK is home to some of the best high-tech professionals in the world. Their creativity is a major asset to our R&D efforts, helping us produce the most advanced and competitive telecoms and broadband services available."
However the £125m investment will come from a pot of £1.3 billion the Chinese company already pledged to invest in the UK last year, part of which has already been used to open a new headquarters in Reading.
The location of the new R&D centre has not been announced yet.
"Combined with an open and free-trade economy, this makes it a very good investment environment for Huawei. I have every confidence in Huawei's future in the UK," Zhengfei added.
The new R&D centre will focus on optoelectronics, device design and software development.
Witch hunt
Huawei has faced questions over its links to the Chinese government both in the UK and the US in recent years, with the company saying the easy portrayal of Chinese companies as "scary" has led to a witch hunt without any actual evidence to back it up.
As well as the Huawei news, it was also announced by Osborne that social gaming company Rekoo would become the first Chinese company to open a headquarters in Tech City in London.
The chancellor said: "China's growth in high tech industries is a huge opportunity for Britain - we have some of the most innovative tech companies in the world and China offers them a huge export market.
"Huawei and Rekoo's investment into the UK is a great testament to Britain's tech industry and I am here to make sure that relationship goes from strength to strength."
Mayor of London Boris Johnson is also part of the tour to China, and he added that "as a leading light in China's tech scene, Rekoo's decision is another huge boost for the capital's digital industries.
"Making the most of the great minds, talented workforce, and market opportunities within immediate access of our Tech City makes absolute sense which is why London is fast becoming the digital capital of the world."