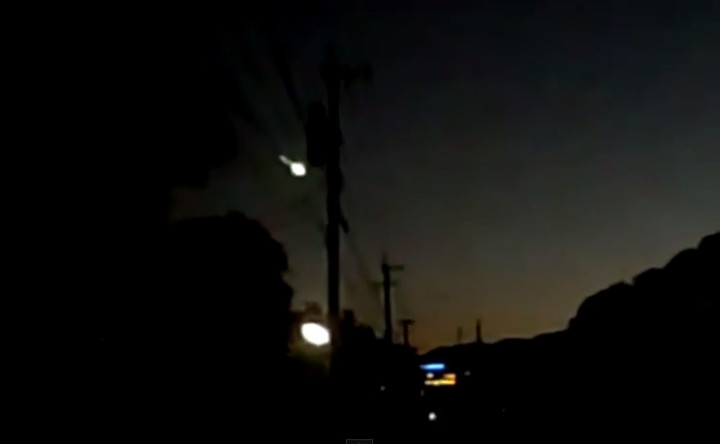 A huge fireball has been filmed shooting across the sky in Western Japan.
Witnesses in the Fukuoka Prefecture described a fireball-like object passing across Kyushu.
According to the Japan Times, observatories received a number of reports of the phenomenon, which experts believe is a 'boldie' – an extremely bright shooting star.
Hidehiko Agata, an associate professor at the National Astronomical Observatory of Japan, told the news website that it is "highly likely" the celestial object was a boldie.
"Since it was early evening and fine weather, favourable conditions were there for many to witness it," he added.
Japanese commercial television news network FNN News released two films of the fireball – one from a car dashboard camera and another from a camera installed at Saga airport.
According to the American Meteor Society, a boldie is a special type of fireball much brighter than a meteorite.
Defining the event, it notes: "A fireball is another term for a very bright meteor, generally brighter than magnitude -4, which is about the same magnitude of the planet Venus in the morning or evening sky.
"A boldie is a special type of fireball which explodes in a bright terminal flash at its end, often with visible fragmentation."
According to the BBC, any surviving fragments probably ended up in the sea.