The installation of anti-homeless metal spikes in Manchester has sparked outrage among residents and councillors. The spikes were installed outside a Grade II listed office building in the city centre with the aim of deterring rough sleepers.
Manchester city council described the anti-homeless device as "demeaning" and promised to put pressure on the office owners to remove the spikes.
Labour Councillor Patrick Karney said: "We don't want to see any of these devices in our city centre. This is not the answer to rough sleeping, it's demeaning. It's not the solution and it really aggravates and alienates people."
He added that the council was aware of the increase in rough sleeping in the city but stressed that such a measure was not the right solution. There were an estimated 78 rough sleepers in Manchester last year, an increase of 11% compared with 2015, according to government data.
Manchester's mayor Andy Burnham has promised to end rough sleeping in the city by 2020. He said: "We cannot end homelessness overnight, but as mayor I want to bring together churches, companies and voluntary groups to build a new partnership."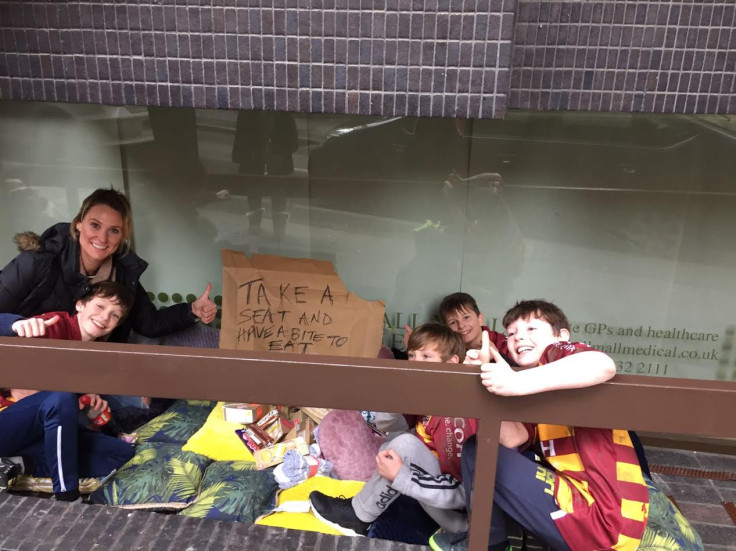 Estate agent Jennie Platt was so horrified when she saw the spikes that she decided to cover them with cushions. She also bought sandwiches for the homeless people outside the building.
"I woke up on Sunday morning with a right bee in my bonnet and had to do something," she said. "This is not the Mancunian thing, it's not how we treat people. The building owners are treating human beings like pigeons."
Pall Mall Medical, a private healthcare centre based in the building, said on Twitter that they were not involved in the installation of the spikes.