Hugh Jackman: Hollywood Actors Are Paid Too Much
X-Men actor tells Times that Hollywood actors are overpaid and wealth is a burden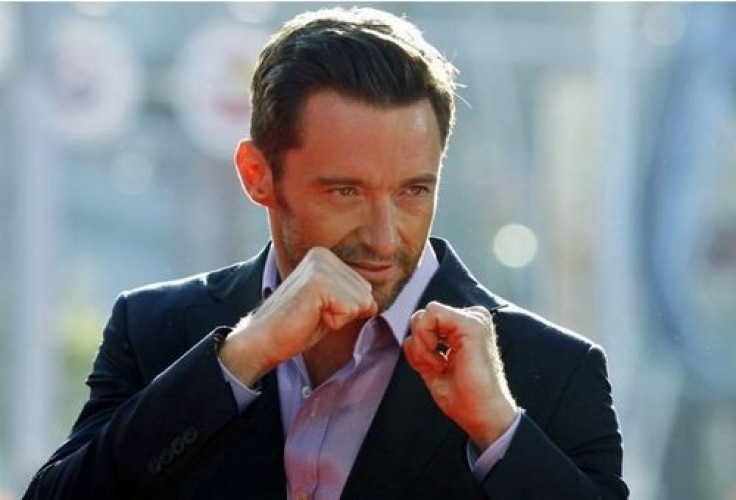 Actor Hugh Jackman has said that Hollywood film stars are overpaid.
The X-Men star, whose fortune is estimated to be in the region of $55m (£32m), said the modern actor is more like a small business or a brand, and maintained that wealth and free luxury goods are a burden.
When asked in an interview in the Times magazine if he felt that he and the rest of Hollywood are paid too much, he replied: "Oh yeah. But I understand why, how it's being measured. As a brand, as a small business, really.
"But if we were born 100 years ago, you could be the most famous actor and you wouldn't get all that. Even 50 years ago in the studio contract, a lot of those actors died penniless. But somehow, since the 1980s, this happened."
Jackman, whose latest X-Men outing, Days of Future Past, is released in the UK on 22 May, said he flies economy class when he goes on holiday with his children, and receives a lot less attention from fans because they assume a world-famous Hollywood star would be travelling in first class.
Jackman said he still has not adjusted to the extravagant trappings of fame and is still excited by the glamour of luxury hotels.
"Staying in a [luxury] place like this? Flying first class? I still jump up and down on the beds. I go on to a plane, I turn left, I'm like 'Yes!'" he said.
Fame was never a motive in pursuing acting, Jackman added, recalling the difficulties he encountered while trying to make a name for himself.
"I was a student for seven years and I remember thinking: 'If I ever have money, I am going to just eat'. Just to be able to walk in without looking at the menu in the window."
"I remember it was basically 120 bucks a week for everything. My rent was 55 bucks a week, food was probably 50 bucks, so then I had 15 bucks."
Top 10 Highest Paid Male Movie Stars (Source: New York Film Academy)
Robert Downey Jr, 48 - $75 million
Channing Tatum, 33 - $60 million
Hugh Jackman, 45 - $55 million
Mark Wahlberg, 42 - $51 million
Dwayne Johnson, 41 - $46 million
Leonardo DiCaprio, 39 - $38 million
Adam Sandler, 47 - $36.5 million
Tom Cruise, 51 - $35 million
Denzel Washington, 59 - $33 million
Liam Neeson, 61 - $31.5 million
Top 10 Highest Paid Female Movie Stars (Source: New York Film Academy)
Angelina Jolie, 38 - $33 million
Jennifer Lawrence, 23 - $26 million
Kristen Stewart, 23 - $21.5 million
Jennifer Aniston, 45 - $20 million
Emma Stone, 25 - $16 million
Charlize Theron, 38 - $15 million
Sandra Bullock, 49 - $14 million
Natalie Portman, 32 – $14 million
Mila Kunis, 30 - $11 million
Julia Roberts, 46 - $11 million
Watch the trailer for X-Men: Days of Future Past on YouTube, below.
© Copyright IBTimes 2023. All rights reserved.