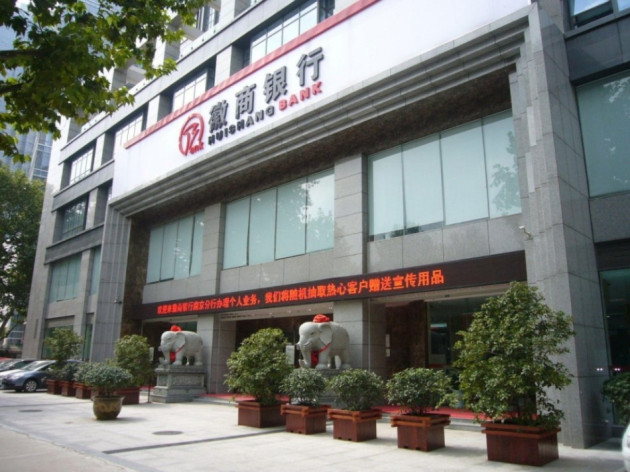 Huishang Bank, a commercial lender based in China's eastern Hefei City, is looking to raise as much as $1.3bn from its forthcoming Hong Kong public offering.
The lender has received commitments worth $545m (£336m, €395m) from five cornerstone investors for its proposed Hong Kong floatation, the biggest listing of a financial firm in the city in three years.
Chow Tai Fook, the world's largest listed jewelry chain; China Vanke, the country's biggest property developer by market value; Chinese manufacturing conglomerate Genertec; and two mainland individuals have pledged to invest in Huishang's IPO, reported the South China Morning Post.
China Vanke is the largest cornerstone investor and has agreed to inject $420m, an unnamed source told Reuters.
The public offering is set to launch on 29 October and is expected to be priced on 6 November.
BOC International, Citic Securities International, JPMorgan, Morgan Stanley and UBS are leading the transaction.
Huishang had total assets of 3,242.24bn yuan as on 31 December 2012, according to its website. Total deposits hovered at 2,395.43bn yuan.
The bank's non-performing loan ratio was 0.58%. It raked in 4.31bn yuan in profits in 2012, a 23.3% jump over the preceding year.
Huishang, created in 2005 following the merger of seven urban credit cooperatives, operates close to 190 branches.
Commercial banks are looking to bolster their balance sheets following years of robust lending growth. Chinese lenders such as Huishang and Bank of Chongqing are turning to Hong Kong following a freeze on initial public offerings on the mainland.
Huishang's share sale will follow the Bank of Chongqing, which is looking to raise up to $593m on the Hong Kong Stock Exchange.
Bank of Chongqing is expected to price its offering on 31 October.
The Huishang IPO will be the biggest on the Hong Kong bourse by a bank since Chongqing Rural Commercial Bank raised $1.7bn in September 2010.