Dean Windass Speaks out about his Depression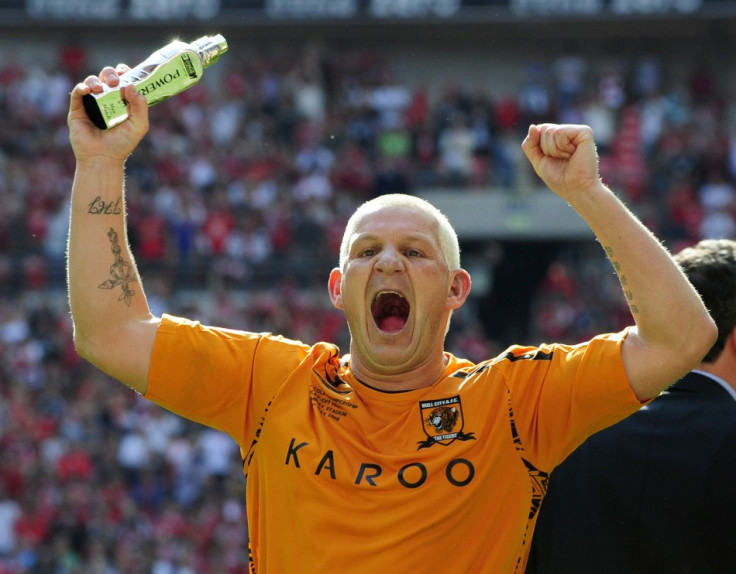 Former Hull striker and fan favourite Dean Windass has spoken frankly about his ongoing battle with depression and admitted he tried to hang himself like Gary Speed.
Since retiring in October 2009, after leaving Hull a year earlier, the much-travelled 42-year-old said he has cried every day and tried to kill himself just last week.
"I have cried every day for the last two years since retiring," Windass told the People newspaper. "People outside football think we have it all. But I was in a hole that I honestly didn't know how to get out of.
"Just over a week ago I hit rock-bottom and decided to end it all. I took an overdose and when that didn't work tried to hang myself. I felt so alone and believed I had nothing to live for.
"I need to sort myself out which is why I'm speaking out now."
He continued: "People have this image of me as this big strong man who can take anything life throws at him. But I'm not ashamed to say I wanted to end it after a string of setbacks.
"I knew I'd been a fool but I couldn't shake off the depression at feeling what a failure I'd become."
The revelations came in the wake of Andrew Flintoff's documentary which highlighted how depression is relatively common in the sporting world.
Windass' comments were met with support from other football players who took to Twitter to praise his openness.
Former Sale Sharks Selorm Kaudey Dies in Suspected Suicide
Michael Owen said: "Credit to Dean Windass for being so open about his problems. Hopefully something can be set up to help ex-players who suffer like this."
Wolves' favourite Kevin Doyle tweeted: "Very sad to hear Dean Windass is suffering from depression & attempted suicide twice. Best wishes to him. Don't suffer in silence people."
© Copyright IBTimes 2023. All rights reserved.