Human-induced Climate Change to Be Major Cause of Slump in Food Output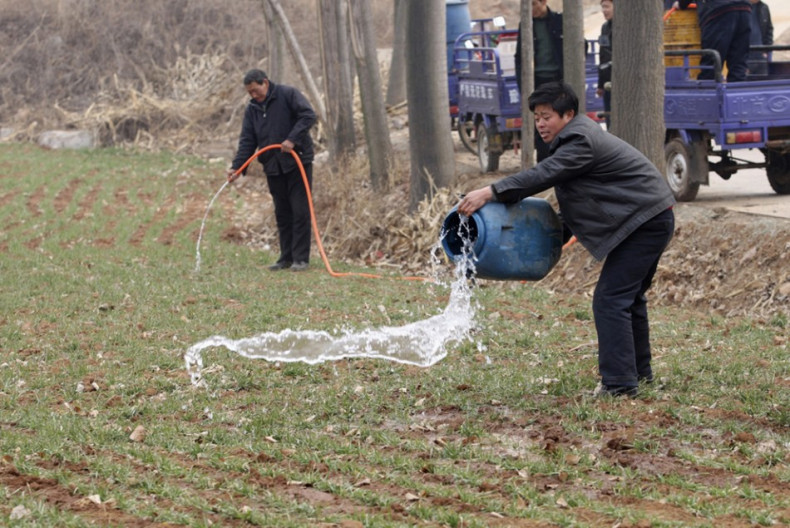 Climate change could increase the risk of a major slowdown in crop production over the next 20 years.
Researchers from Stanford University and the National Center for Atmospheric Research suggest the odds of a reduction in corn and wheat production are 20 times higher than they would be without human-induced global warming.
The study was published in this month's edition of Environmental Research Letters.
"Climate change has substantially increased the prospect that crop production will fail to keep up with rising demand in the next 20 years," said NCAR scientist Claudia Tebaldi, a co-author of the study.
Replying to questions on whether climate change will threaten food supply, the team said that over a 10- or 20-year period, this depended largely on how fast the Earth warms. As this cannot be done precisely, they decided to determine the odds.
Using computer models of global climate, as well as data about weather and crops, they calculated the chances that climatic trends would have a negative effect of 10% on yields of corn and wheat in the next 20 years.
Yields would continue to increase but the slowdown would effectively cut the projected rate of increase by about half at the same time that demand is projected to grow sharply.
They found that the likelihood of natural climate shifts causing such a slowdown over the next 20 years is only 1-in-200. But when the authors accounted for human-induced warming, they found that the odds jumped to 1-in-10 for corn and 1-in-20 for wheat.
FAO prediction
The UN Food and Agriculture Organization predicted global production of major crops will increase by 13% through the year 2030, but demand for these goods is also rapidly rising.
Earlier this year, the UN's climate panel IPCC had issued a report which was the first update in seven years. Among other points of concern raised was that climate change had already begun to cut into the global food supply.
"All aspects of food security are potentially affected by climate change," the report said. The scientists said there was enough evidence to say for certain that climate change is affecting food production on land and sea.
The rate of increase in crop yields is slowing, especially in wheat, raising doubts as to whether food production will keep up with the demand of a growing population.
Changes in temperature and rainfall patterns could lead to food price rises of between 3% and 84% by 2050, the report said.