Human Skeletons Uncovered in Mass Grave in Sri Lanka
A mass grave containing more than 30 skulls has been uncovered in northern Sri Lanka, fuelling speculation that there may be many more like it containing the remains of thousands who went missing during the island nation's nearly three-decade war.
Workers stumbled on the human remains as they dug up roadside paving for a water project near a historic Hindu temple in the district of Mannar.
The first mass grave to be found in the former war zone, it is spread over an area measuring about 400 square feet (37 sq m) and is 5 feet (1.5 metres) deep.
"The bodies are buried in several layers. Unfortunately, the top layer of the bodies have been destroyed by the road construction work," said Dhanajaya Waidyaratne, the Judicial Medical Officer in charge of the excavation.
Police Spokesman Ajith Rohana said initial forensic evidence suggested the bodies may have been buried at least 15 years ago.
More than 100,000 people were killed in the war between the Liberation Tigers of Tamil Eelam and the government military since it started in 1983 and thousands, mainly ethnic-minority Tamils, are still unaccounted for or missing. Both sides committed atrocities, but army shelling killed most victims, a UN panel concluded.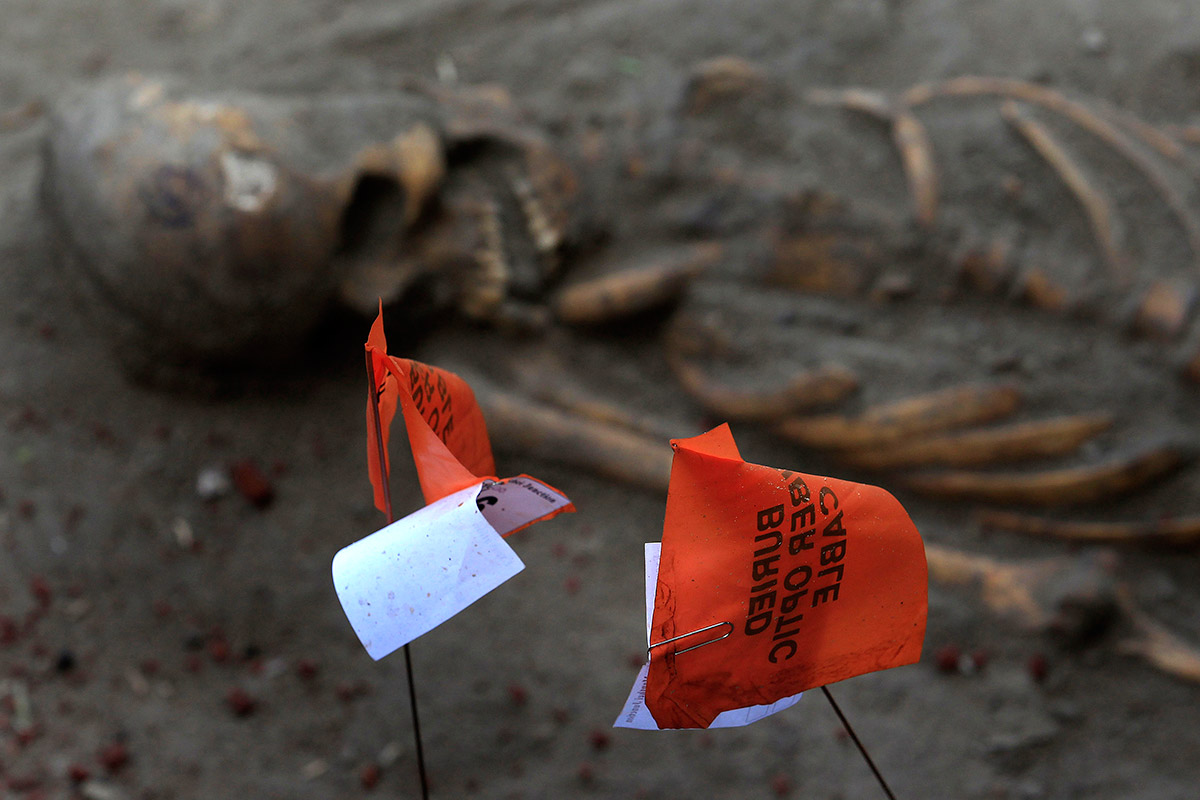 © Copyright IBTimes 2023. All rights reserved.