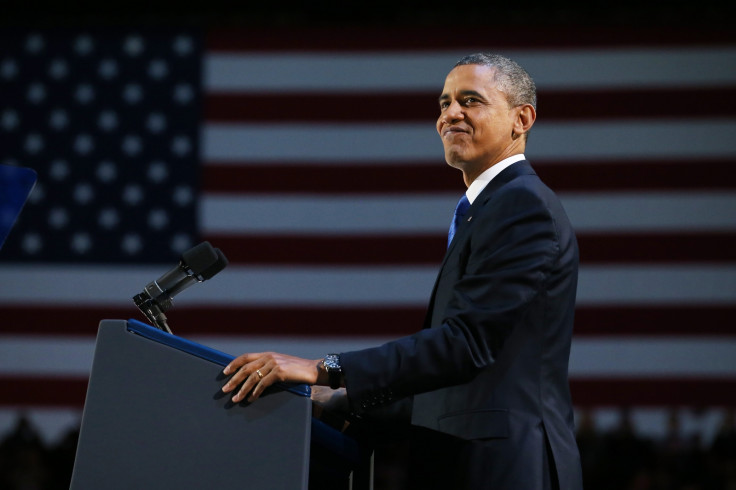 Amid the ongoing turmoil at the White House after US President Trump's eldest son Donald Trump Jr tweeted a series of damning emails that detail the setting up of a campaign meeting with a Kremlin-linked lawyer, Twitter is pleading to bring back former President Barack Obama.
Trump Jr drew massive backlash on Tuesday (11 July) after he released his correspondence with music publicist Rob Goldstone via Twitter in which the latter said there was "ultra sensitive" information about Democratic candidate Hillary Clinton and her dealings with Russia.
"This is obviously very high level and sensitive information but is part of Russia and its government's support for Mr Trump," Goldstone wrote in one of the emails.
Trump Jr said in one reply: "If it's what you say I love it especially later in the summer", Trump said in one reply.
While the White House has downplayed the meeting, Trump Jr said he is willing to testify under oath about it.
The "explosive" emails come as the White House faces intense scrutiny with the ongoing federal investigation into Russian interference in the 2016 presidential election and possible ties between Trump's campaign and the Kremlin.
Trump and his administration have denied any such ties while the Kremlin has dismissed the allegations as "baseless".
In response to the constant whirlwind of controversies surrounding Trump and his administration since his inauguration just six months ago, social media users are fervently calling for his predecessor to come back to the White House.
Soze co-founder and activist Michael Skolnik​ called on Twitter to tweet out their favourite photos of President Barack Obama using the hashtag #BringBackObama. Thousands of people immediately responded with a cacophony of photos using the now viral hashtag whilst reminiscing about of the former president and his family.
"I miss having a president that respected his wife and raised his children to be thoughtful and kind. #bringbackobama" one person tweeted.
"I doubt if this will work but we could try to restore America to its 2009 default settings, power down for 30 sec & restart #BringBackObama," another Twitter user wrote.