Donald Trump Jr releases emails showing he was offered information to discredit Hillary Clinton
A meeting was set up between the president's son and the Russian government attorney.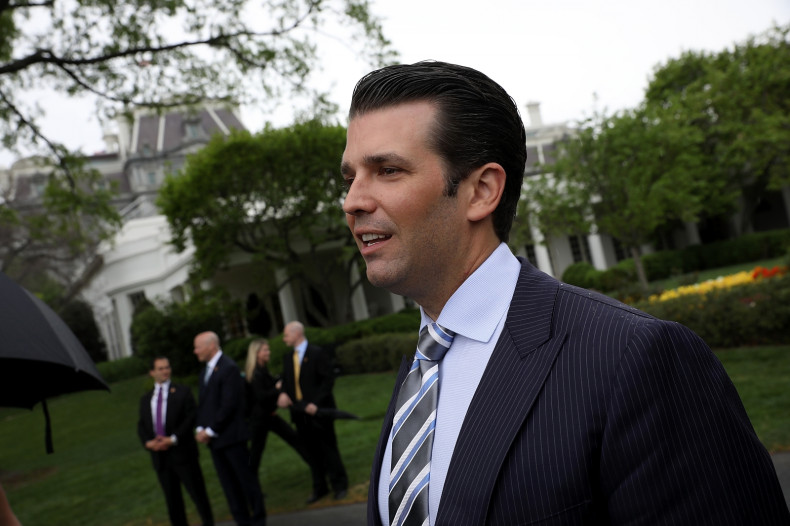 Donald Trump Jr. has posted a series of emails to Twitter showing how a meeting with a Russian government attorney was set up in a bid to find information to discredit the Hillary Clinton presidential campaign.
He was told in an email ahead of a meeting with a Russian lawyer that she had material that could be damaging for Clinton and used to help his father's presidential campaign, according to reports.
In a statement, he said: "To everyone, in order to be totally transparent, I am releasing the entire email chain of my emails with Rob Goldstone about the meeting on June 9 2016."
The most explicit email was sent on the 3 June, which said there was information that "would incriminate Hillary and her dealings with Russia and would be very useful to your father [Donald Trump Sr].
"This is obviously very high level and sensitive information but is part of Russia and its government's support for Mr Trump."
Trump Jr responded saying: "If it's what you say I love it especially later in the summer."
It was after these emails that the meeting with the "Russian government attorney" was set up.
Goldstone had reportedly informed Trump Jr that lawyer Natalia Veselnitskaya could provide damaging material against Clinton, which would be used as part of the Kremlin's attempts to get his father into the White House.
Reacting to the emails, House minority speaker Nancy Pelosi said: "There's no escaping it: The Trump campaign's inner circles met with an agent of a hostile foreign power to influence the outcome of an American election."
Also offering his response was the NYT reporter who has been working on the story the whole time.
Jared Yates Sexton said: "I tracked down sources. Followed so many dead leads. Labored over this. And then, he just, you know, tweeted out the proof."
Alan Futerfas, Trump Jr's lawyer handling the Russian investigations, described the New York Times report as "much ado about nothing".
Futerfas added in a statement: "During this busy period, Robert Goldstone contacted Don Jr in an email and suggested that people had information concerning alleged wrongdoing by Democratic party front-runner, Hillary Clinton, in her dealings with Russia. Don Jr's takeaway from this communication was that someone had information potentially helpful to the campaign and it was coming from someone he knew.
Speaking on 10 June, White House spokesperson Sarah Sanders said there was nothing inappropriate about the meeting with Veselnitskaya. "Don Jr took a very short meeting from which there was absolutely no follow-up," Sanders told reporters.