Hundreds of pro-independence activists took to the streets in Hong Kong on 2 November to protest the possible involvement of Beijing in a court case evaluating whether elected lawmakers Yau Wai-ching, 25, and Sixtus 'Baggio' Leung, 30, can be allowed to retake their oath to office.
The Hong Kong government called for an unprecedented judicial review into the Youngspiration lawmakers' actions, arguing they should not be allowed to repeat the oath and lose their seat in the council, in accordance to the Basic Law, Hong Kong's Beijing-approved constitution.
The pair from the localist Youngspiration party had sparked outrage and controversy among pro-China lawmakers and the Hong Kong government for failing to deliver the oath – which requires an acceptance of Beijing's authority over the Hong Kong region – during their first swearing-in ceremony. They instead displayed a banner reading 'Hong Kong is not China' and pronounced People's Republic of China in a derogatory way.
The president of the Legislative Council allowed them a second shot at taking the oath a week later, but then the pro-Beijing lawmakers staged a walkout, having failed the quorum needed to validate the vote. The pair repeated their attempts to take the oath, most recently on 2 November, storming into a session of the council.
The Chinese government has final veto power over decisions taken in Hong Kong and pro-independent activists are worried the Hong Kong government will invoke Beijing's authority in the case.
A court in Hong Kong heard the case of 3 November, and has yet to make a decision. Local media reported that the lawyer representing the government denied Beijing had been asked for an interpretation of Hong Kong Basic Law, and rejected claims the government has sought the interpretation because it fears losing the case.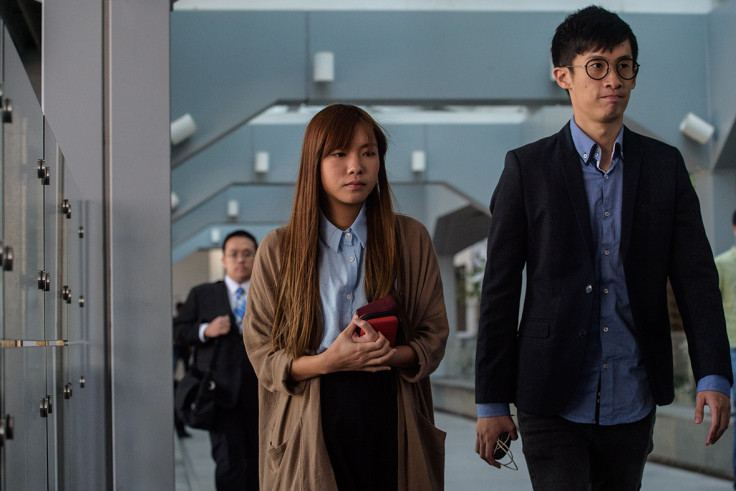 While the protests in Hong Kong challenge Beijing's idea of social stability, the Chinese government is unlikely to focus too much attention on the oath controversy. "It's a minor backyard issue," said Robert Weatherley, Lawyer at Mills & Reeve and Lecturer in Chinese Politics and History at Cambridge University, speaking to IBTimes UK.
According to him, more concerning for the Communist Party is the potential of different pro-democracy and nationalist activists to be able to link from Hong Kong across mainland China, but the regime's effective controls of communication channels is usually able to shut down such attempts.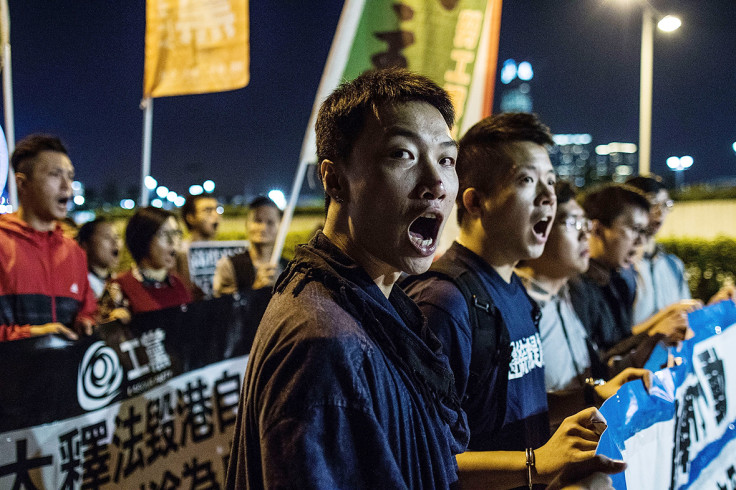 One of such pro-democracy activists, ethnic Korean Kwon Pyong, has reportedly been held by Chinese authorities in his hometown of Yanji city for over a month. The graduate from Iowa University was last heard from on 30 September. A month earlier, he had posted a photo portraying himself outside a government building, wearing a t-shirt mocking Chinese President Xi Jinping, displaying the word 'Xitler'.